These are the most forgotten baby items expectant parents forget on their baby registry. These are often overlooked baby registry gifts that you'll want in baby's first year of life.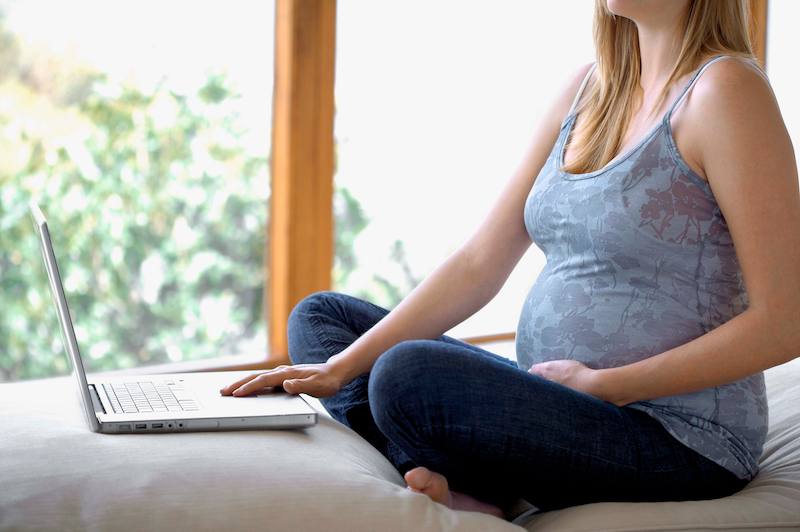 This post and the photos within it may contain Amazon or other affiliate links. If you purchase something through the link, I may receive a small commission at no extra charge to you.
Now that my baby is getting a little older, I realize that I missed out on some important baby items that would have come in handy right now.
When I set up my registry, I tried to only ask for products we'd really need and use. I wanted to leave off baby items we really didn't need.
I was careful to research what items not to add to your baby registry.
We were blessed to get several items from friends and family at our baby shower. And I was sure that I had thought of everything: carseats, cute diaper bag, stroller, hands-free bra for breast pumping milk and breast milk bags for milk storage, that weird snot sucker thing everyone raves about, and even nail clippers.
But as an expecting mom, there was only so much I knew.
I asked some other first-time moms what their most forgotten baby items on their registry were and they had a lot of good suggestions as well.
Whether you're a first-time mom, or are making a baby registry for your second, here are some of the most overlooked baby registry items that you should consider adding to your registry list if you haven't already.
Want a realistic newborn sleep schedule? Download my free newborn sleep schedule to see what a day with your newborn might look like. Click here to grab it, it'll be super helpful.
I'm not sure why it didn't occur to me to put items on my registry that would come in handy after Evelyn was out of the baby bathtub. Maybe I thought she'd be in that tiny bathtub forever.
Alas, she quickly moved to our big tub, to make bath time easier. And it only took one bath for me to run out and buy a bath kneeler.
Tile floors are NOT kind to the knees! I love this bath kneeler — it's cushy and has a handy strap to hang it up to dry (babies are splashy).
Many people try sleeping their babies without white noise, but I started from the beginning and love it! It's one my baby nursery must haves and it works really well for us.
A lot of moms overlook this item, but I think it's a must!
If you want to set up good baby sleeping habits, a white noise sound machine is a great place to start. White noise is beneficial for babies and can help everyone get a better night's sleep.
There are several sound machines to choose from but the Marpac Dohm is my personal favorite.
This was one of the most forgotten baby items that many of my friends left off their list and wanted later. It's also a must if you're expecting baby number two and creating your second baby registry.
While we were in smaller baby clothes for a long time, I had several friends who talked about how their baby boy or baby girl was in 6-month onesies at three weeks old.
If you're registering for clothes, make sure to throw some larger sizes on there. Plus it's fun to pull out new clothes as your baby moves up in sizes.
PRO TIP: Learn how you can organize all those baby clothes when you first get them.
A bathtub mat was another overlooked registry item.
The store had approximately eleventy billion bathtub mats, so I picked this one based on size alone — it covers most of the bottom of our tub, which is important when bathing squirmy babies, and it has suction cups that stick to the bottom of the tub.
The mat keeps babies from slip-sliding around (babies are slippery).
Holy crap, I love love love these mats! We have loved the benefits of Baby-Led Weaning, which is both freakin' amazing and freakin' messy.
Just recently I bought these mats, which have a built-in tray.
Kids can't pick them up, but still learn to eat food out of a dish. And somehow meals are way less messy with the mats than when food was directly on the table.
Do yourself a favor and put a Happy Mat on your baby registry!
It's hard to know how much you'll babywear when you're pregnant, so a lot of people leave carriers off their baby registry. But baby carriers were another item that my friends said they wish they'd put on their registry.
A baby carrier is amazing for getting in a contact nap. walking a cranky baby to sleep, for taking a nice walk or hike, using or doing some shopping without having to drag a carseat into a store.
It's also a great travel item and one of my recommended baby travel essentials to help you be arms free at the airport.
(And a tip — if baby doesn't like the carrier at first, just keep trying. It took a while for us to get used to them, but given some time most babies love being carried.)
I try to have a somewhat minimalist baby registry, and don't tend to love gadgets. But this one is so great for formula feeding babies.
While I am a total advocate for breastfeeding, if you have a feeling that formula feeding is in your future then you a Baby Brezza. It's basically a Keurig for formula.
Put the formula in the top, fill the reservoir on the side with water, and in less than 10 seconds the Baby Brezza spits out a warm, mixed bottle. It sounds like a luxury, but seriously, it was an absolute lifesaver for an all-formula fed baby.
What's the one thing new parents need more than anything else?
SLEEP!
Getting a baby to sleep is both a science and an art. I've studied sleep so you don't have to! Gift my newborn course to a new mom to help her learn healthy sleep habits!
Help a tired mom out and send one her way!
It sucks when our kids get sick. While taking a rectal temperature is the best way to get a true reading, having another method can help you decide whether or not to put your kid (and you!) through a rectal measurement.
This thermometer gives a read-out in less than a second and also works great as kids get older.
The SlumberPod is AMAZING and I wish I had one with Evelyn!
It's a blackout privacy pod that goes over your baby's pack and play or travel crib to create privacy and darkness.
I was always nervous to travel much when Evelyn was young, but this thing would have definitely helped!
You can also use this when you're visiting grandma's house to keep your baby on track with naps or even as a way to make your nursery dark even at home!
Use my code THEPOSTPARTUMPARTY to save on your oder.
What other items did you overlook and later go out and buy? Leave it in the comments and I'll add it to the list.
Latest posts by Amy Motroni
(see all)