Working with a small space for your baby's room? Use these nursery ideas to set up your nursery in a small space. With these simple small nursery ideas, you can set up a functional nursery, even if you're tight on space!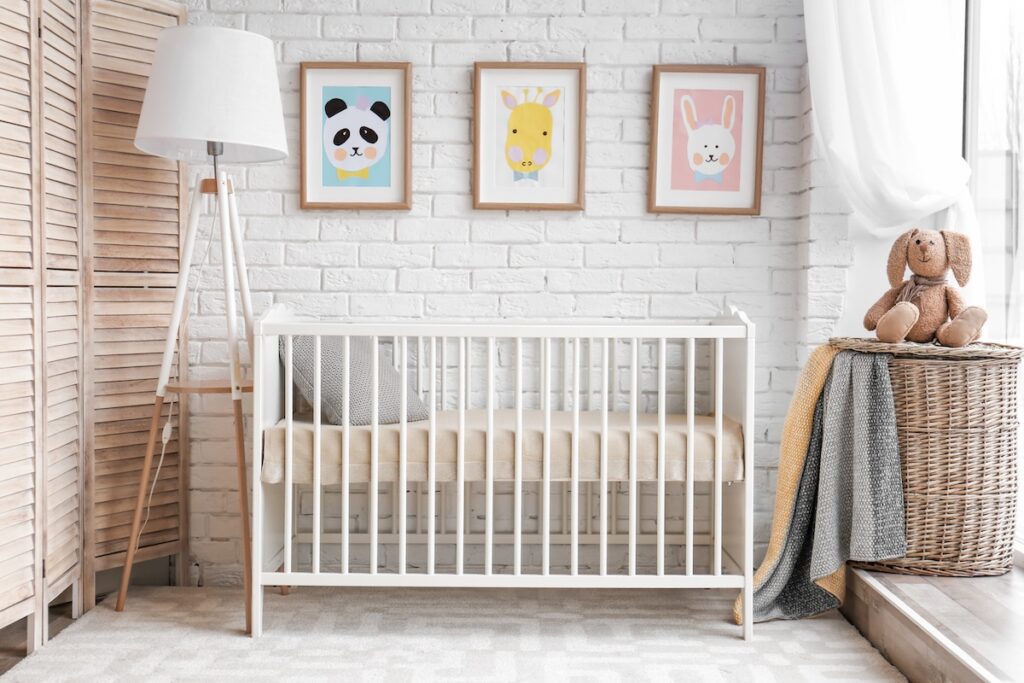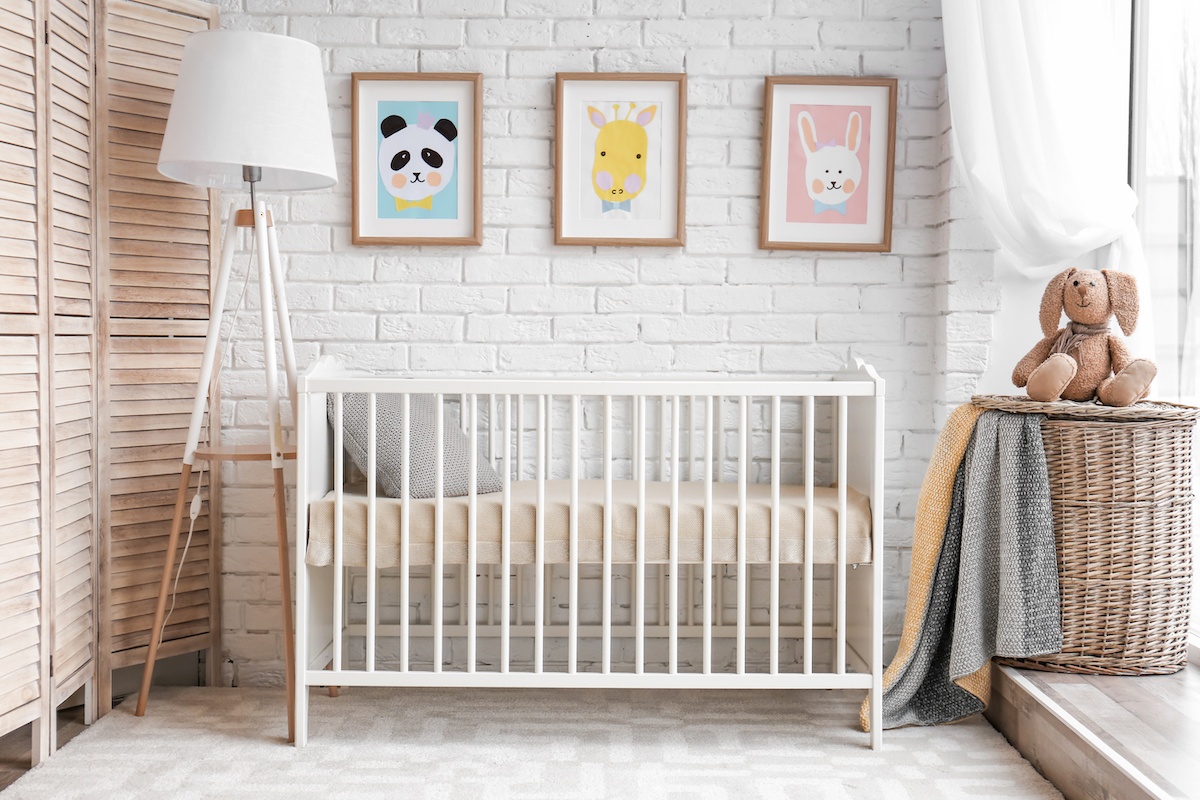 Working on your little one's nursery can be a fun project, but if you're tight on space, the idea of where to put everything can quickly become overwhelming.
Whether you live in an apartment, tiny house, are sharing a master bedroom with your baby, or just want to maximize the square footage you're working with, here are small nursery ideas to set up a tiny nursery with limited space.
How To get the Most Out of Your Small Nursery
Follow these six tips (with real-life examples) to setup a nursery in a small room and maximize the space you're working with:
Utilize the space on the walls
Pick products that serve multiple purposes
Choose your baby furniture wisely
Use the doors to your advantage
Use storage solutions
Decorate to make the room appear bigger
1. Utilize Wall Space
If you're looking for small nursery ideas, there are lots of things that you can hang on an empty wall to make your nursery more functional. Utilizing the wall space helps keep things organized, even in tiny nurseries.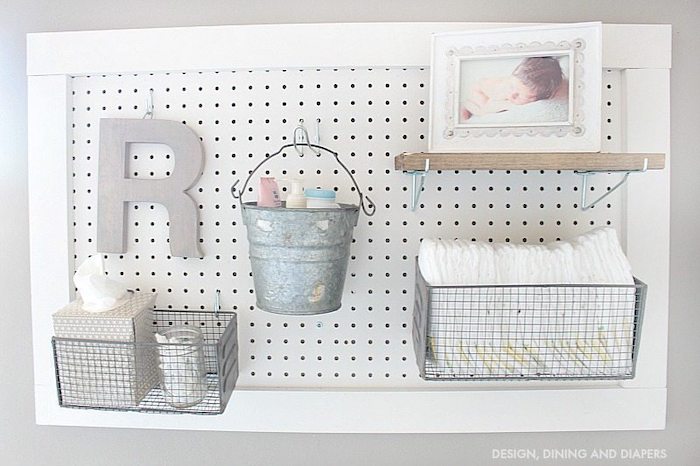 Hang all your diaper changing supplies above your changing pad with a pegboard. Use buckets and baskets like Taryn Whiteaker to organize diapers, wipes, tissues, baby creams, and more. You can use this for craft supplies for older kids as your baby grows!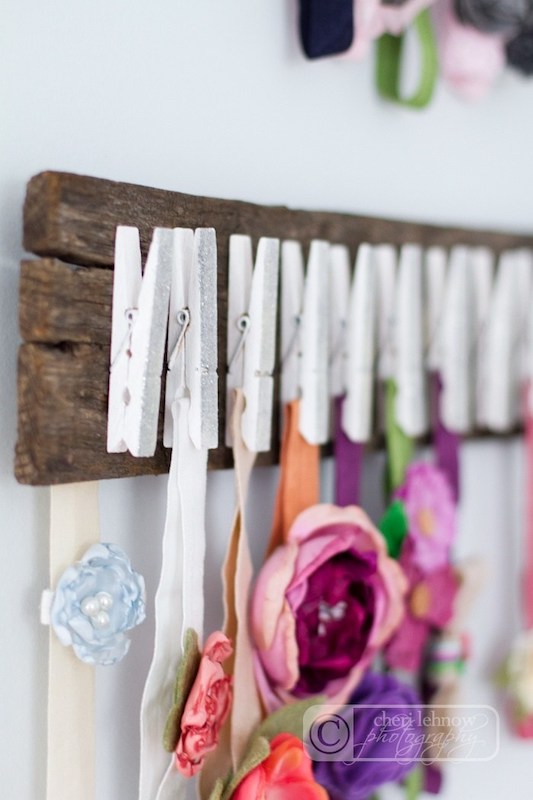 Hang baby girl headbands and bows on the wall with this simple but cute DIY headband holder from Tinker With This. Make your own or buy an adorable custom one with your baby girl's name on it.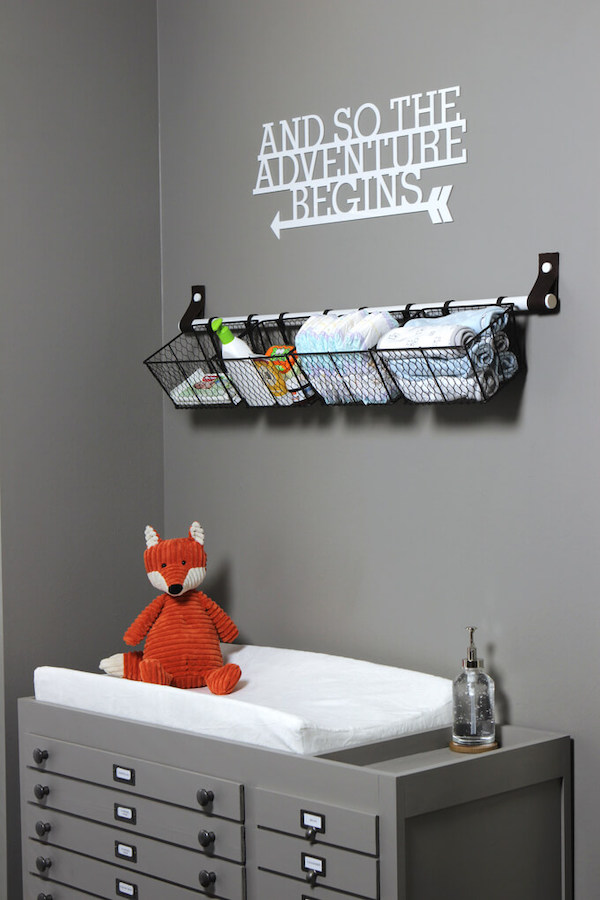 Gray House Studio wall mounted a DIY diaper changing station that is cute and functional for small spaces. She shares how she made it with a few simple materials in her tutorial. This helps keep all those diaper necessities organized and at your fingertips!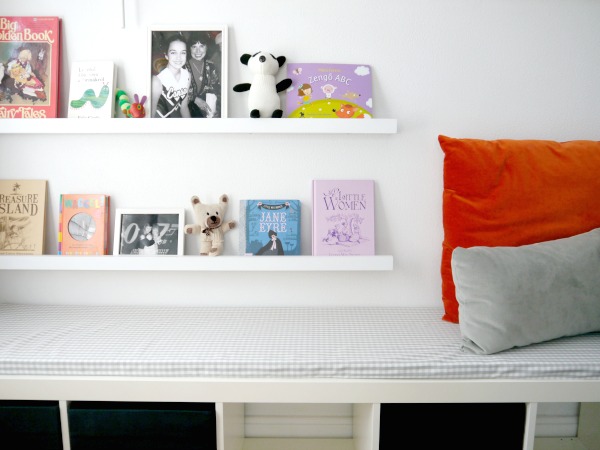 Ledge shelves are thin so they don't take up a lot of space. Make your own from CRAFT's tutorial or buy shelves to store books, stuffed animals, decor, and other baby necessities.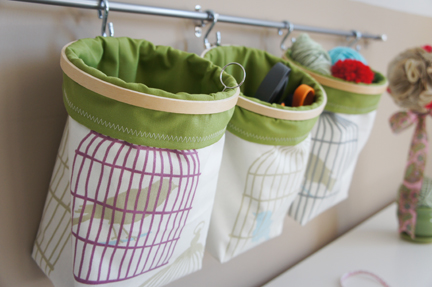 Add decorative hooks to the wall to hang things like a hamper, diaper caddy, or storage bags. See how Always A Project made these bags to hang from the wall to store miscellaneous baby items.
2: Pick Products that Multitask
When choosing the pieces of furniture for your baby's small room, choose ones that multitask. You'll save money and space by using products that can do double duty.
Skip the changing table and use a large dresser with a changing pad on top instead. Removing the closet doors can give the room an open concept feel, making it a more usable space. Ashlee's dresser and changing station in the closet saves a ton of space!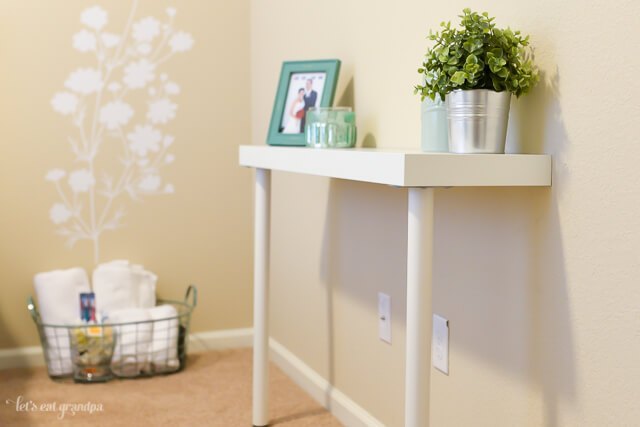 Create a narrow table using an Ikea wall shelf and desk legs. Hey Let's Make Stuff shares how she did this to save valuable wall space, saving space and money. See even more amazing IKEA Nursery hacks to see how you can save even more space in your baby's room!
You can buy a crib that has drawers attached to it. Then you have a bed and dresser all in one! This makes it so easy to find things as well.
3: Choose Furniture Wisely
You might not need all of the traditional nursery products and furniture such as a rocker. Look for furniture that will fit your small nursery well, as well as outside-the-box products that are innovative and save you space.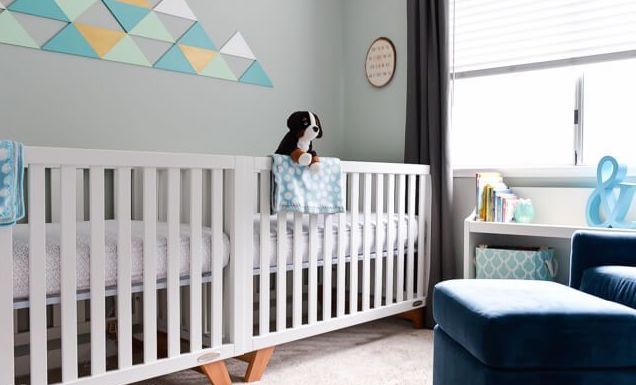 These adorable mod cribs are the same height on all four sides so you can configure your nursery however you want! See how we got two to fit in this tiny adventure-themed nursery. They also turn into toddler and twin beds so you can use them for years!
Choose a bassinet for small spaces if you plan on room sharing in a tiny space before moving baby to their room. Many of the bassinets are on our list can hold babies up to 35 pounds!!
4: Utilize Door Space
Take advantage of any doors in the room to add even more storage to your nursery organization and save valuable floor space in your baby's nursery. Hanging things on the door keeps them organized and saves space!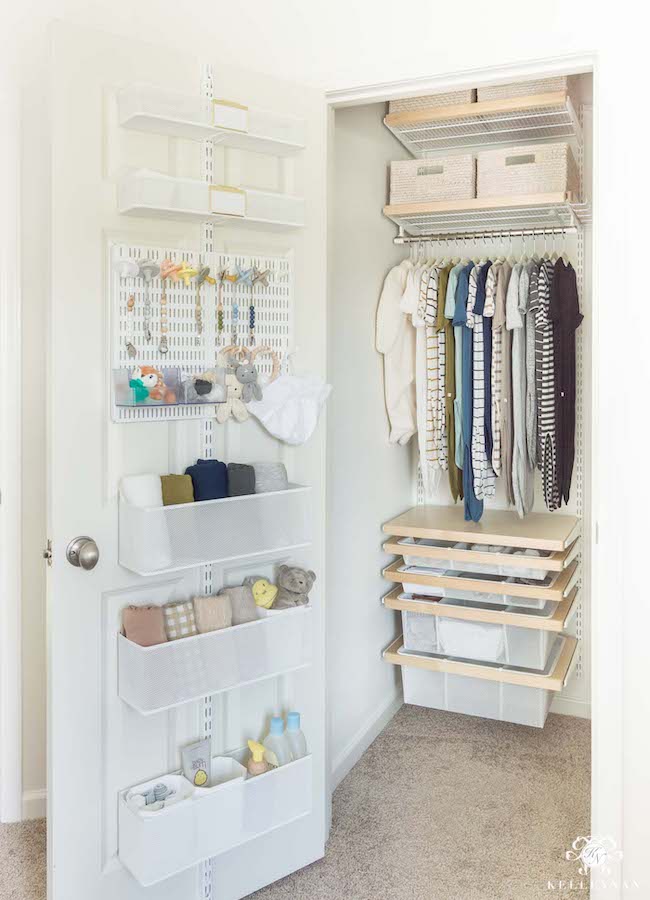 Kelley's organized door solution in the closet is totally customizable. You can add bins, baskets and other accessories so that it fits your nursery storage needs.
You can hang a lot of baby stuff in this over the door storage organizer. Stuff it full of rolled up baby blankets, extra pacifiers, lotions, bibs, and more.
5: Use Storage Solutions
Use storage solutions that can hold a lot of items, without taking up a lot of space. These small nursery storage ideas will help keep your tiny space organized.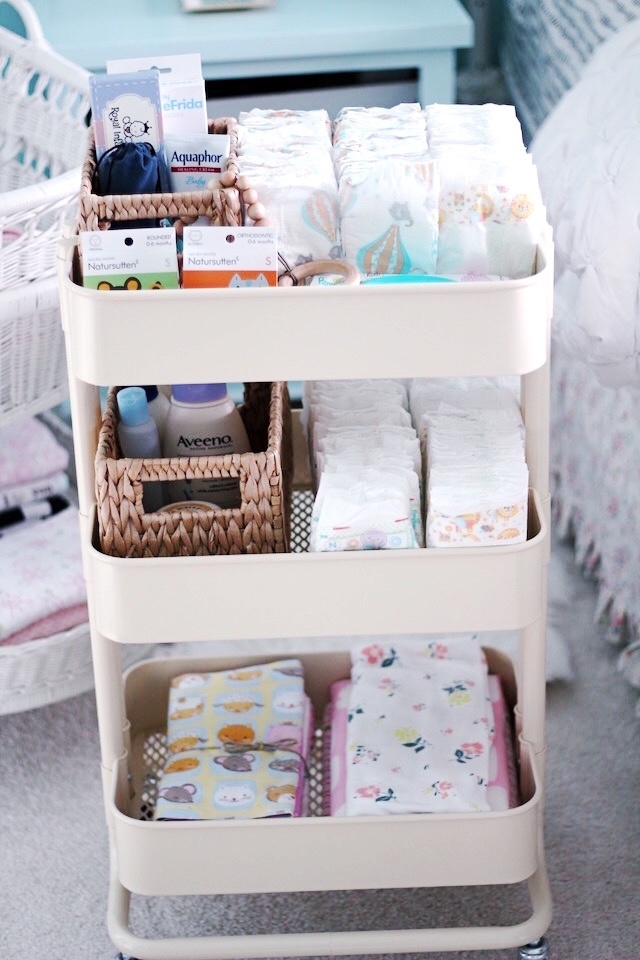 Pack a rolling cart full of goodies! Wendy stuffs this cart full of diapers, receiving blankets, lotions, creams, and more and shows all the essentials she included in this storage saving solution.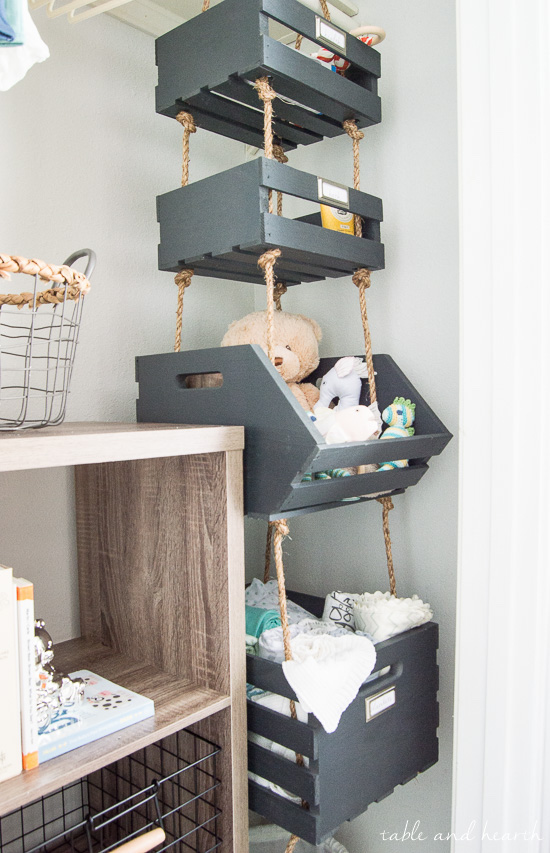 Create your own hanging closet storage crates with this tutorial from Table and Hearth. These can be customized to match your nursery's decor and are perfect for holding larger items.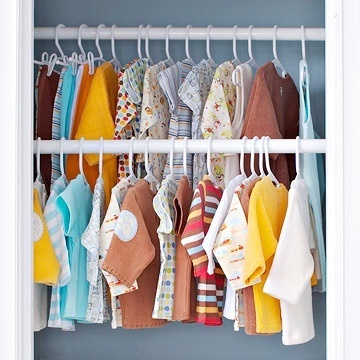 Add a second pole to the closet to store double the amount of baby clothes and easily convert to a toddler accessible Montessori wardrobe as your child grows. 
Keep baby clothes organized in the closet this way too.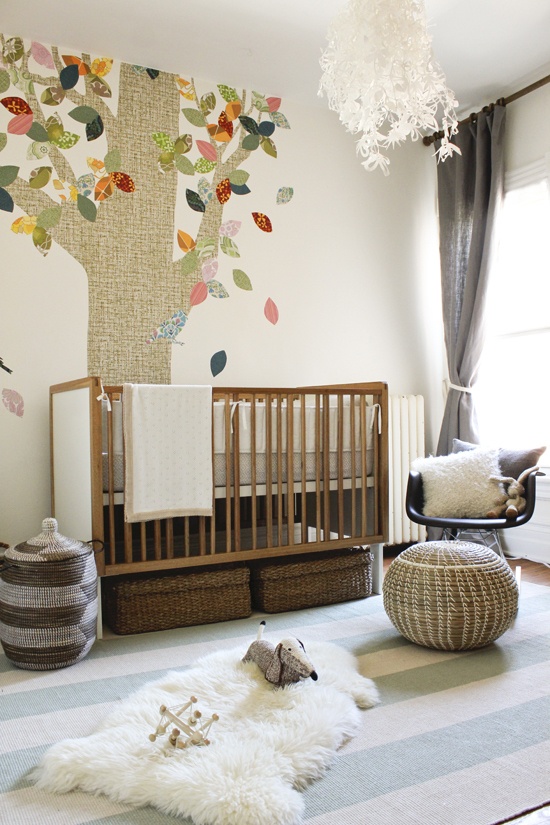 Don't forget about the extra space under the crib. You can buy additional storage boxes to store extra sheets, blankets, and mattress pads and tuck it away for when you need it.
6: DecoratIng Tips To Maximize Space
Sometimes space is in the eye of the beholder. You can use decorating tips and tricks to make your small space have big style!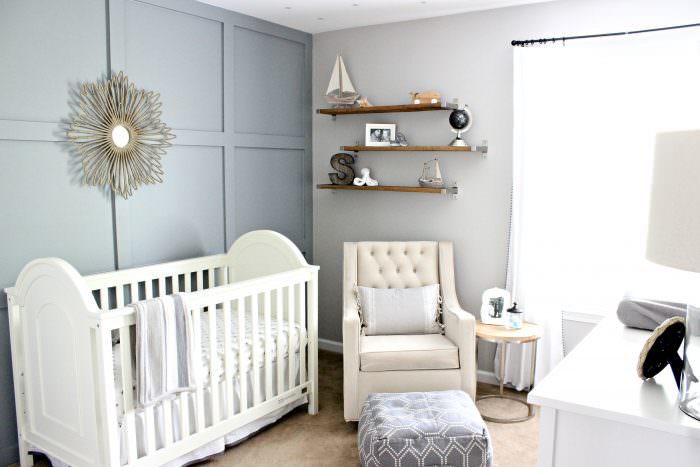 Using the right colors can make any room look larger. Use colors like whites, grays, and pastels for furniture like the crib and rocking chair.
Paint the walls to make small rooms appear bigger. This pretty neutral palette from Lynzy and Co. looks so light and airy.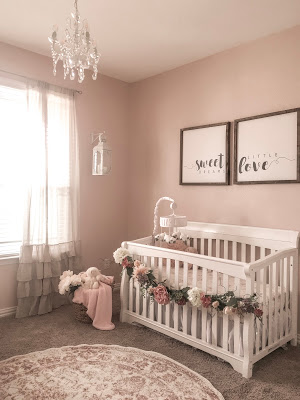 Pretty lighting can brighten up a space and add dimension to your baby's nursery. The Life of Two Texans has a pretty chandelier that adds so much dimension to their pretty space. Notice how your eyes are drawn up?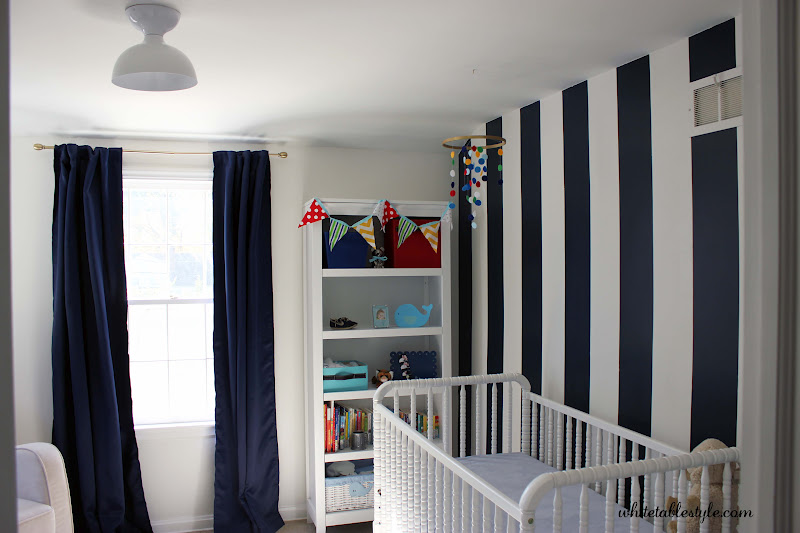 Accent patterns like vertical stripes painted walls can make narrow spaces seem taller while horizontal stripes can make a room seem wider. Look how tall the walls look in this photo from Project Nursery.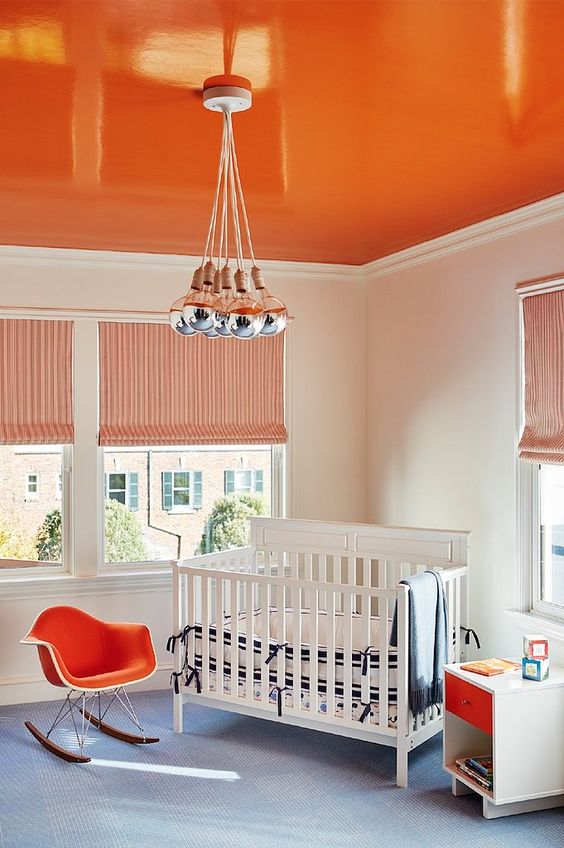 Paint the ceiling. A ceiling that is painted a different color than the rest of the walls creates a dramatic decorating effect and makes the room seem larger. Look how our eyes are drawn up in this orange nursery.
Remember that you probably don't need as much stuff as you think you do. If you're tight on space, pick smart storage solutions and use decor tricks to make your small nursery work for you!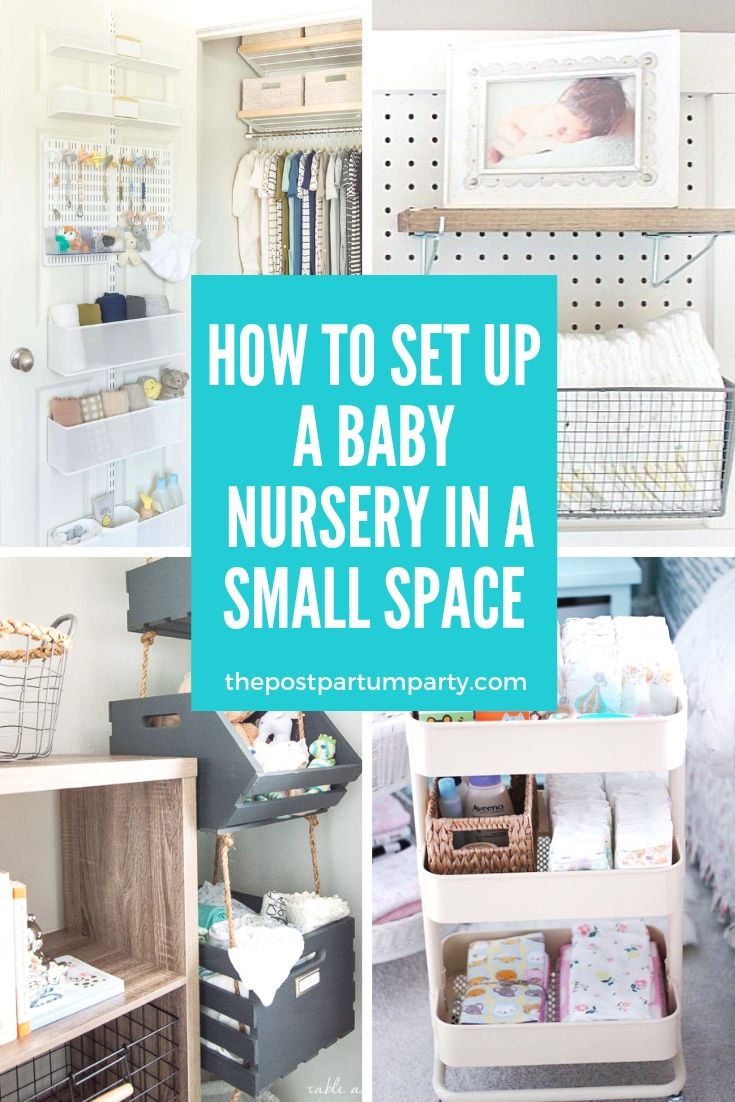 Latest posts by Amy Motroni
(see all)