Looking for fun and creative ways to announce your pregnancy to your family in person? Let them know the big news with these 25 creative ways!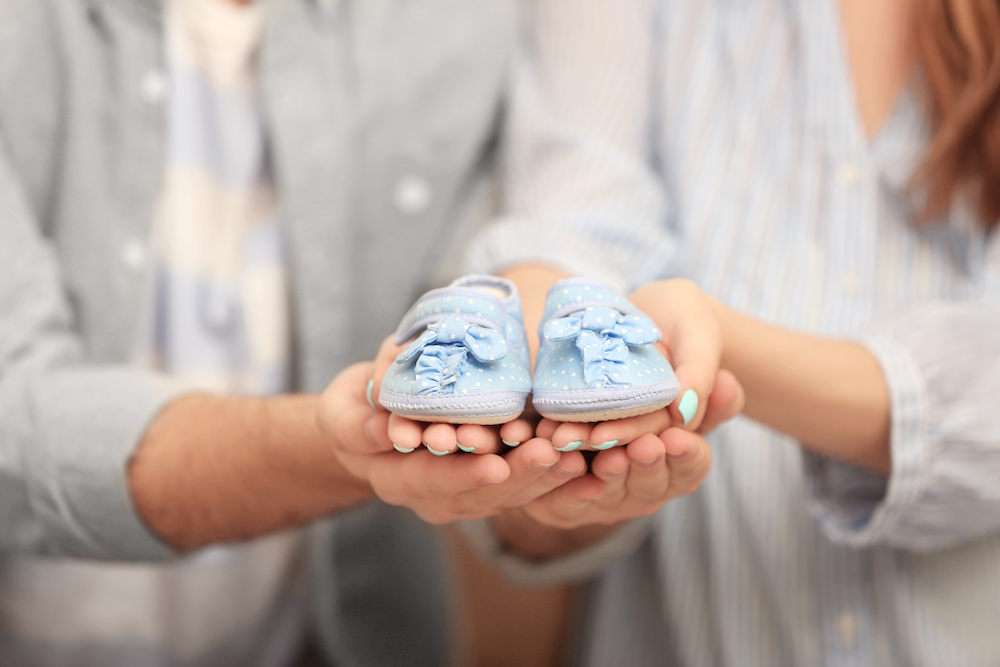 This post and the photos within it may contain Amazon or other affiliate links. If you purchase something through the link, I may receive a small commission at no extra charge to you.
Looking for some fun ways to announce your pregnancy to your family? Here are 25 creative ways to let your family and friends know that you're expecting!
25 Fun Ways to Announce Pregnancy to Family
Here are 25 fun and creative ways to announce your pregnancy to your family. We have ideas for in person announcements, as well as how to announce your pregnancy to your family if they live far away.
If you want even more ideas, check out these pregnancy announcements to parents for grandma and grandpa-specific gifts!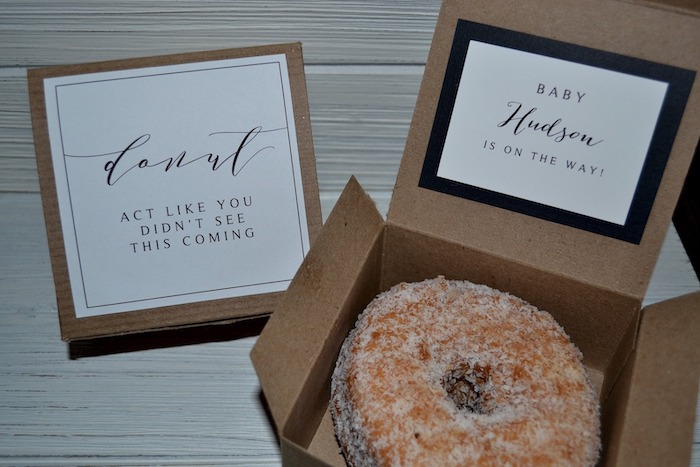 Donuts
Surprise your family with a yummy treat. This donut baby announcement is perfect for a variety of family members.
Wrap up a baby onesie or bib and gift it to grandma and grandpa to surprise them with the news. It's a sweet gift for them and your very first baby item! You could also get a big sister shirt if you want the new sibling to announce the news!
There's no sweeter way to announce a baby to the family than by showing them that first photo from your ultrasound.
There's a few different photo frame options, you could purchase, so this could work for grandparents, aunts and uncles, and more.
Fun Photoshoot
Celebrate with a beach picnic! This beach pregnancy announcement captures all the big sibling's faces as they learn their new baby's gender. What a perfect day at the beach!
Take a picture from your pregnancy announcement photo shoot and put it in a personalized frame.
Get ideas for a spring pregnancy announcement or Halloween pregnancy announcement idea to stage and frame!
We love lottery scratchers in my family. When we were kids we used to get scratchers every year at Christmas as a stocking stuffer, so this one is particularly sentimental for me!
Pass these lotto scratchers out to your family members, letting them think it's a just-for-fun gift. It will be so fun to watch their reactions so see what they've won with this funny pregnancy announcement idea!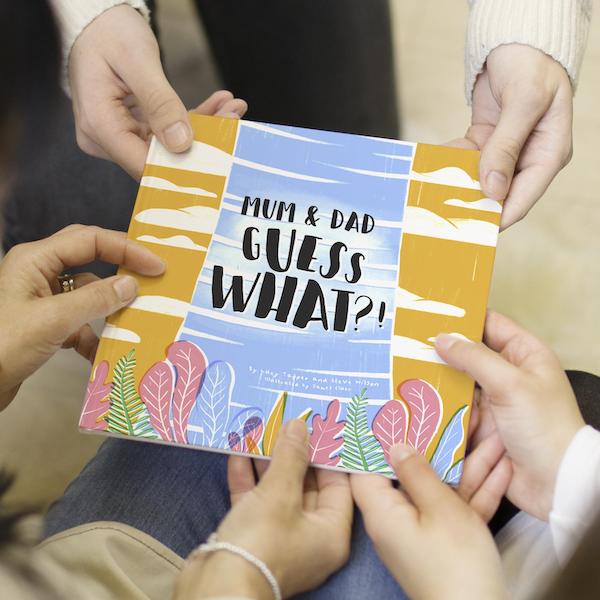 This little story book walks grandparents and other relatives through the changes that are coming. This book is a really cute way to let your parents or in-laws know they are going to be grandparents.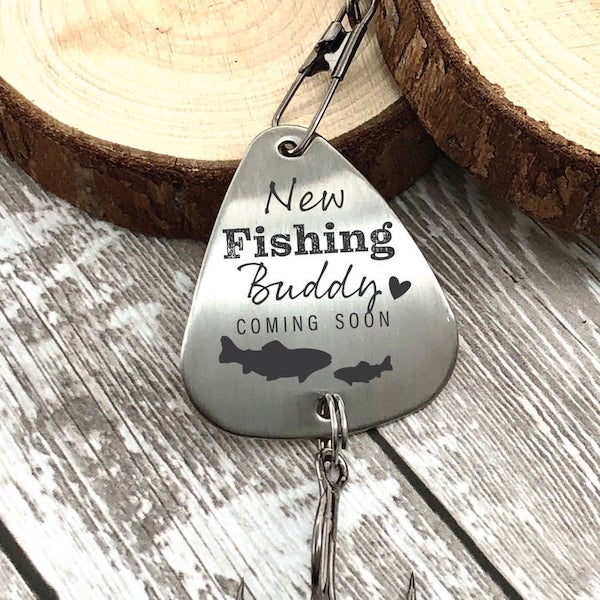 If you have a family member who is a fisherman, then this is a great way to tell them that you're pregnant. They'll love getting this fishing lure letting them know their new fishing buddy is on the way!
This is also a great way to let your husband know you're expecting if he's a fisherman!
Wine Labels
Toast the grandparents-to-be as well as aunts, uncles, and other relatives. Stick these wine labels on their favorite bottle of wine and give them the best bottle they've ever had.
Plan a family dinner or take a visit to grandma and grandpa's house to share the good news!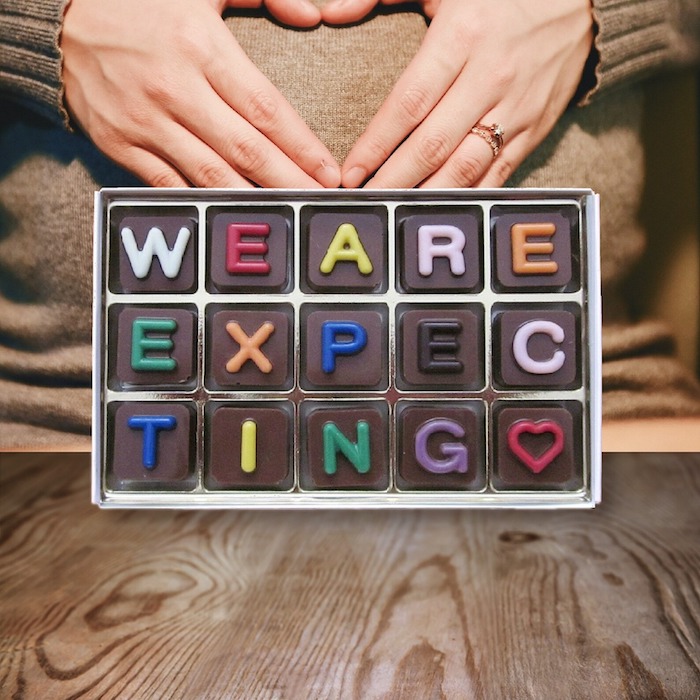 Chocolate
Gift a box of yummy chocolates with a surprise message inside.
Gift grandma and grandpa a practical gift that they can use and enjoy for the next nine months! Grandma and grandpa mugs are a great way to let them know they're going to be grandparents.
Have your parents come over to your house for a casual cup of coffee. You'll have to wait in anticipation as grandpa finishes his cup of joe to make your pregnancy announcement with this cute coffee mug!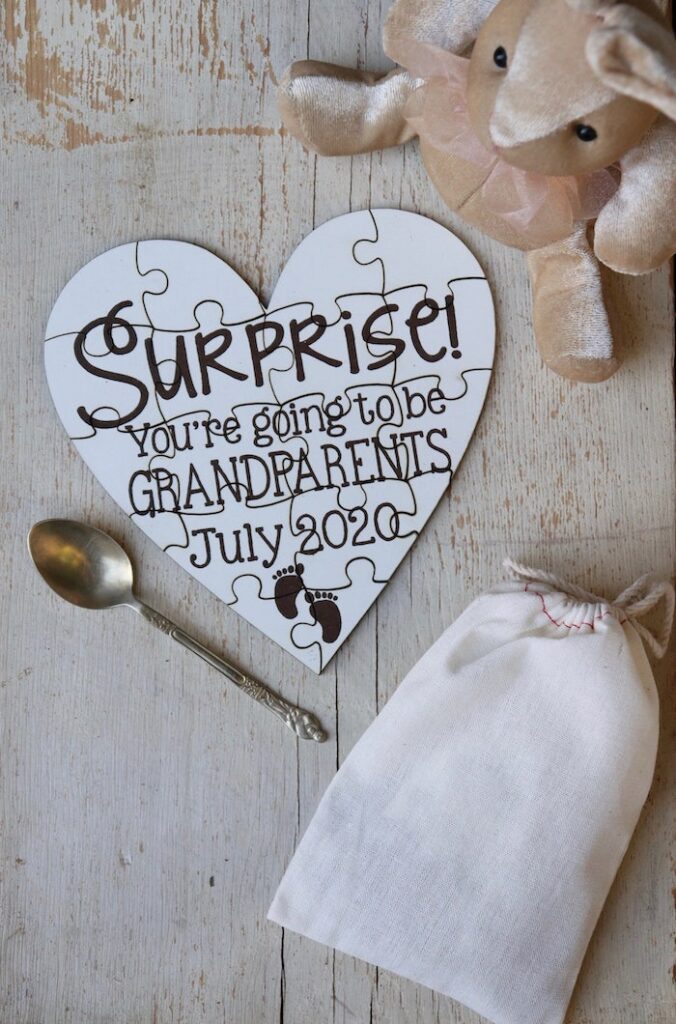 Have a little fun putting this grandparents puzzle together and telling your family that you're pregnant. Solve the puzzle together, or sit back in anticipation as their eyes light up!
Wine Glasses
Raise a glass and cheers to the best news ever with these pregnancy announcement drink glasses. A beer stein for grandpa and a wine glass for grandma so they can toast to the announcement!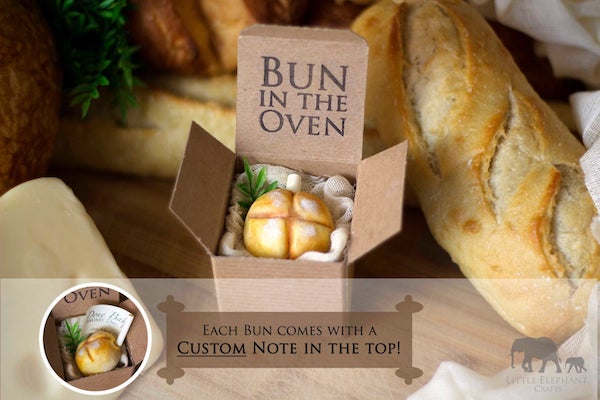 Announce your bun in the oven with this adorable salt dough bun in the oven gift idea! This baby keepsake comes in the cutest custom box so you can announce your pregnancy to your family in person in the most adorable idea.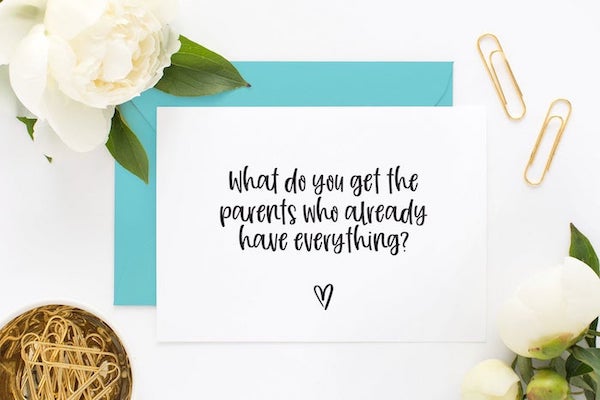 If your family is far away from you, then send them this card and tell them to video chat you when they get it in the mail. This way you get to see their reaction but don't have to wait for an in-person visit.
If you're announcing your pregnancy around Christmas, then these Christmas ornaments make the perfect gift! Grab this three-pack, so you have one for everyone!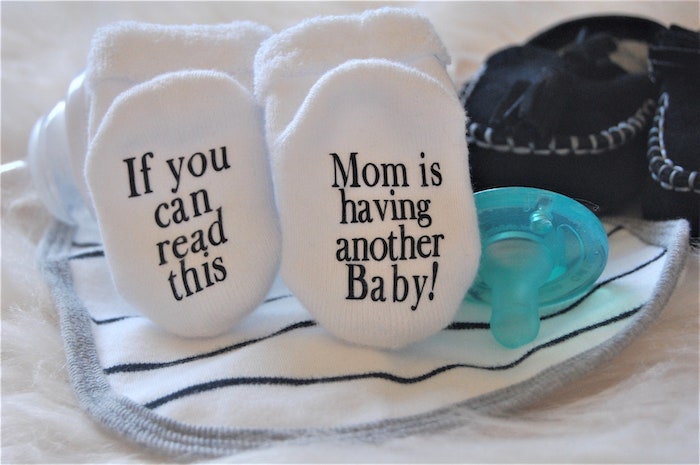 Welcoming baby number two?
Grab these cute socks to put on your first baby and see which family member notices them first! You can bring your baby or toddler to a family function and let them announce they're going to be a big sibling in style!
You could also wrap these up and give them to your family members to announce your pregnancy.
Gift grandma this adorable book that she can save and read to her grandchild when he's old enough. There's also a version on How to Babysit A Grandpa that is perfect to announce your pregnancy to your dad.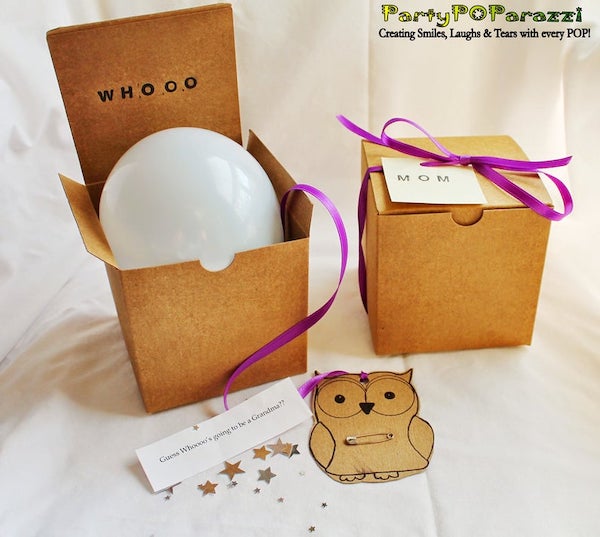 Wrap up this little balloon with a special message inside. It even comes with an adorable safety pin so your family members can pop the balloon to find out the news.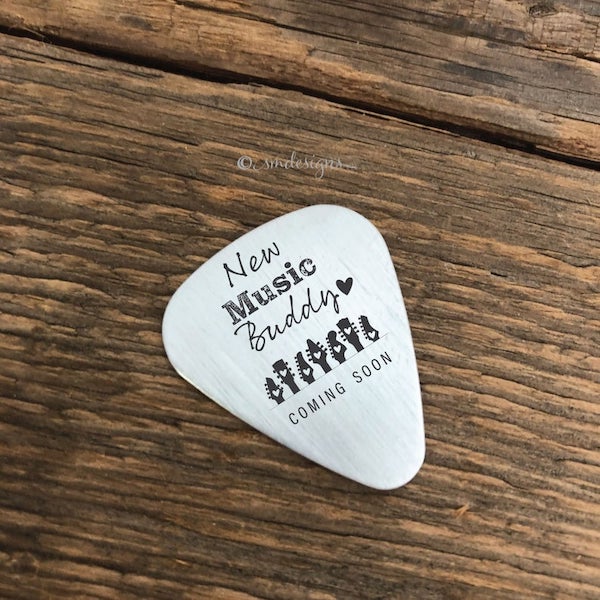 If your family has a musician or guitar player, then this personalized guitar pick is the perfect way to tell your family you're pregnant in person! Add one more to the band with this fun gift.
Pillow
Add a little home decor with this pillow pregnancy announcement. It will be a great conversation piece for any visitors of the grandparents-to-be!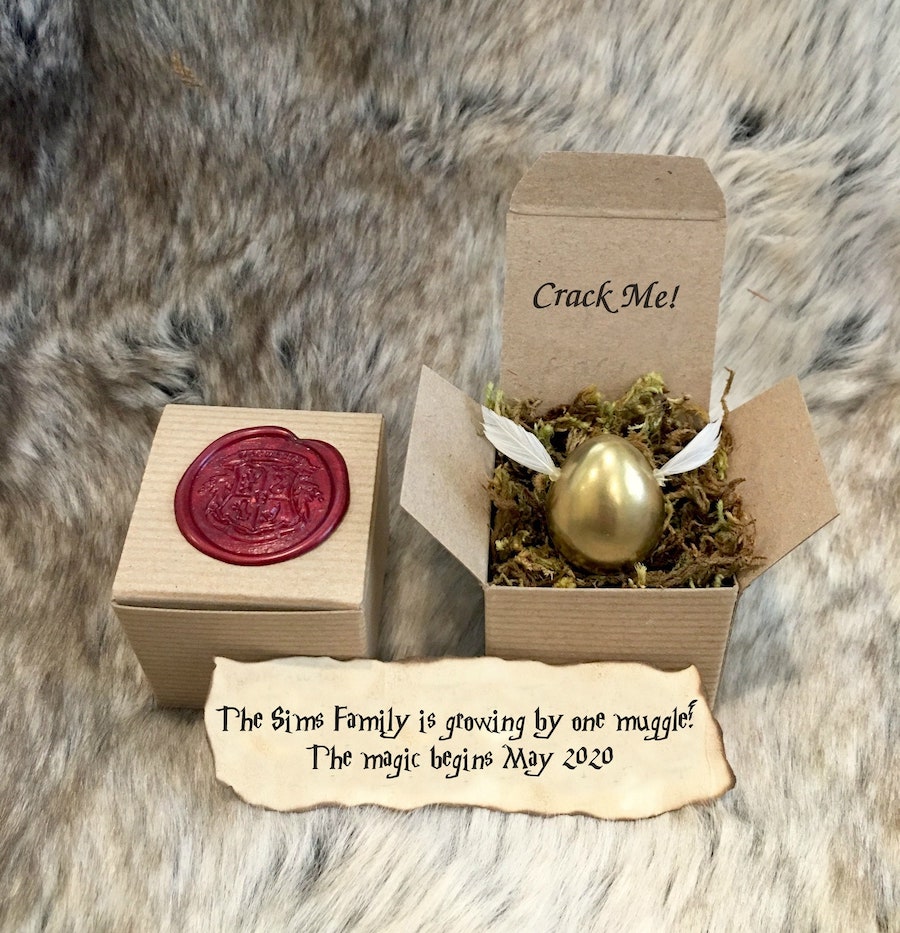 If you're looking to do a Harry Potter themed pregnancy announcement, then let your family know there's a new muggle in town with this Harry-Potter inspired wizard egg. Choose your custom Harry Potter message to go inside the golden snitch.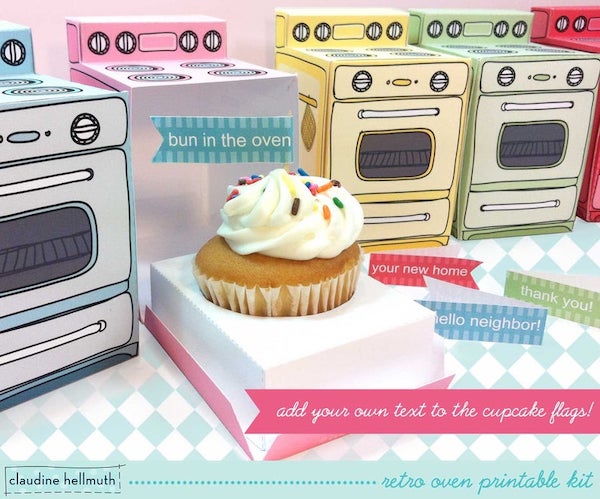 Tell your family the news with a sweet treat! This retro oven is the cutest little gift box. Stick a yummy cupcake inside to let your family know there is a bun in the oven!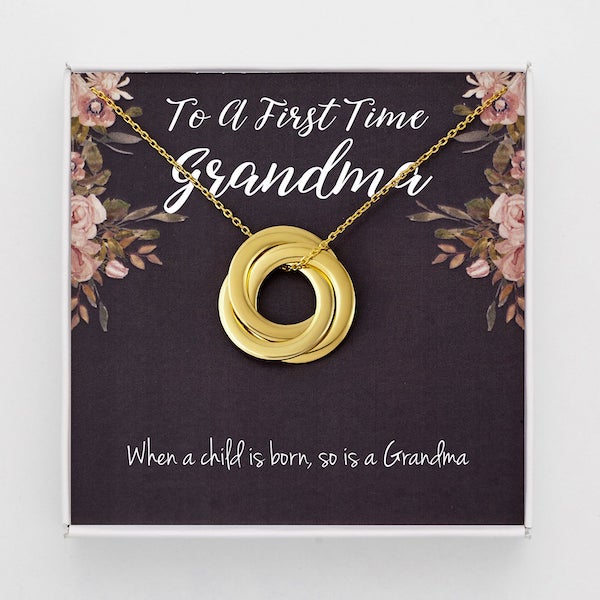 Gift grandma a piece of jewelry that she'll cherish forever! This grandma necklace is a great way to let her know she's becoming a grandma.
Get ready for sharing the news with the golf lover that there's a new golfing buddy on the way! This golf ball marker is the perfect way to announce your pregnancy fore the new grandfather or uncle.
When to Announce Pregnancy To Family?
This is such a personal decision. Some couples choose to tell their family immediately, while others cautiously wait.
We decided to tell everyone when I was 8 weeks along. I knew I wouldn't be able to keep it a secret much longer than that.
Enjoy announcing your pregnancy to your family in person with these fun ideas! Don't forget to get your camera ready so you can see their reaction!
Latest posts by Amy Motroni
(see all)