About The Postpartum Party
Hi there! I'm Amy, a Pediatric Sleep Consultant and the Founder of The Postpartum Party. I am so glad you've stopped by!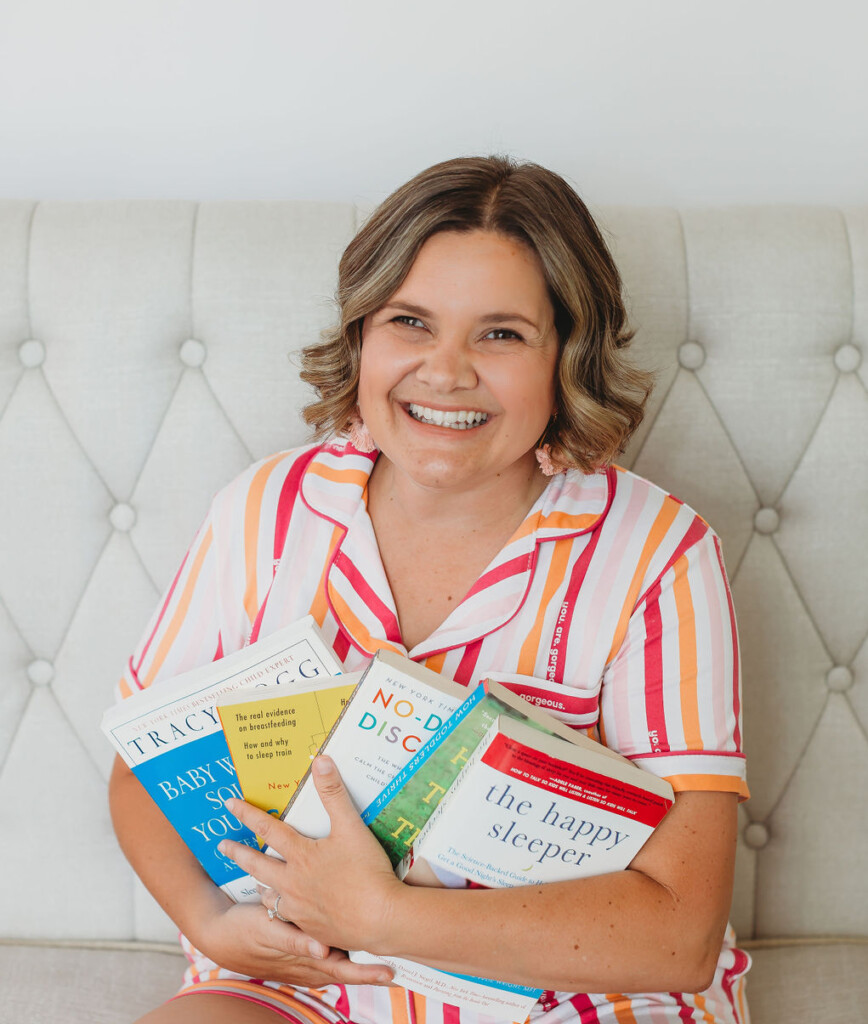 As a mom and a Baby & Toddler Sleep Consultant, I believe:
That parenting is so much more nuanced than the Internet makes us believe
That parental intuition is strong and trustworthy
That each parent is doing the best thing for their child…and that looks different for everyone
About The Postpartum Party
I started this business in 2019 after being frustrated by all the conflicting advice I found as a new mom.
Things were laid out too black and white. I needed more help in the gray areas and I wanted to start an encouraging and supportive environment for new parents.
I became obsessed with sleep when my daughter was a newborn and I wanted to share what worked for us with other parents.
In 2020, I completed my Pediatric Sleep Consulting Certification from The Cradle Coach Academy, I am also a member of the Association of Professional Sleep Consultants. I work with families one-on-one getting them better sleep and have online sleep programs for ages 0–5.
I also hold a Bachelor of Arts in Journalism from the California State University, Sacramento.
The Postpartum Party in the Press:
Here are just a few of the various outlets who have featured me as an expert on baby and toddler sleep:
How to Sleep Better While Traveling, Forbes
5 Newborn Sleep Habits You Can Start from the Beginning, SlumberPod
How to Dress A Baby for Sleep, Newsweek
8 Time Management Tips For Parents To Get Kids On A New Schedule, Fatherly
How to Get your baby to Sleep Earlier, Romper
Expert Guide to 12 Months of Rest, Motherly
How to Create the Best Night Routine, HumanWindow
Keep in Touch
Questions, thoughts, ideas? Feel free to reach out! Engaging with readers is one of the things I love most!
Whichever method you choose, I'd love to hear from you. For more ways to get in touch, visit my Contact page.