Ready to announce your pregnancy using a clever letter board message? Check out these fun letter board pregnancy announcements to spark your creativity!
I'm always amazed at the funny letter board quotes people come up with.
You can use these letter board pregnancy announcement ideas to make a pregnancy announcement to your husband, or snap a pic and use it as a way to announce your pregnancy to your family.
There are so many cute ways to use letter boards to announce your pregnancy and these are some favorites we found!
This little dumpling announcement from @ny.foodie is so cute. Very appropriate for a food lover!
Two tiny feet are coming. This simple and heartwarming letter board pregnancy announcement from @soultribemama is simple and heartwarming.
There were so many pregnancy announcements during the quarantine. This one from @karenlunarice_is so fitting for that time using a letter board and cute baby onesie.
Nursery Letter Board Pregnancy Announcement from @lifeaftersped
Adorable Dog Letter Board Pregnancy Announcement from @_deniseprete_
Secret Revealed Letter Board Pregnancy Announcement from @bribrimanzo
Cute Dog Brothers Pregnancy Announcement from @kona.and.risley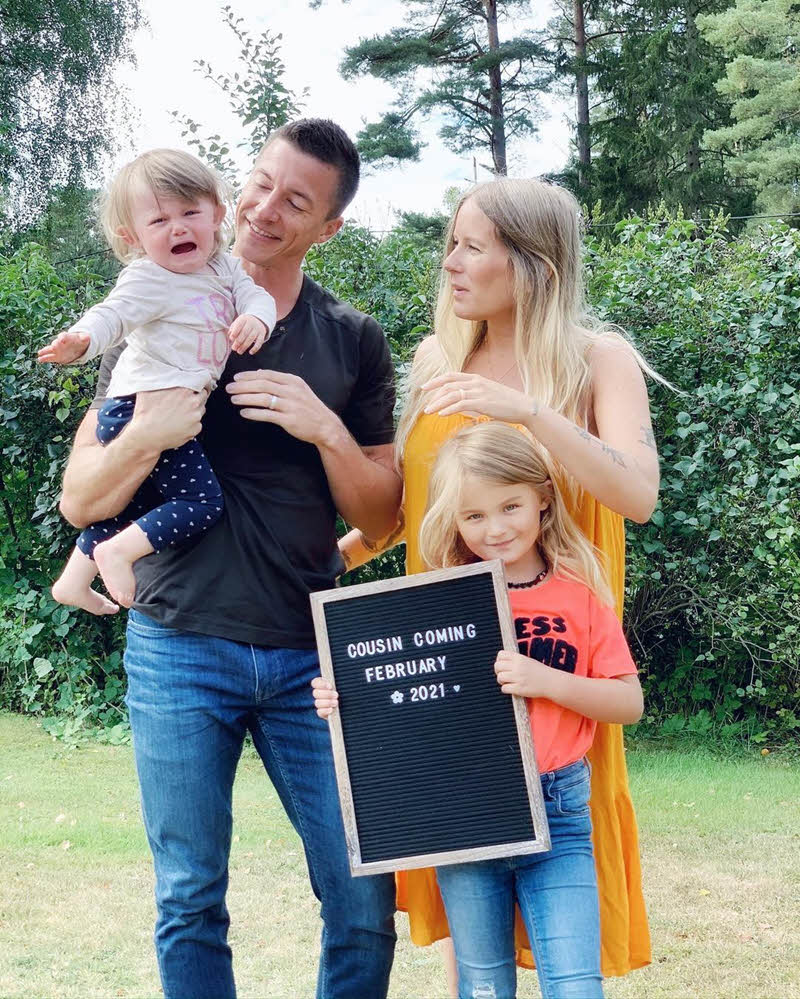 Little Cousin Letter Board Pregnancy Announcement from @thelightmystic
4th Of July Letter Board Pregnancy Announcement from @ginghamandlattes
Latest posts by Amy Motroni
(see all)