Get ready to rock your bump this Halloween with these fun pregnancy costumes. These maternity Halloween costume ideas show off your bump and make you so cute it's scary!
Get ready to rock your bump this Halloween with these spooky-cute maternity Halloween costume ideas! There's clever, crafty costumes for the DIY-er as well as easy pregnancy shirts you can buy and wear!
Rock your bump solo or add your partner to the mix with these pregnancy Halloween costume ideas and maternity partner costume ideas! There's even plenty of ideas to get older siblings in on the fun!
Click through to the original sources to see how these expecting mamas came up with these clever maternity costumes to show off their growing baby bump!
Maternity Halloween Costumes for the Mom to Be
Jamie is the queen of fun and simple costumes and this deviled egg is no exception! Show off that bump with this easy, peasy costume that is so clever!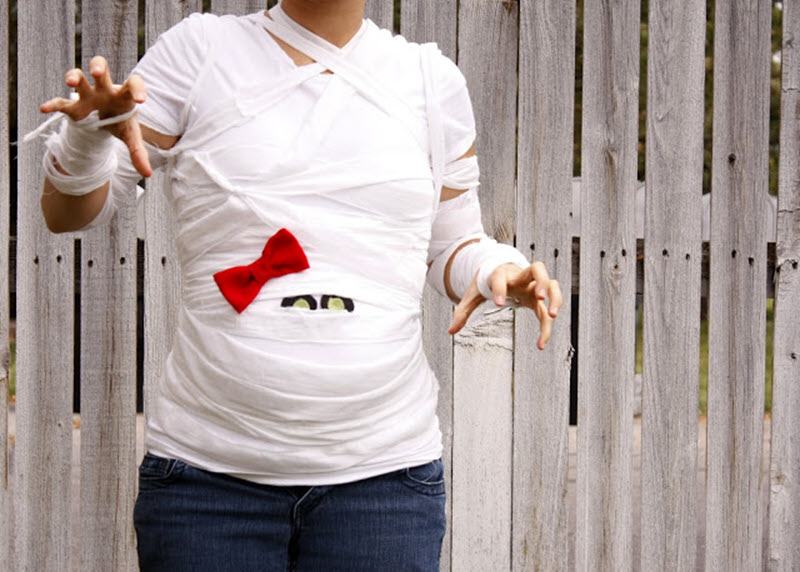 Rock the mummy to be look with this simple mummy costume from Delia Creates. Such a cute way to make your baby and your bump part of Halloween! Add some scary face makeup if you're looking to make a scary pregnant Halloween costume.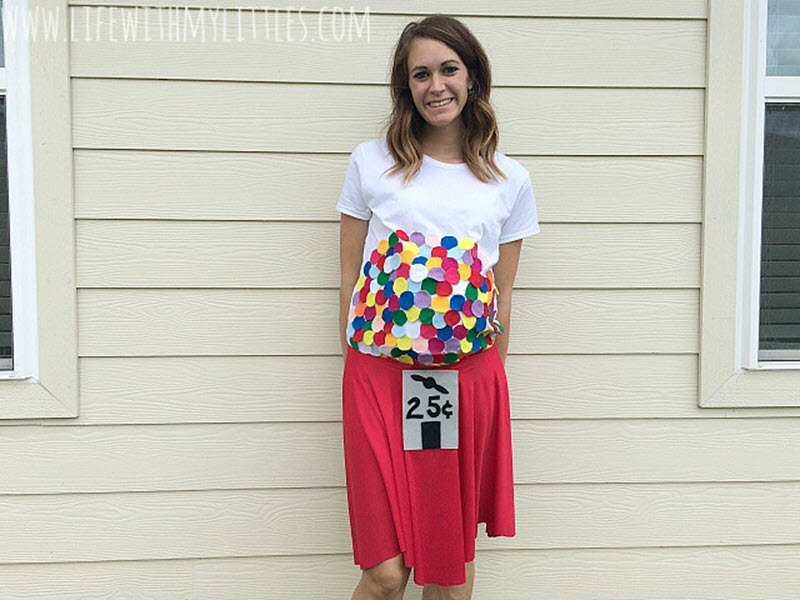 See how Life with My Littles made this maternity bubblegum machine Halloween costume. It's a no-sew costume that is such a cute way to show off your sweet baby!
You'll be the cutest pumpkin in the patch with this easy maternity dress Halloween costume! Make sure to grab the matching headband to complete the look!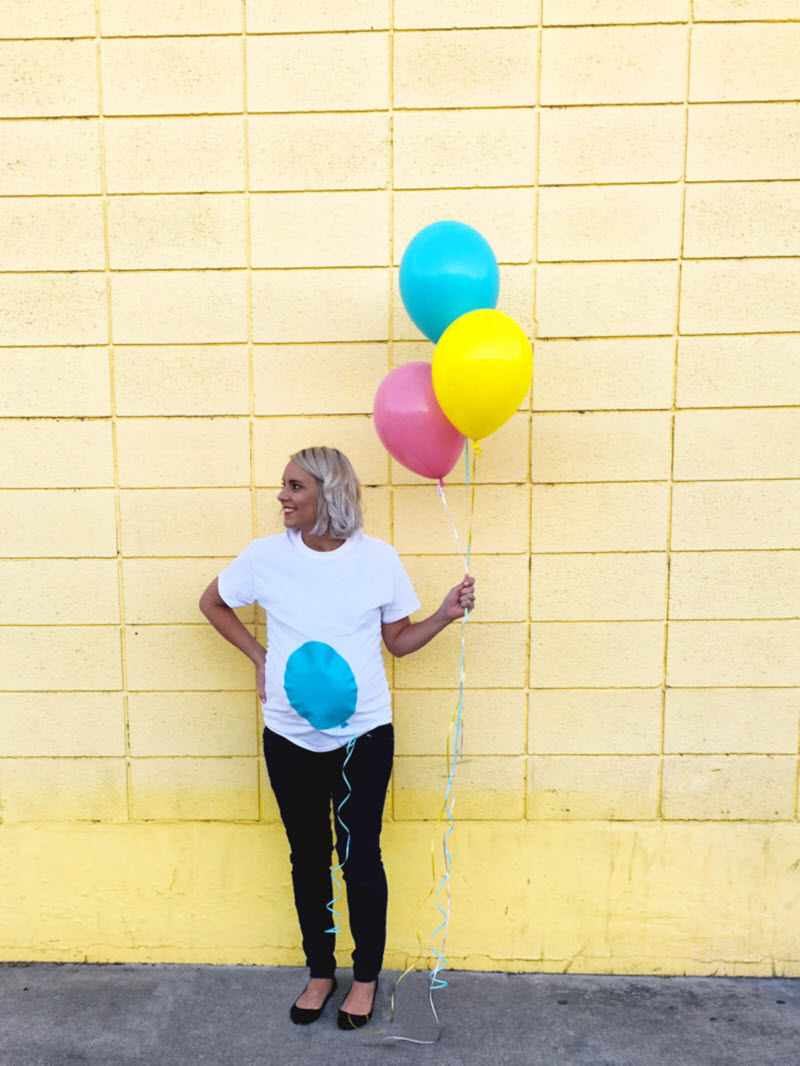 A joyful Riot has several ideas you can copy for your maternity Halloween costume using a white tee shirt and some felt. See how she made this balloon costume along with seven other ideas!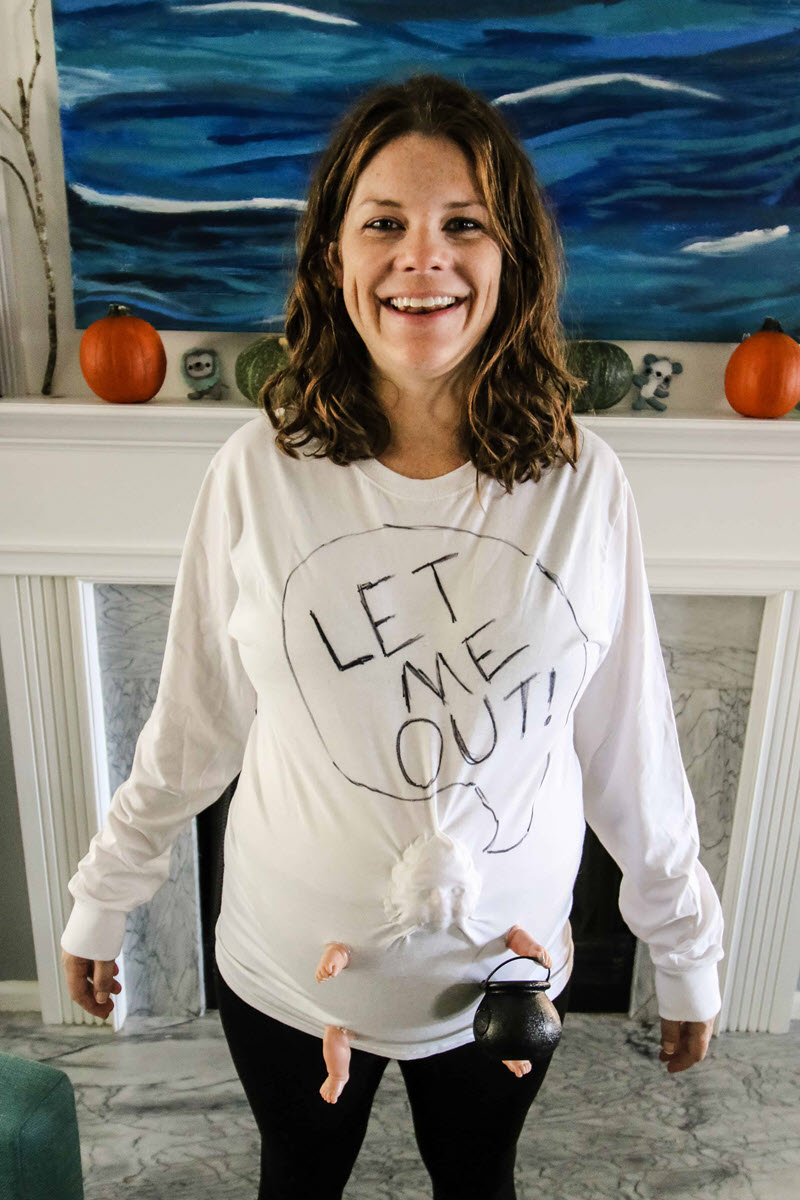 How clever is this escaping baby costume idea from Charleston Crafted? If you're far enough along in your pregnancy, you probably feel like baby is ready to escape already, anyway!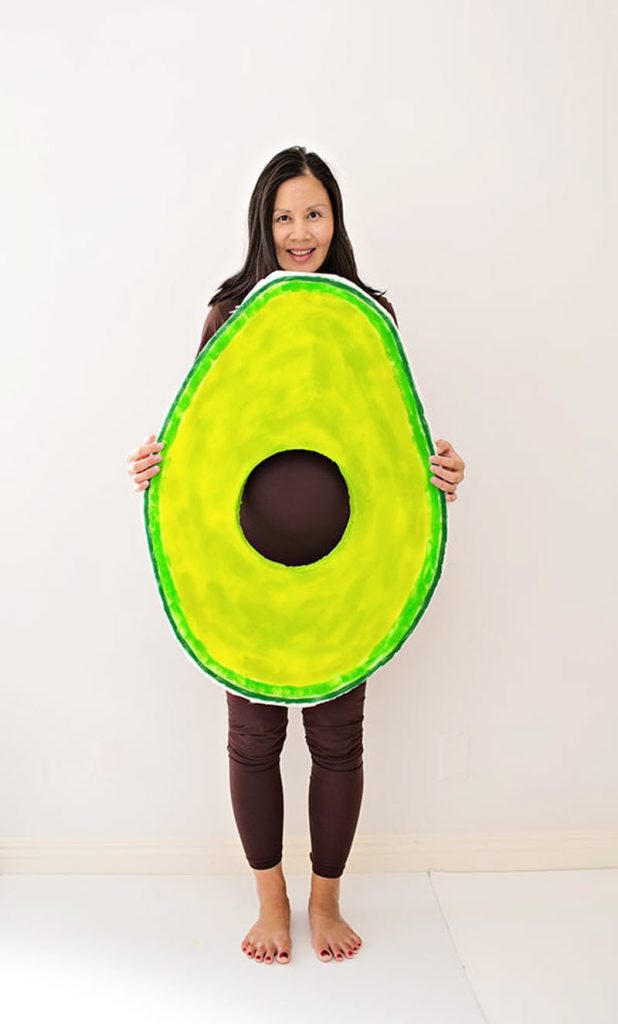 Hello Wonderful made this adorable maternity Halloween avocado costume to show off her growing belly! She has the full tutorial on how to make this on her page. See how she even added her other kids to round out this idea!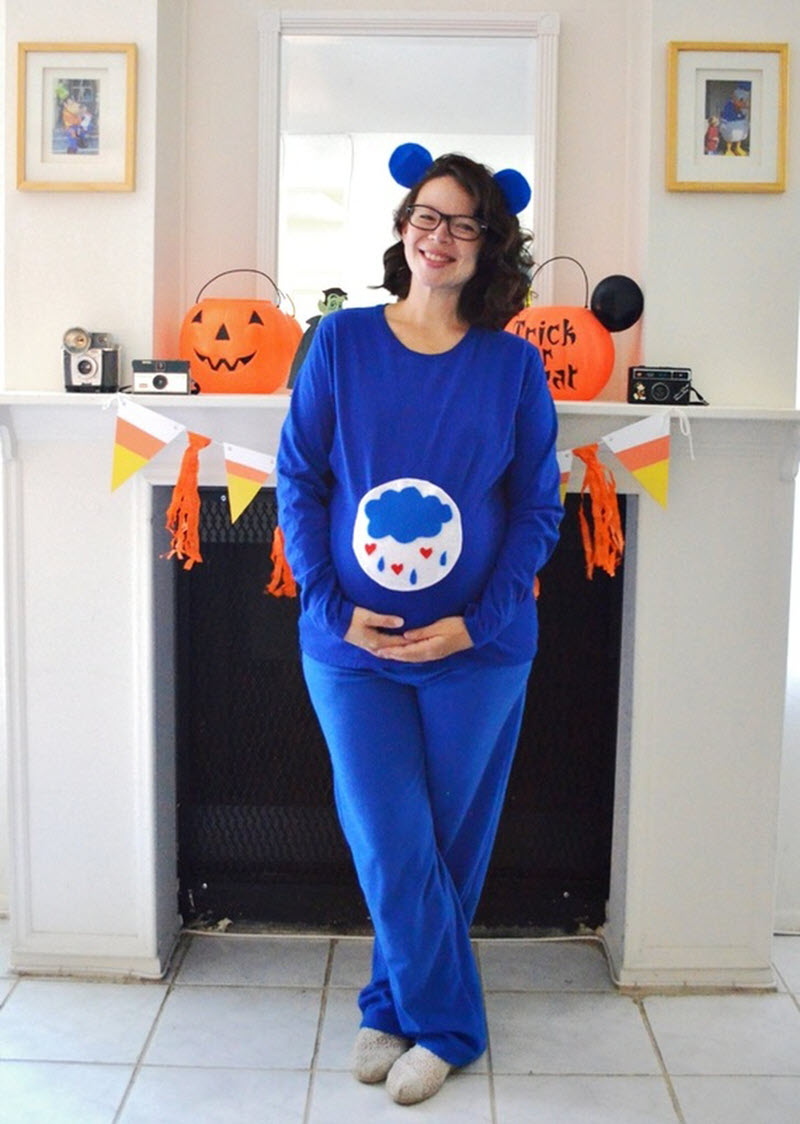 Amy looks so comfortable in her DIY Grumpy Bear Halloween costume. This is a perfect costume for those chilly Halloween nights.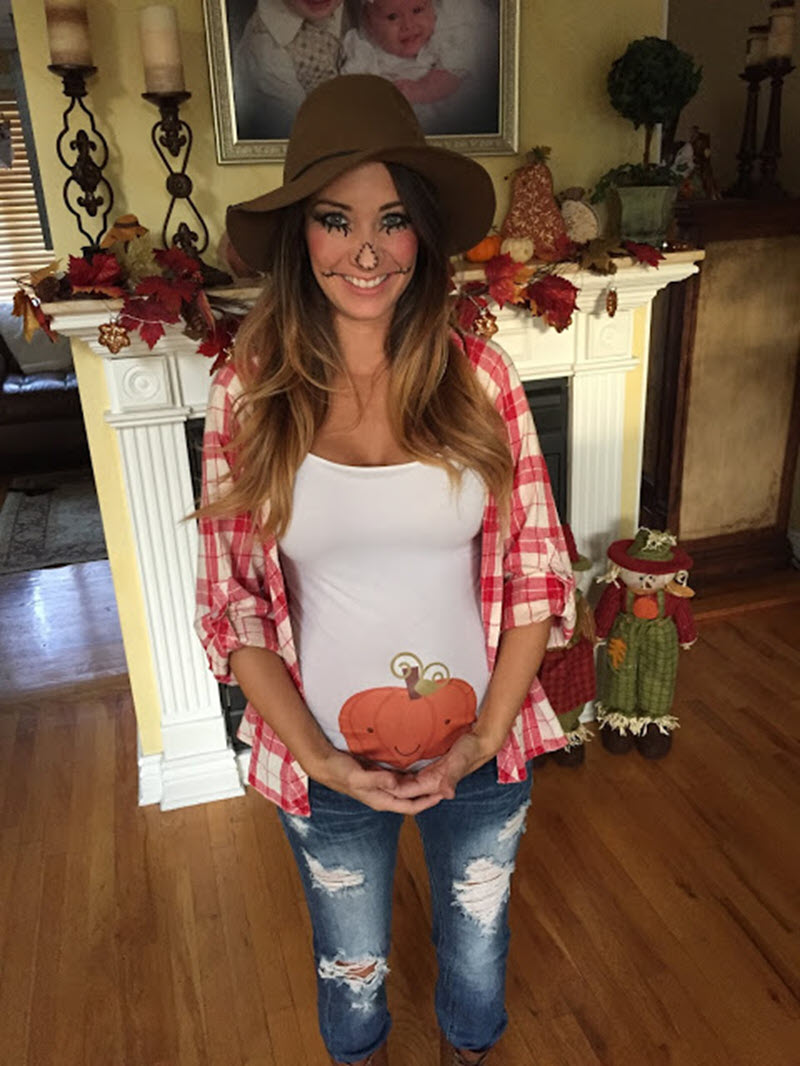 Show off the cutest pumpkin in the patch! This scarecrow pregnancy costume is also a great way to do a Halloween pregnancy announcement! Surprise friends and family with this first trimester Halloween costume!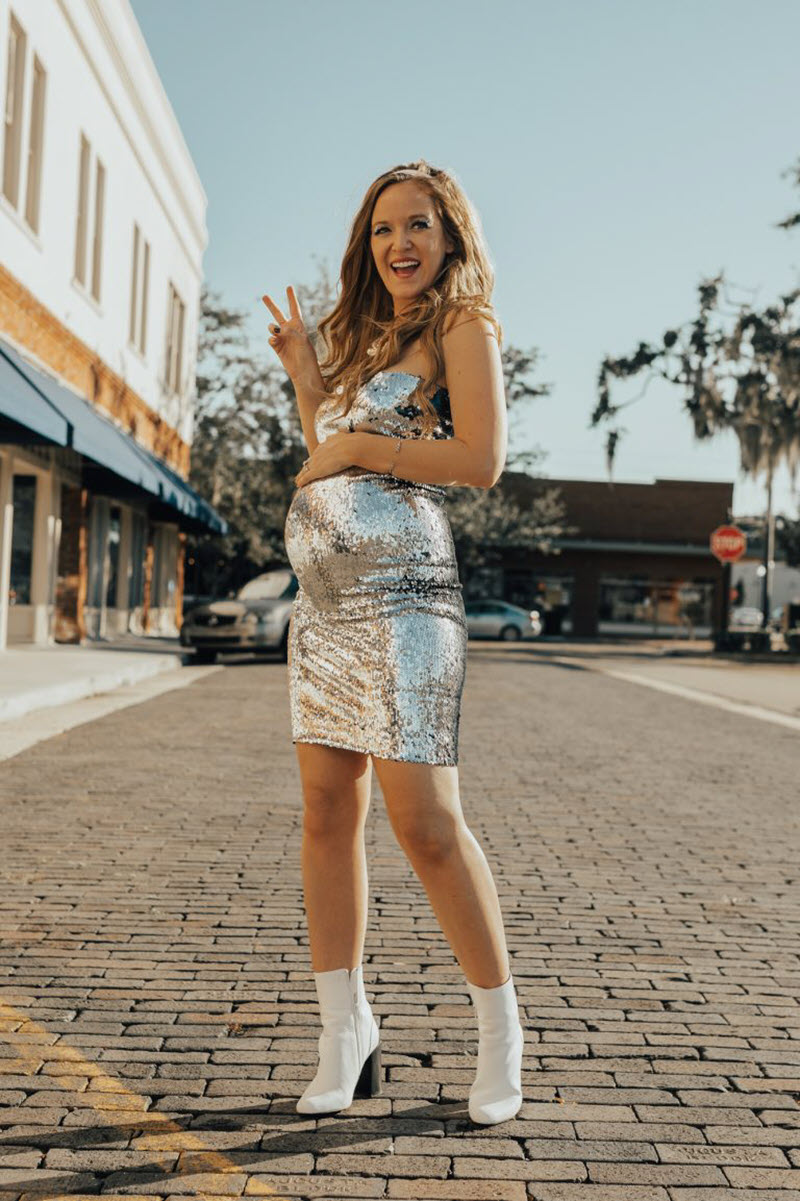 Show off your bump in style with a sparkly disco ball costume! Upbeat Soles turned this sequin dress into the most glamorous bump-rockin' Halloween costume and we are here for it!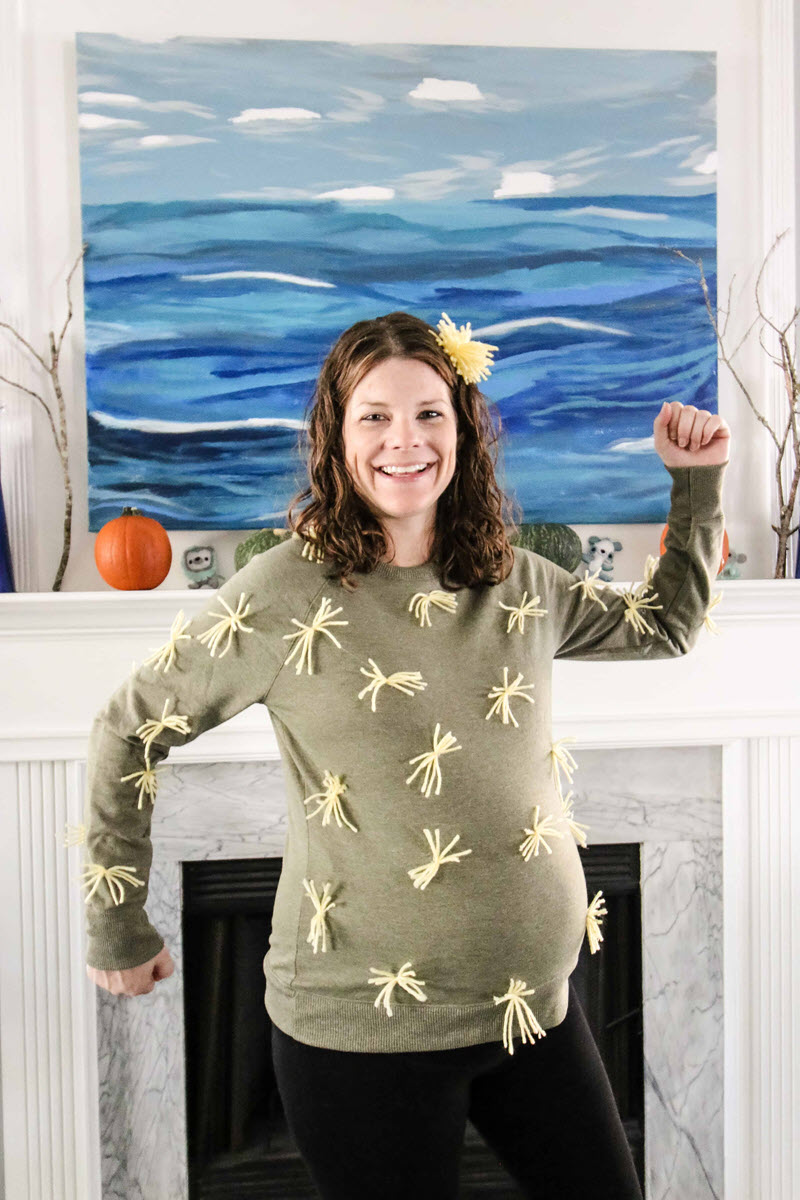 Another easy idea from Charleston Crafted! See how she made this DIY cactus maternity costume to poke off belly grabbers!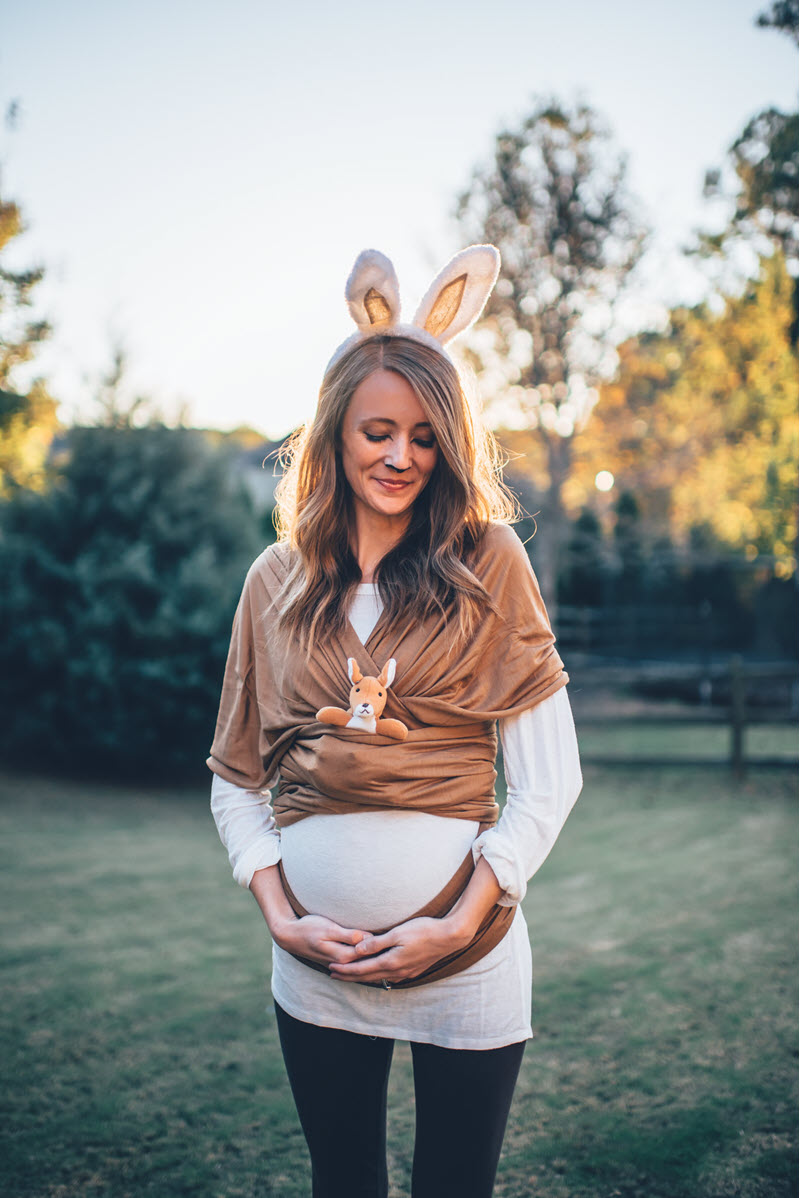 Get ready for all that kangaroo care with The Southern Trunk's marsupial costume. See how she added dad and big brother to the bunch as well!
Pregnant Halloween Costumes for Couples
Get dad in on the fun with these maternity Halloween costumes for couples! Show off your bump and your partnership with these fun ideas!
Show off your little bun in the oven (literally) with this cute duo costume that you can do with your partner—the bun maker!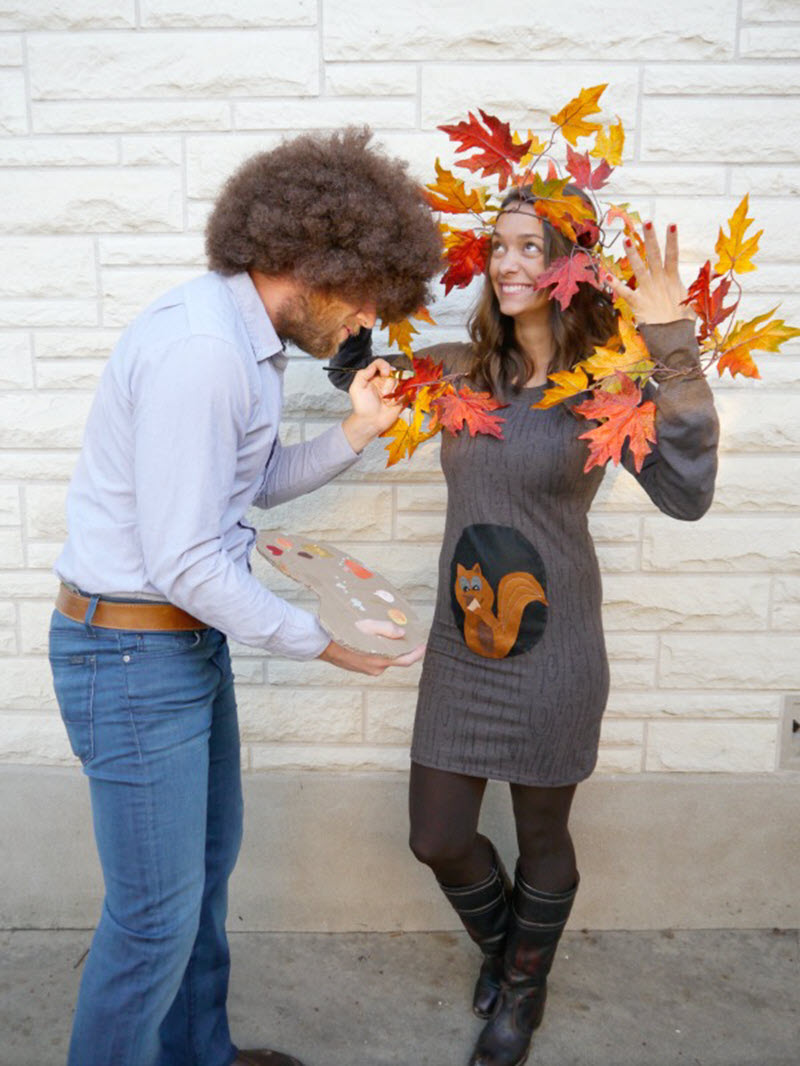 Happy tress everywhere! Here's another clever DIY maternity costume from Creating Really Awesome Fun Things! She's dressed as a painting with the very famous Bob Ross by her side!
Oh bother! Looking for a mommy and baby Halloween costume while rocking your bump? Auroramoon Creations has the cutest family costume with her Winnie the Pooh pregnancy costume that includes pals Piglet and Tigger too!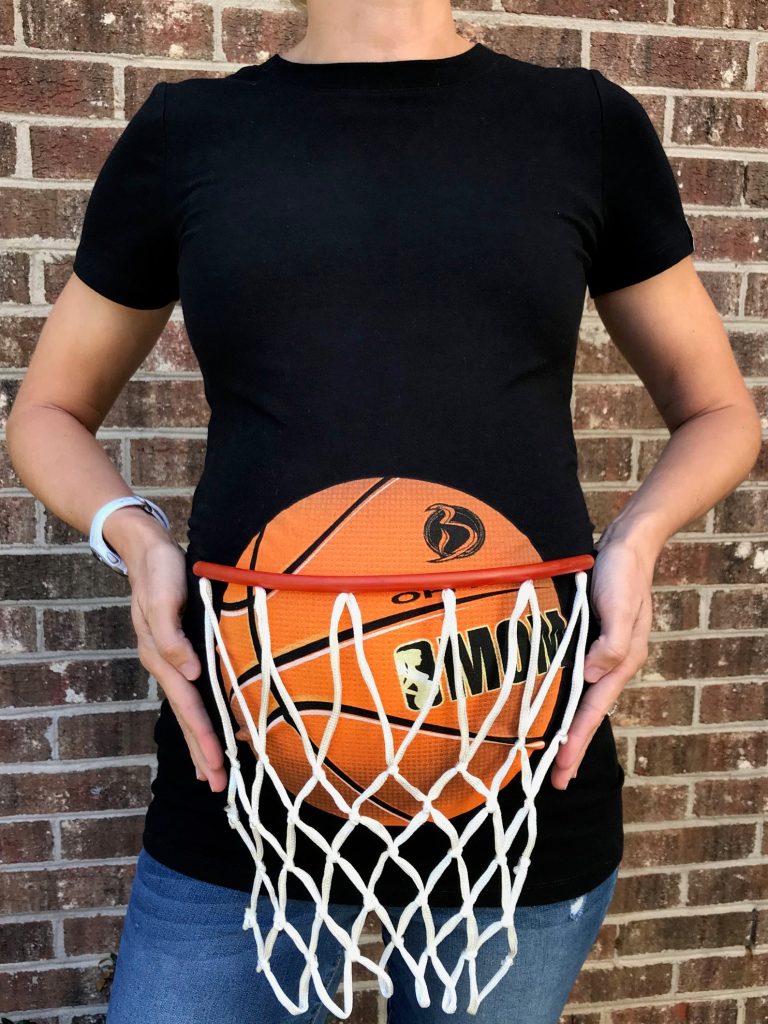 Add a referee to this basketball bump costume and you're all set! You can also have dad dress up as a basketball player for a cute partner costume!
Show off your preggo belly with this punny partner costume! It comes with costume aprons for mom and dad to be.
You'll be the bees-knees with these beekeeper and hive costumes from Do It Yourself Divas. Older siblings are buzzing bees with a DIY baby Halloween costume while the newest addition is tucked away cozy in its hive!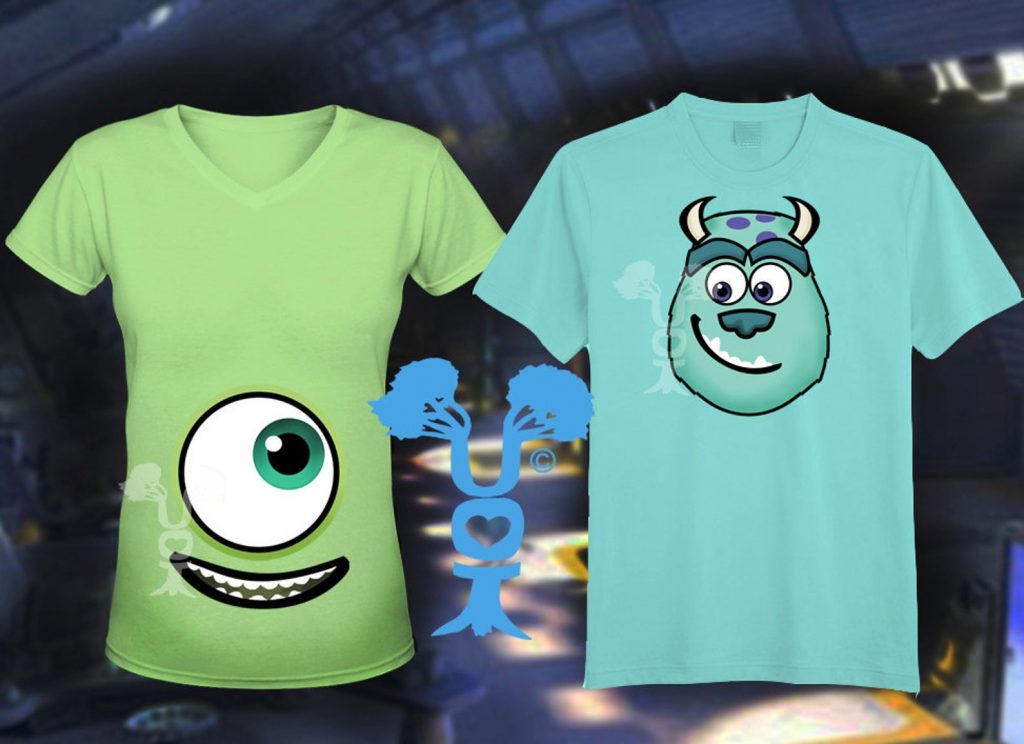 If you're crafty, you can make your own Monsters Inc. pregnancy couples costume with these Monster transfer images from Under Oak Trees.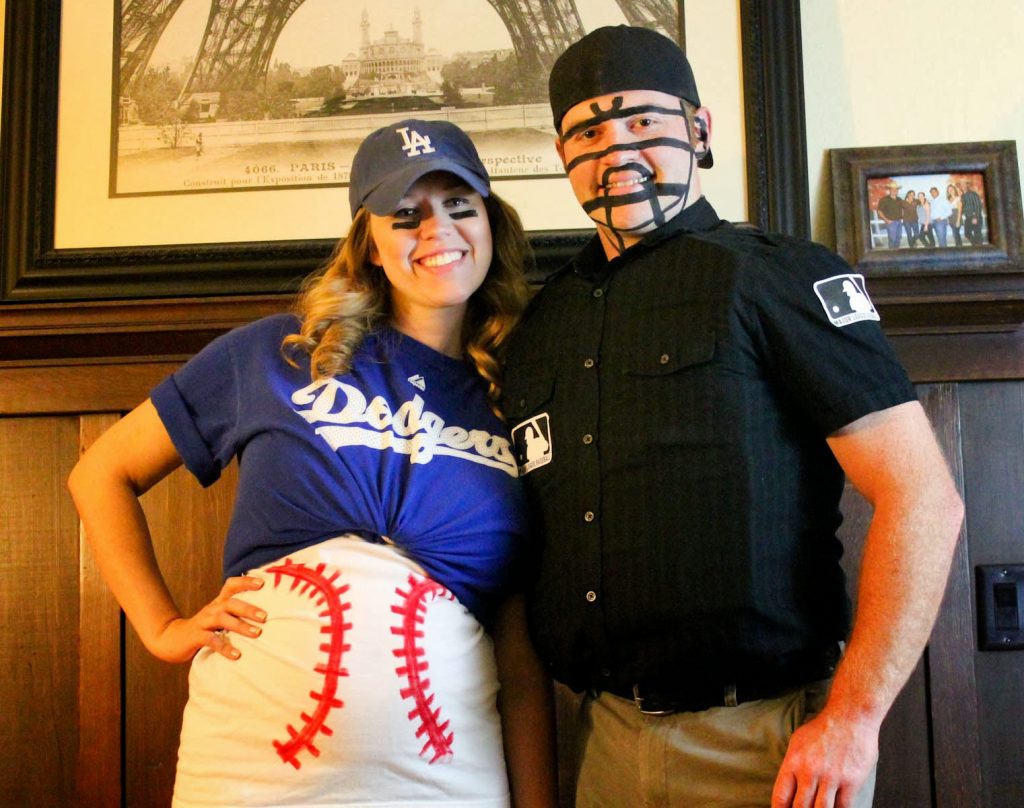 Take your bump out to the ball game with a baseball maternity costume. See how From Dhalias to Doxies made this Halloween costume and even added dad-to-be as the umpire.
You may be all baby, but dad is all beer and french fries! I love this easy pregnant skeleton costume idea for couples that you can pull of last minute!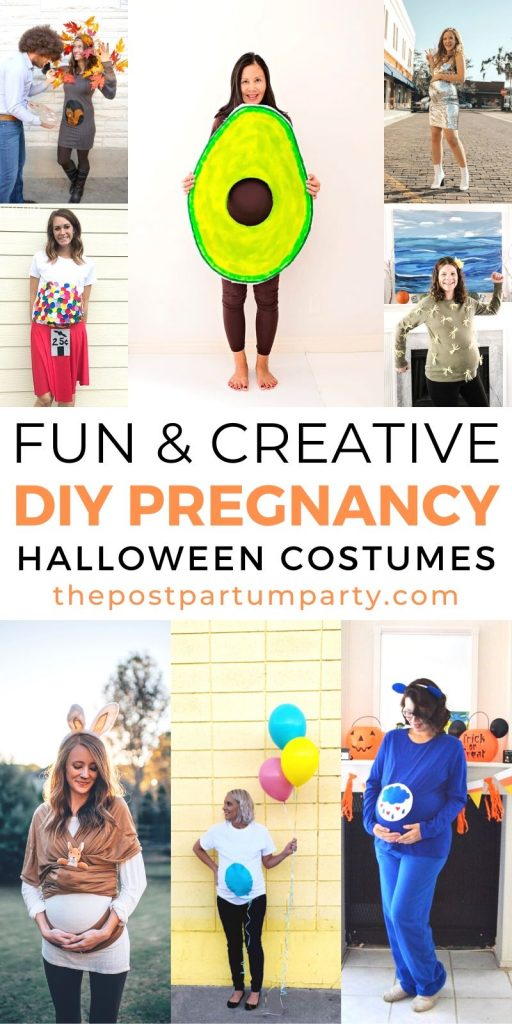 Latest posts by Amy Motroni
(see all)