Get ready for baby's big debut by prepping these delicious freezer meals in advance! Taking one big day to prepare freezer meals in advance will make your life so much easier once baby arrives!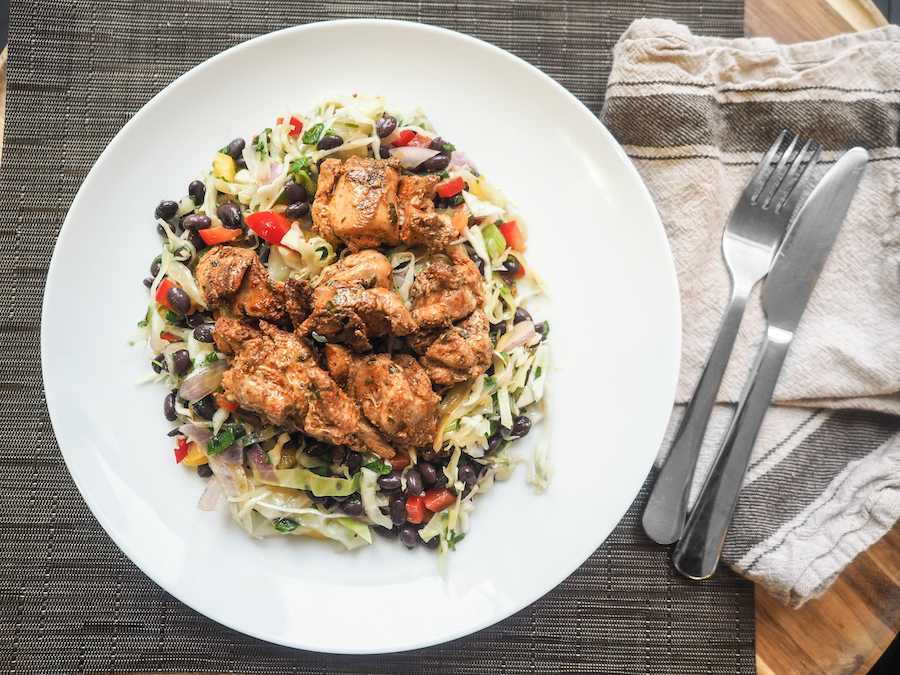 I hate cooking. I didn't like it when I was single, once I got married, and especially once I had a baby.
I didn't know what to expect when I had my baby, but I knew I wanted to be as prepared as possible and do as much prep work ahead of time so my life would be a little bit easier once my baby was born.
One thing I knew I didn't want to tackle in those first few weeks post birth was worrying about dinner every night. I wanted to be as brainless as possible so I could focus on my newborn, breastfeeding, and my postpartum recovery.
One of the best things my husband and I did when we were tackling items off our pregnancy checklist was take a Saturday afternoon to make several freezer cooked meals. It was a fun activity for us to do together and made those first few weeks with a baby a lot easier!
How Many Freezer Meals Should I Make?
This is totally up to you and how soon you think you'll be ready to cook again after your baby is born! We found about 10 different freezer friendly recipes that we liked and tripled each of them, giving us 30 meals total.
Those freezer meals coupled with our meal train where our friends and family brought us meals, lasted us through about 11 weeks postpartum, which was amazing!
By that point, I still didn't want to cook but we kinda had a better hang on our baby and getting a little more sleep so were weren't complete zombies.
I recommend finding about 10 to 12 recipes you like and then doubling or tripling them. It's easier to batch prep meals. Making three sets of lasagnas is a lot easier to shop and make than making three completely different meals.
Here are 25 delicious freezer meals that you can make before baby. Look through these to see which ones your family will enjoy. Then, make them now and your future self will really thank you!
Supplies Needed for Freezer Cooking
In addition to the ingredients you'll need for each meal, check if you have up these supplies before heading to the grocery store. Having everything you need before you start cooking will make everything go a lot smoother:
25 Yummy Freezer Meals to Make Before Baby
This chicken enchilada casserole from Six Sisters Stuff is a quick and simple recipe that the whole family will love! The prep on these takes a fraction of the time as your typical enchiladas!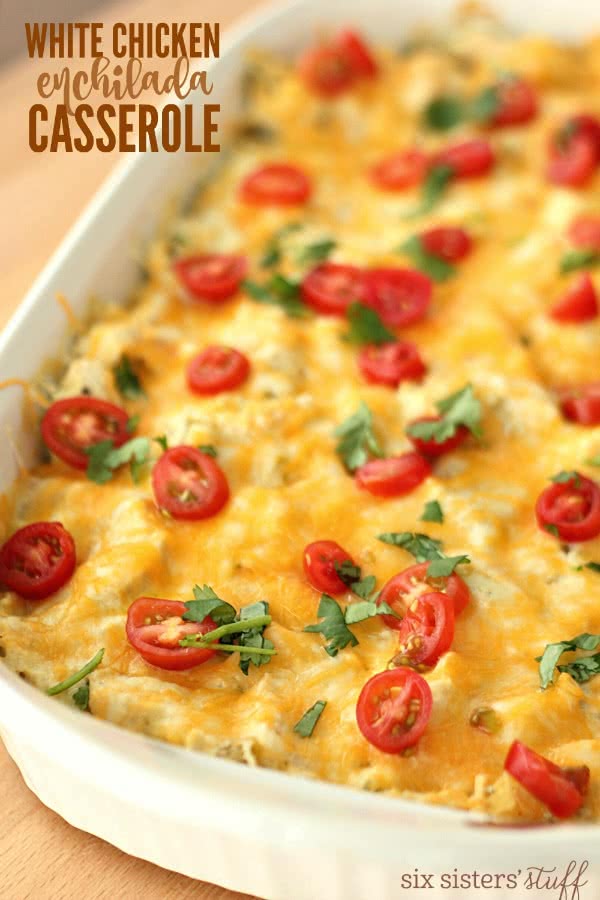 These spinach lasagna rolls from Savor and Savvy are loaded with sauce, spinach, and cheese! A perfect, easy meal when you're massively hungry from breastfeeding and taking care of a newborn!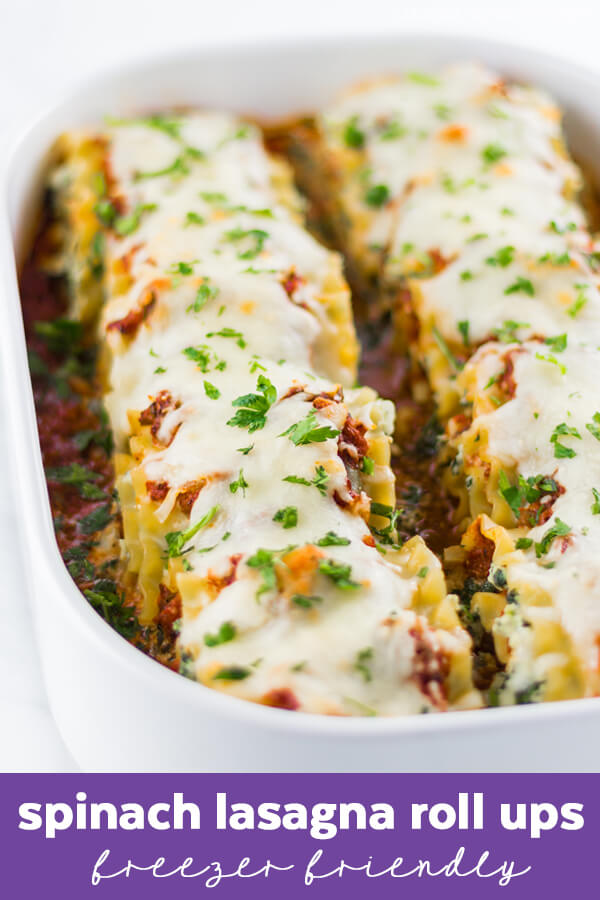 Happy Money Saver's teriyaki beef and broccoli recipe is a perfect substitute for those nights you're craving takeout! Full of protein and veggies, and better-for-you ingredients! Add a side of brown rice and you have a complete and delicious meal!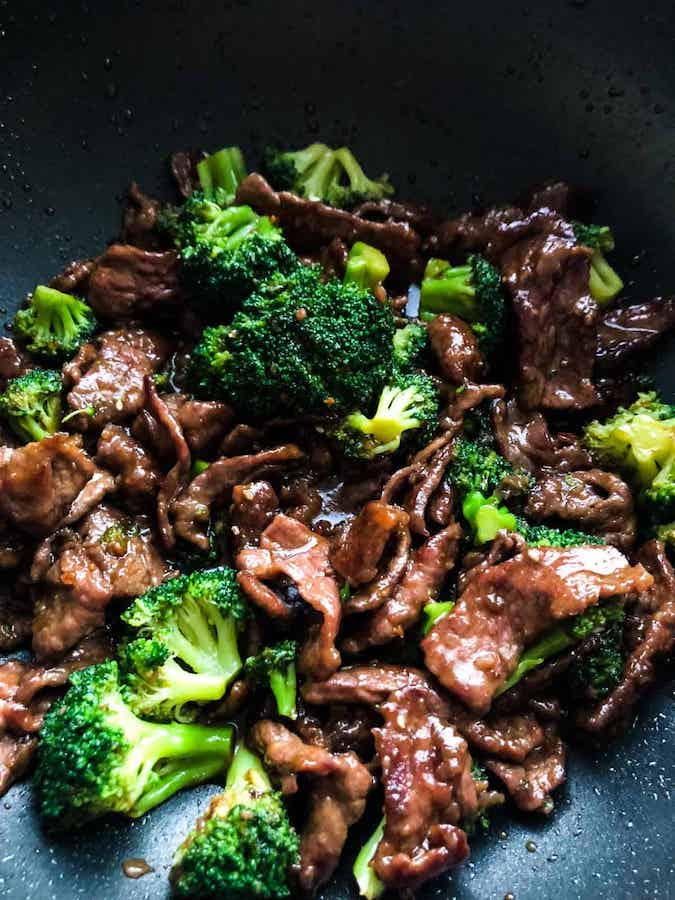 These black bean burgers are vegan and gluten free, so they're perfect for all diet types. They have a kick of spice for some added flavor. Grab the recipe from Hey Nutrition Lady.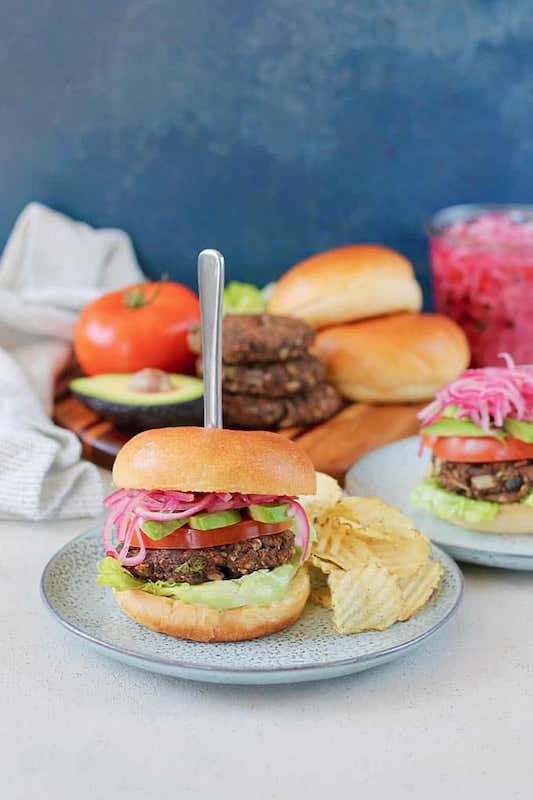 Chicken parmesan casserole is a hearty recipe, perfect for tired moms and dads who need a good home cooked meal. This recipe from Thriving Home Blog looks so tasty!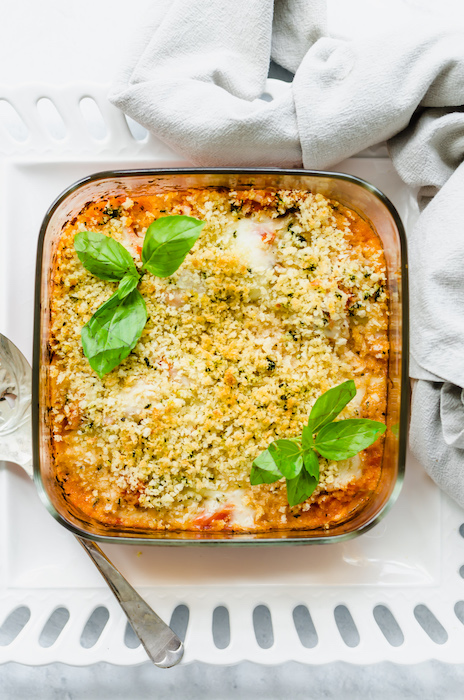 Grilled meat is one of the easiest things to prepare when you don't feel like cooking. It seems like my husband is always in the mood to grill so meal prepping these chicken marinades from Sweet Peas and Saffron in advance would really come in handy!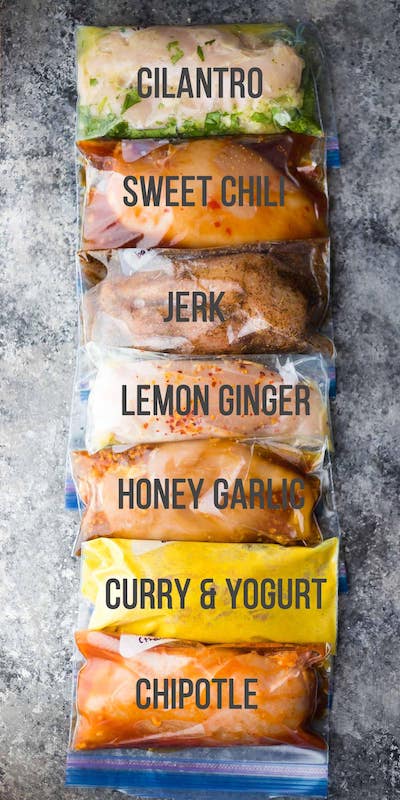 After having a baby and having postpartum hormones, sometimes a good comfort meal can really help. Enter these muffin tin meatloafs from Some the Wiser. Perfect for a yummy, quick dinner in a rush.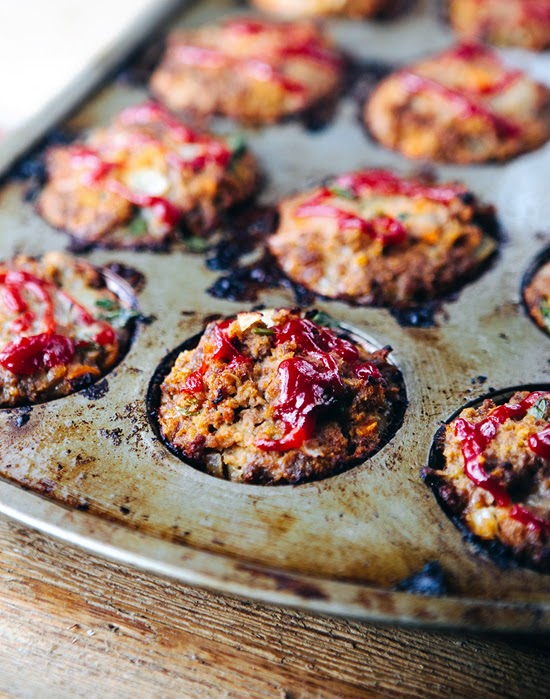 These cream cheese chicken taquitos from Isabel Eats look amazing! I am making these ASAP, even without needing to meal plan before baby!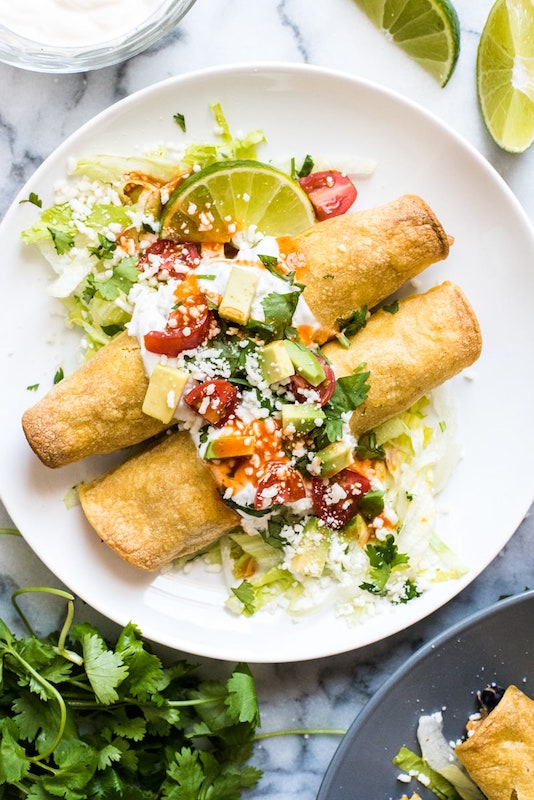 I loved Hamburger Helper as a kid and The Girl on the Bloor's version of beef stroganoff is a healthier, lighter recipe that looks so good!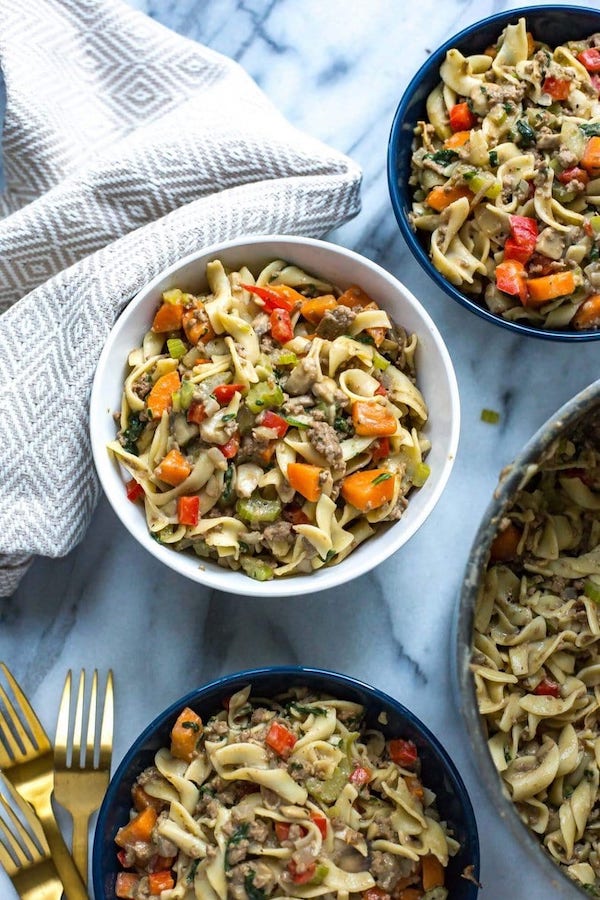 This tandori chicken from Pinch of Yum is so easy to make! No measuring cups, spoons, or fuss. Just a simple all-in-one-bagged meal that is delicious!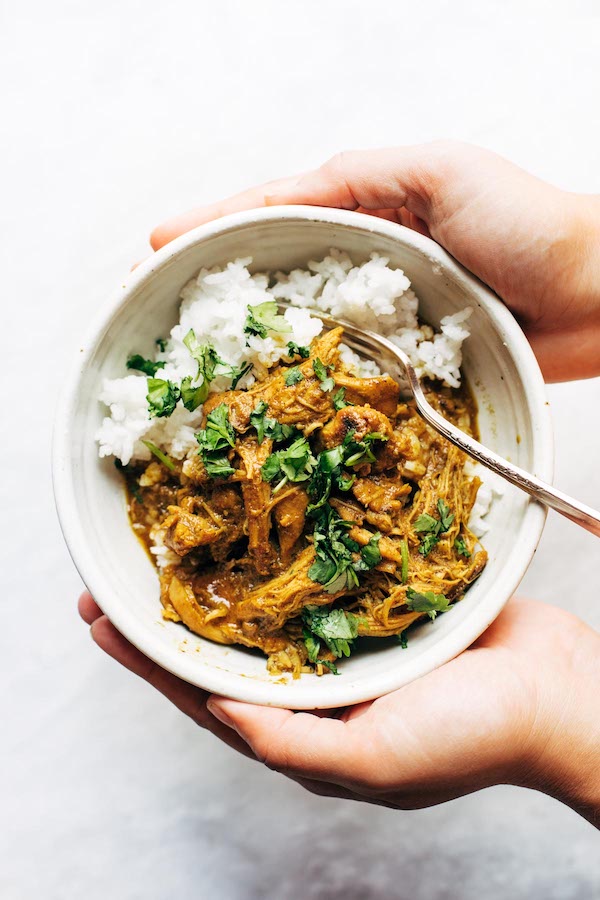 I love a good sweet potato and these buffalo chicken sweet potatoes add some yummy protein to make them a complete meal. See how The Creative Bite whipped these up.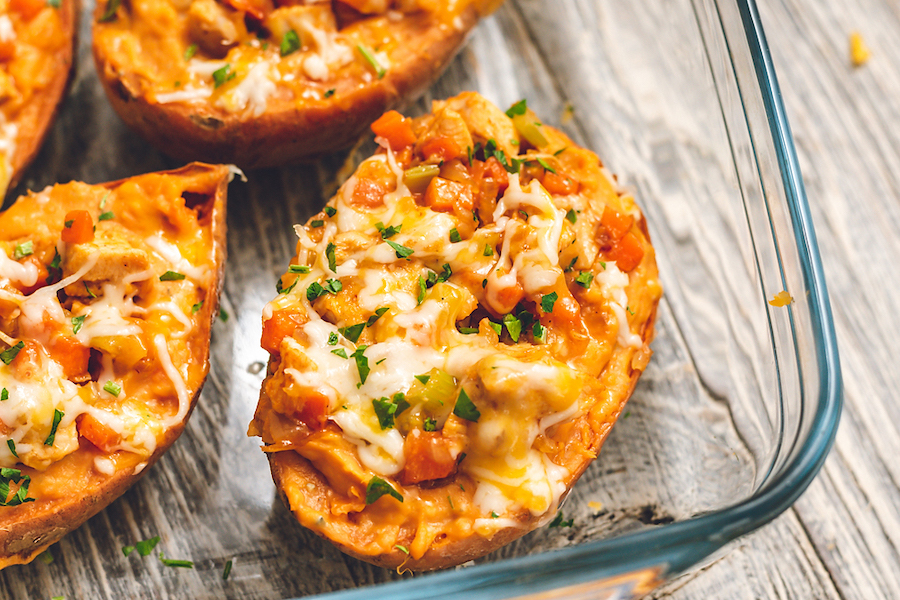 Stir fry has to be one of the easiest meals to prep and freeze before baby comes and this chicken stir fry recipe from Super Healthy for Kids looks so good! You can easily substitute the chicken for another meat if you want too!
Comfort food to feed a crowd! This baked ziti from Love and Lemons will provide plenty of leftovers as well! Her homemade tomato sauce looks so yummy!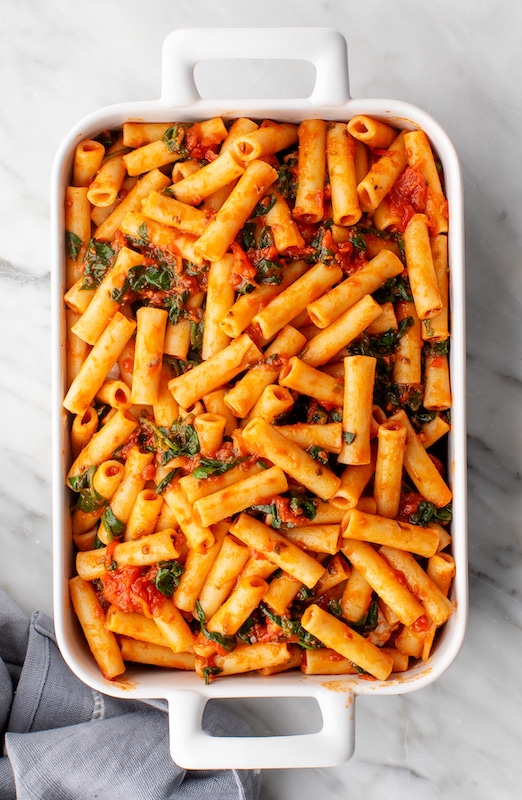 Hot Pockets were another go-to of mine as a kid and teen. Sally's Baking Addiction has some homemade ham and cheese pockets that are perfect when you need an easy, peasy meal.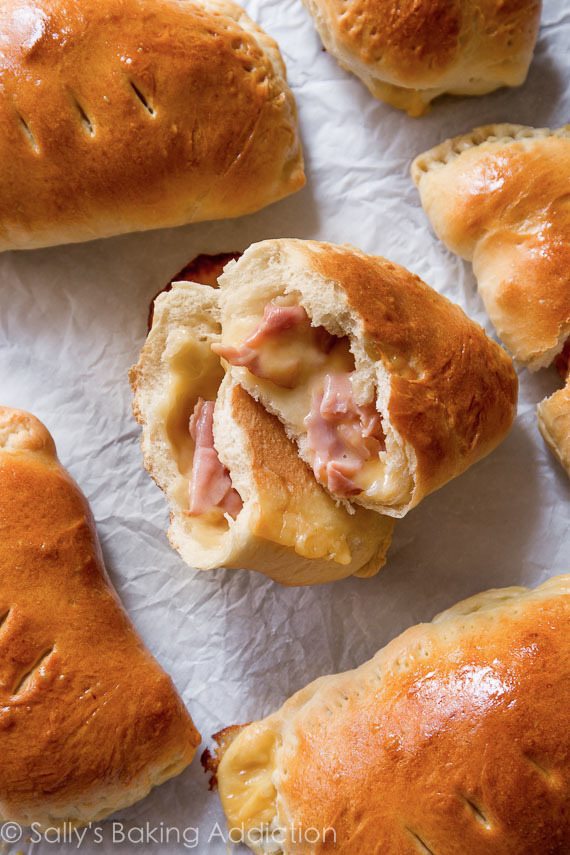 A hearty stuffed pepper soup from Skinnytaste is perfect for those cold winter evenings. This soup is full of goodies like ground beef to warm your belly, post baby!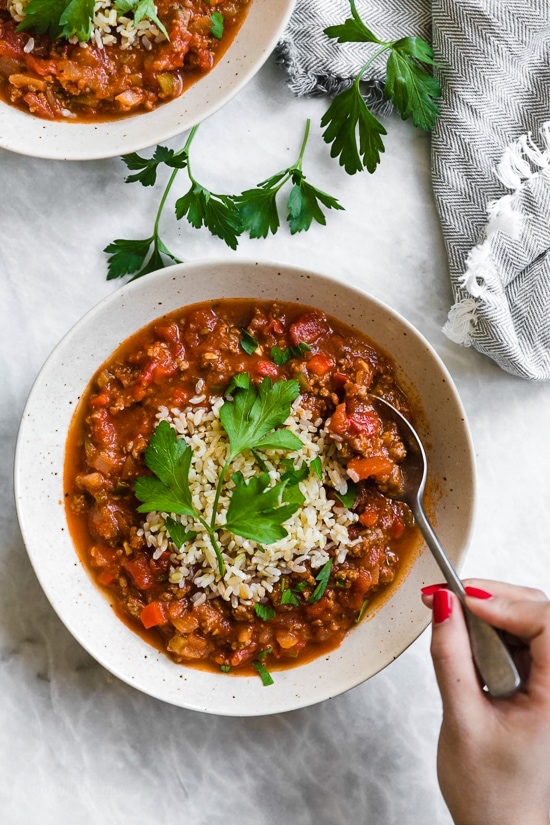 Prepping these swedish meatballs from The Recipe Rebel is a breeze with pre-made meatballs. Then, just use your slow cooker when you're ready to heat them up.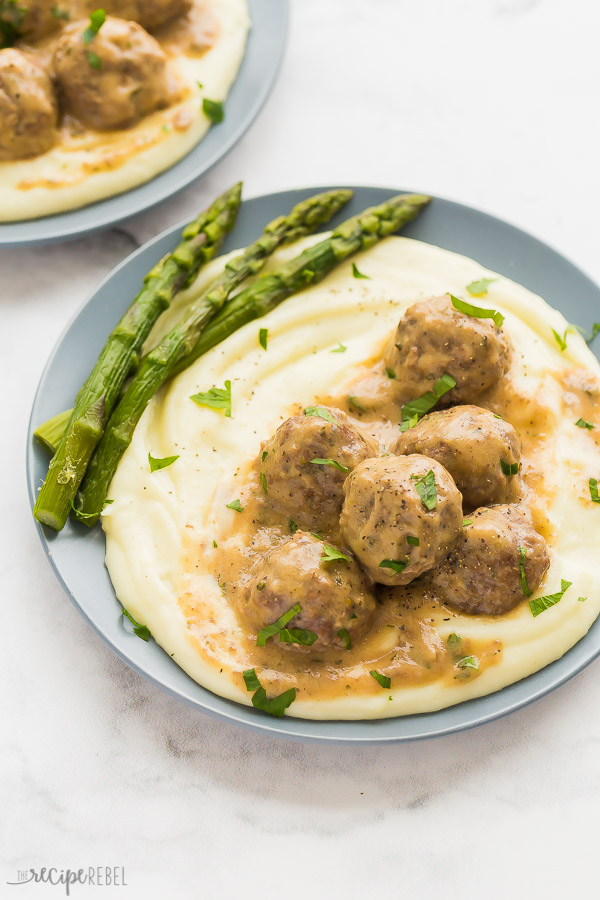 Frozen pizza is always an easy meal when you don't feel like cooking, but these homemade frozen pizzas from Recipe Tin Eats look even better! Her easy recipe costs less than $2 a pizza!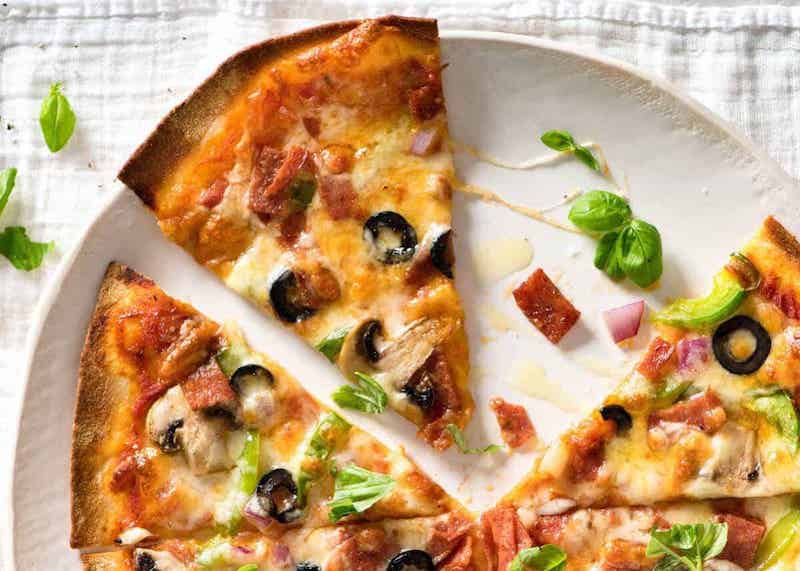 Sometimes, the simplest meals are the best ones! This roasted chicken and veggies dinner from I Hate Meal Prep is full of flavor and has all the nutrients you need.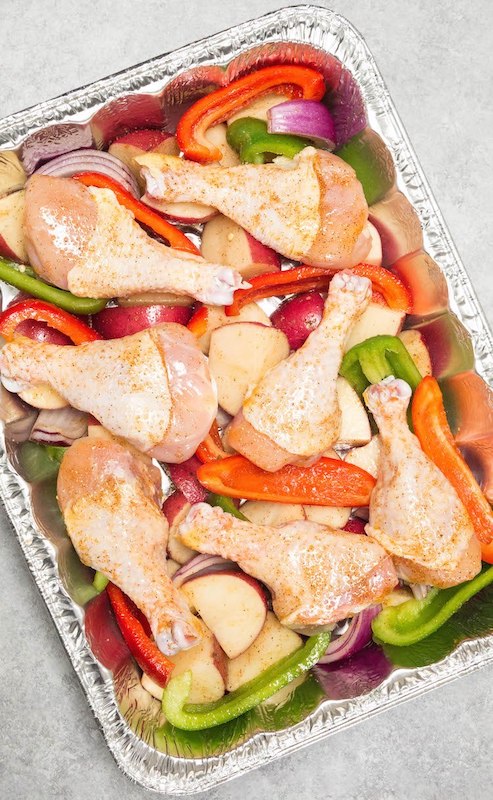 Turn these carrot and cauliflower fritters from Green Plate Club into a main dish with a side of mixed greens. This is a healthy meal to make before baby! All the instructions for freezing and reheating these are on the site.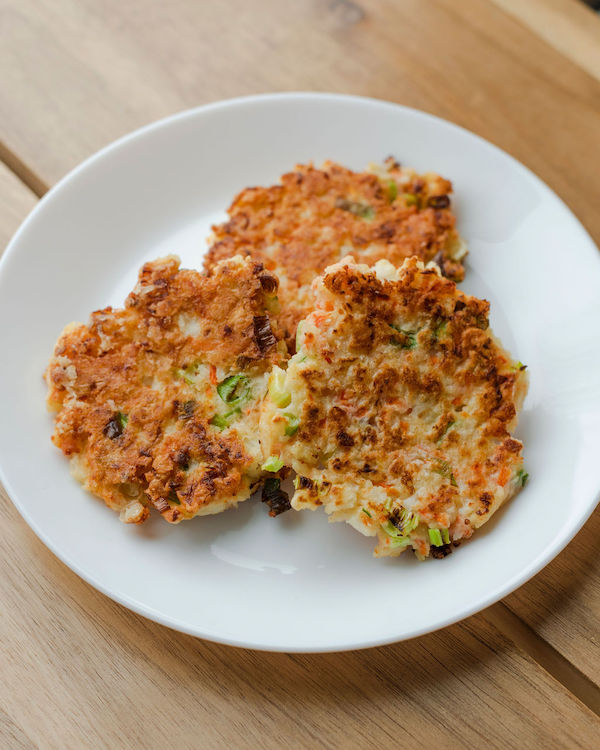 Turkey chili is a great way to fill up with an easy meal. Check out Dinner at the Zoo's recipe for a yummy and simple meal.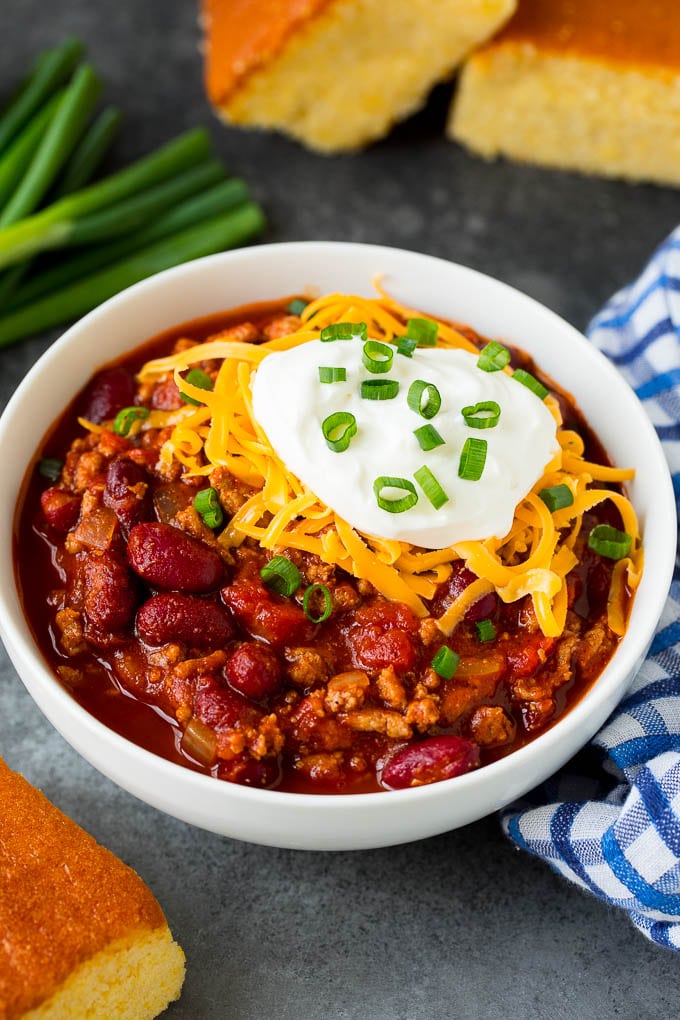 I love chicken pot pies and these mini chicken pot pies from Butter Your Biscuit look amazing! Smaller portions means you don't have to share!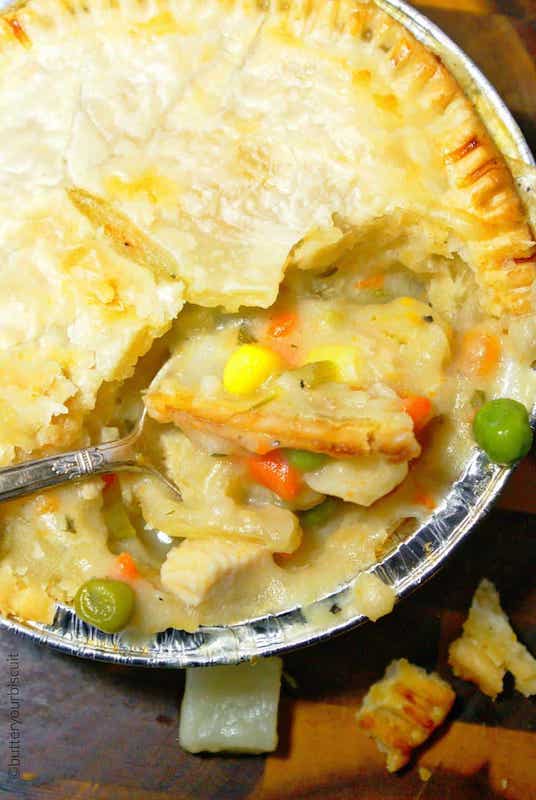 These freezer to crockpot chicken fajitas could not be more simple! A perfect weeknight meal to enjoy when your baby is napping. Grab the instructions from Humbled Homemaker.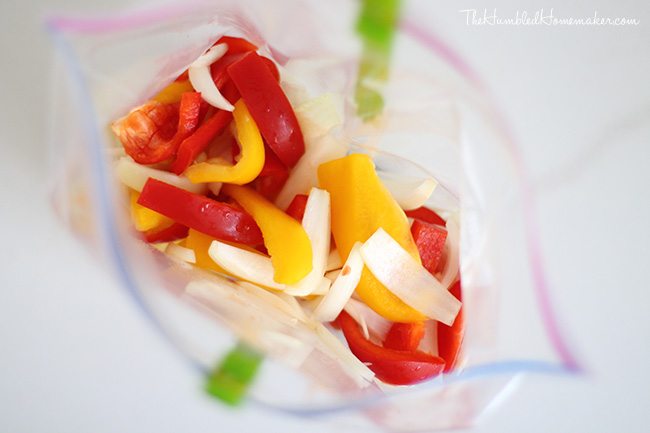 You can make several of these ham sliders for an easy meal after baby is born. Just heat up a few for a quick breakfast, lunch, or dinner! Get the recipe from Life in the Lofthouse.
You'll be so glad you made these feta and sweet potato enchiladas from Happy Veggie Kitchen once it's time to eat them! The combination of feta cheese and sweet potatoes looks amazing!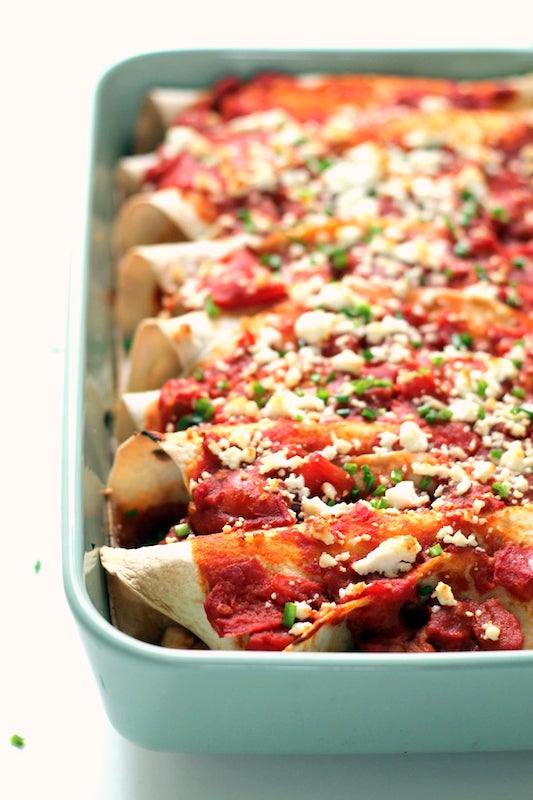 My favorite meals to make before baby are crockpot freezer meals. Little prep on both sides means an easy dinner for me. If you want something delicious and simple, look no further than this honey sesame chicken from Fabulessly Frugal.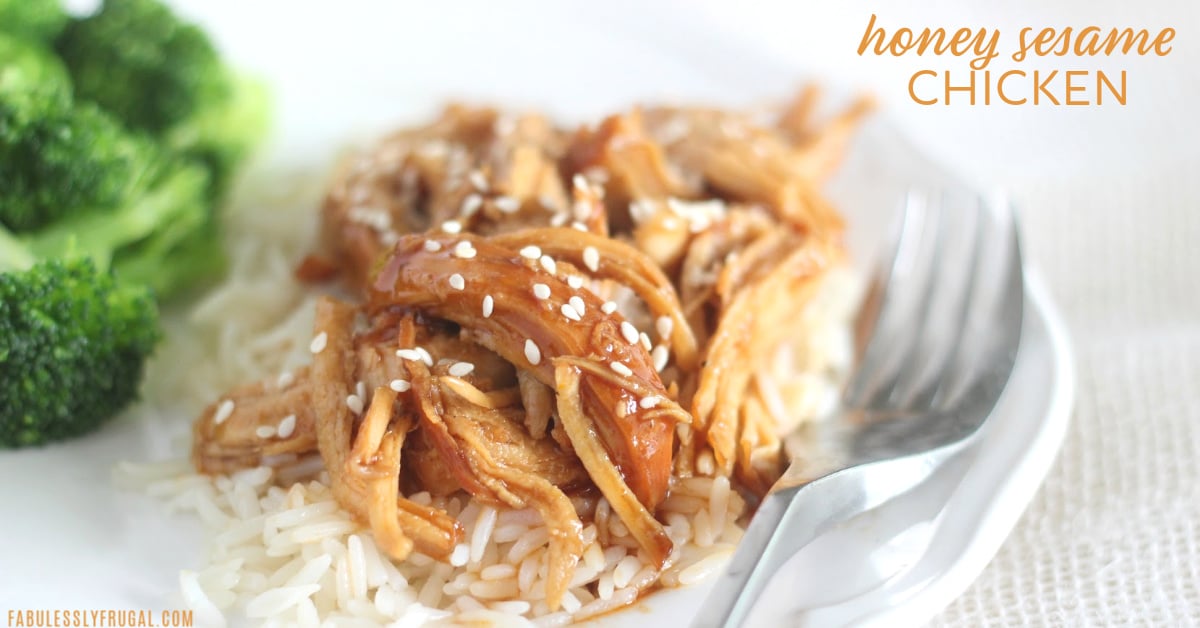 Get busy making these yummy freezer meals before you have your baby so you can enjoy eating them when your postpartum! I promise you will think it was such a great idea when you aren't having to cook every night!
Latest posts by Amy Motroni
(see all)