Looking for the best winter sleep sack to keep your baby warm and cozy? Here are 10 of the best winer sleep sacks for those cold winter nights.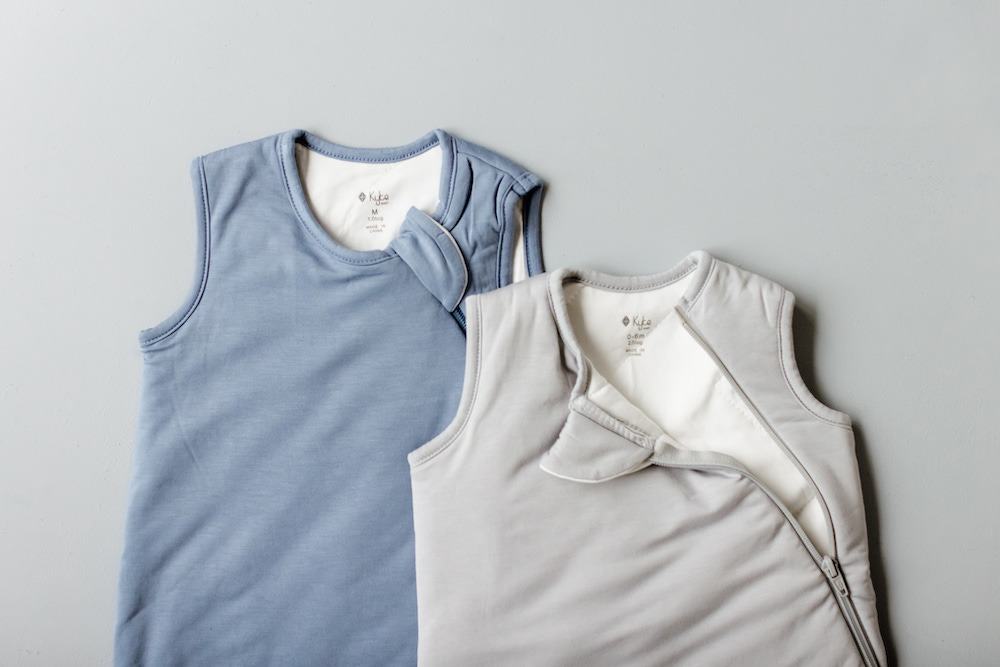 Once your baby has transitioned out of a swaddle, you might be wondering how to keep baby warm at night while they sleep, and how to do it safely without the help of a swaddle.
That's where sleep sacks come in.
Sleep sacks are wearable blankets that cover your baby's body and legs (and sometimes arms), while also providing some space for movement.
Sleep sacks are designed with growing babies in mind. They keep your baby's arms free to prop themselves up if needed and are safe to use even if your baby rolls over in their sleep.
During the winter, sleep sacks can be especially helpful for keeping your baby warm during those cold chilly nights.
Let's talk about how to pick out the best winter sleep sack.
Are Sleep Sacks Warm Enough for Winter?
The ideal sleeping temperature for a baby is between 68 to 72 degrees Fahrenheit. The first time I heard about that narrow temperature window, I remember thinking that it sounded like a very expensive winter heating bill.
Thankfully, there are ways to dress your baby for sleep in the winter to add some warmth. That way you don't have to rely solely on the thermostat.
Dressing your baby for sleep in a winter sleep sack is a great way to keep them warm during sleep. While a sleep sack isn't absolutely necessary, I do recommend it.
Not only will a winter sleep sack keep your baby warm, it's also a helpful sleep association to signal to your baby that it's time to sleep. Sleep sacks are a great addition to your baby's bedtime routine and nap routine.
Another great thing about sleep sacks is that they're a safe alternative to blankets. Babies can't sleep with a blanket until they reach 12 months old, according to the American Academy of Pediatrics.
Sleep sacks keep your baby covered and warm in their crib when they're too young to safely use loose blankets or bedding.
But even once your baby reaches toddlerhood, you might find sleep sacks to still be a more convenient option to bedding.
There are plenty of toddler sleep sacks on the market, and a high-TOG toddler winter sleep sack can do just as good a job of keeping your toddler warm as a blanket might.
What TOG Is Best For Babies in Winter?
When picking out a winter sleep sack, it's important to pay attention to the garment's TOG Rating.
A sleep sack's TOG (Thermal Overall Grade) rating measures the insulation rating of a garment's material. It lets you know how warm the fabric is on a scale of <1 to 3.5.
The higher the TOG rating, the warmer the fabric. That means for a winter sleep sack, you'll want to look for something in the higher TOG range.
It's not always possible to eyeball or touch a sleep sack's fabric and judge its warmth by how it looks or feels. Many textiles have differing levels of breathability and heat retention.
Because of that, TOG ratings help to standardize the warmth of baby garments. They also make it easier to control your little one's body temperature while they sleep.
When it comes to picking the right TOG rating for a winter sleep sack, first consider the temperature of your baby's room on a typical winter night.
Popular baby garment manufacturer Aiden + Anais has a super helpful TOG rating chart on their website to help you pick the best TOG based on room temperature.
If your baby's room is typically less than 68 degrees in winter, consider a sleep sack with a TOG rating of 2.5 or higher.
What Do Babies Sleep In During Winter?
How to dress your baby for sleep in the winter will depend largely on the temperature in their room.
Addressing a cold climate in a baby's room is as simple as adding layers and dressing them in warmer materials (higher TOG ratings).
Unlike us (or even toddlers), babies are not as adept at regulating their own body temperature. That's why the layers you dress them in for sleep make such a difference.
If you're not sure how many layers to dress your baby in for sleep, I like to use the "plus one" method. Simply think about what you plan to wear to bed, and then add an additional layer of clothing for your baby.
In cold climates, a pair of warm footie pajamas paired with a high TOG winter sleep sack should do the trick.
What is the Warmest Sleep Sack for Babies?
I found two sleep sacks that have a 3.5 TOG Rating and seem to be the warmest sleep sack for babies. They are the Love to Dream Extra Warm Baby Sleep Bag and the Lictin Sleeping Bag.
I love how the Love to Dream is dual-fabric to keep baby warm while preventing them from overheating.
Best Winter Sleep Sacks
I've done my research on some of the best warm winter sleep sacks out there. Many of these best sleep sacks have cult followings, and for good reason.
Here are some of the best winter sleep sacks to keep your baby warm and cozy:
The Kyte Baby sleep sacks are beloved by so many parents, and for good reason. Made from a super soft bamboo rayon material, these sleep sacks are soft to the touch and super cozy.
Kyte Baby makes their sleep sacks in three different TOG ratings, with a 2.5 TOG rating as the warmest. It's sure to keep your little one warm even on cold winter nights.
To make night time diaper changes easy, they designed the Kyte Baby with a double zipper that unzips from the bottom of the sleep sack.
They also have a sleep sack with leg holes at the bottom. That means you can continue using Kyte Baby sleep sacks even when your baby has learned to walk.
I love the Woolino sleep sacks. They are some of the best sleep sacks on the market because they can be used year-round, regardless of season.
Woolino sleep sacks are made from merino wool, which is both warm and breathable. The material helps regulate your baby's body temperature, regardless of how hot or cold it is in their room.
You don't have to worry about your baby overheating, thanks to the breathability of the Woolino's sleep sack material.
If you're looking for a winter sleep sack for a toddler between 12-18 months or 18-24 months, the Woolino is a fantastic option. Its universal sizing means it is designed to fit babies 2 months to 2 years old.
One design feature that is unique to the Woolino sleep sacks is the built-in seat belt slots, which make it easy to buckle your sleeping baby into their car seat. This feature makes car-to-crib transitions so much easier.
While the Woolino has a heftier price tag than some others on this list, it's worth the investment when you consider the money you'll save not having to size-up as baby grows. You can also use the code POSTPARTUMPARTY10 to save 10% on your order.
Baby in a Bag makes a baby sleeping bag that has a 2.5 TOG rating, making it a great option for winter nights.
This sleeping bag is designed to keep baby warm in temperatures as low as 58 degrees, thanks to its cotton inner lining and minky-soft polyester shell.
The Baby in a Bag comes in a range of sizes, all the way up to 3T.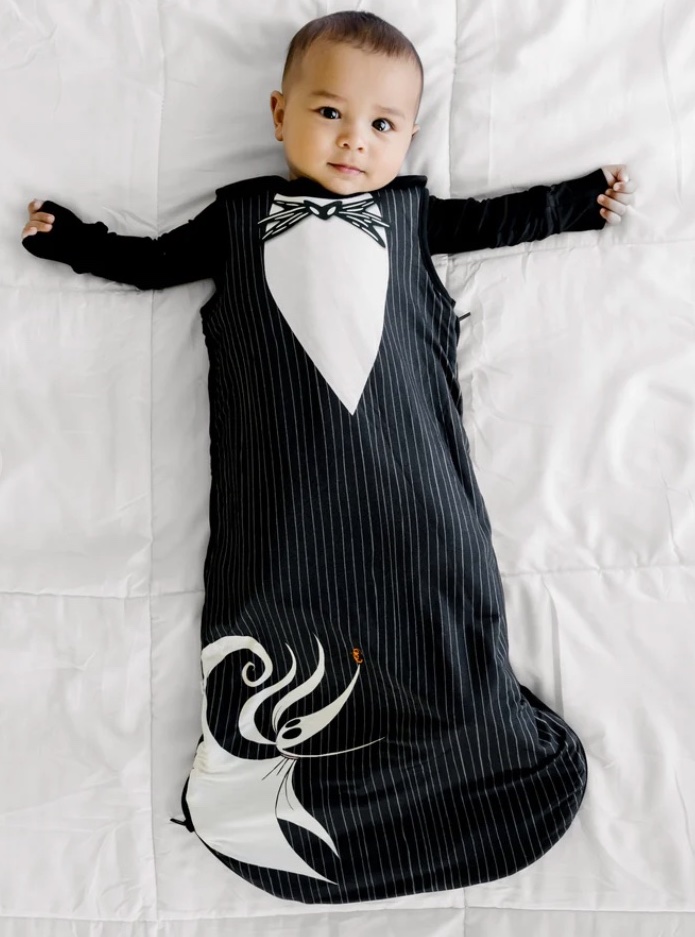 Similarly to the Kyte Baby, the Little Sleepy sleep sacks are made from an ultra-soft bamboo material that they call Lunaluxe™. It's meant to be soft and gentle against sensitive baby skin.
The Little Sleepies sleep sacks come in winter weights with a higher TOG and internal quilting, which are sure to keep your baby warm on winter nights.
These sleep sacks have adjustable shoulder straps and an extra long length to fit your baby over several months at a time. They also have sizes ranging up to 36 months, so you can use these sleep sacks well into toddlerhood.
One of the best things about Little Sleepies are the adorable prints they come in. Disney-lovers will be thrilled with the princess and Nightmare Before Christmas themes!
I used Halo sleep sacks with my daughter, and we loved them. I love how affordable they are, and they were also high-quality and long-lasting.
Halo makes a great wearable blanket out of fleece, which is a perfect option for cold winter weather. This one is 1.0 TOG and can be easily layered over pajamas to keep your baby warm.
They also have excellent options for prints, colors, and fabric materials (in case you need summer sleep sacks too). They have sizes from newborn all the way to extra-large, which fits a 2 year old up to 40" long.
The Baby Deedee Sleep Nest is another great option for a winter sleep sack. It comes in a variety of materials ranging from fleece, cotton, and even a luxurious sherpa.
The Baby Deedee comes in a winter weight (2.5 TOG) with quilted duvet material for an added layer of warmth.
This sleep sack has button straps at the shoulder, making it easy to get baby in and out. You can use either the top shoulder straps or the double-sized zipper along the front.
This winter sleep sack with sleeves has a unique design to keep your baby warm, without overheating. The thicker fabric on the chest and bottom acts like a wearable blanket to keep baby warm, while the fabric on the sleeves and upper chest is breathable.
With a 3.5 TOG Rating, this is the warmest sleep sack on our list.
The Gunamuna wearable blanket is made of bamboo rayon and mimics the warmth of a down comforter. It's unique diaper zipper keeps baby warm, even if you need to do a middle of the night diaper change. The top shoulder straps also make changing in and out of this a breeze.
With a 3.5 TOG rating and removable long sleeves, this Lictin sleeping bag is another incredibly warm sleep sack for winter. This one would be good if you're taking baby camping or are hanging outside when it's especially chilly.
Just make sure baby doesn't get too hot in this if the inside temperature is warm enough. You can look for the signs that baby is too hot while sleeping.
If you're looking for a winter sleep sack with sleeves, look no further than the Zipadee-Zip!
The Zipadee-Zip sleep sacks have a unique starfish-like design, keeping your baby's arms and legs fully enclosed while allowing some space for movement.
It's a great choice for a winter sleep sack if you're worried about baby's arms and hands getting too chilly, because they remained covered. And while it's not the warmest sleep sack on this list, it can be easily layered over warmer base-layers.
This is also a great transition swaddle for when you're transitioning your baby out of a swaddle. It provides the fully encompassing feeling of a swaddle while allowing movement in your baby's arms in case they roll over.
Do you have a favorite winter sleep sack that's not on this list? Comment below to let me know!
Latest posts by Amy Motroni
(see all)