Announcing your pregnancy this Spring or Easter? Get inspiration from these gorgeous pregnancy announcements. They're full of beautiful blooms, bumps, and bunnies!
Spring is full of new growth! From flowers and trees to babies and bumps! Spring has Easter and Mother's Day, so there's plenty to celebrate! If you're ready to announce your pregnancy this Spring, here are some adorable pregnancy announcements that are Spring or Easter themed.
Spring Pregnancy Announcements
If April showers bring May flowers, then Spring bumps bring Fall babies. The beauty of Spring lends itself for beautiful blooms, pretty lighting, and adorable pregnancy announcements!
See how these couples and photographers used the beauty of Spring to capture their big news.
These gorgeous magnolia trees matched up with pink and blue balloons make for an adorable Spring pregnancy announcement. Click through to see the entire shoot from Jacqueline M Photography.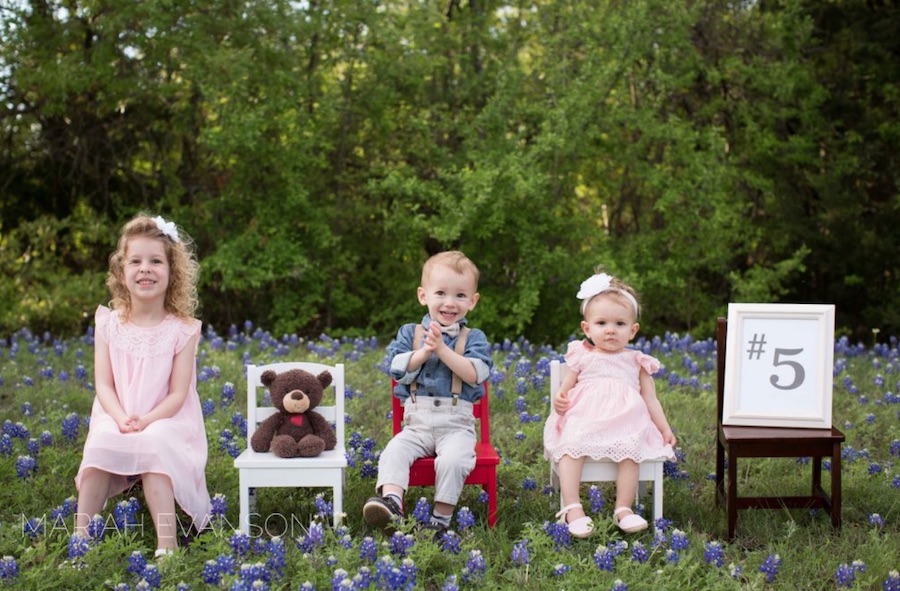 Mariah Evanson photography has the prettiest bluebonnets background for this sibling pregnancy announcement. The chairs in the flower field are adorable.
I love all the photos in this Spring photoshoot from Kylee Ann, but the couple's bench photos are especially unique and adorable. The mama to be is absolutely stunning!
This family of five let baby brother reveal the news of his surprise brother and the reactions are priceless. Click through to see how sweet big sister's response is!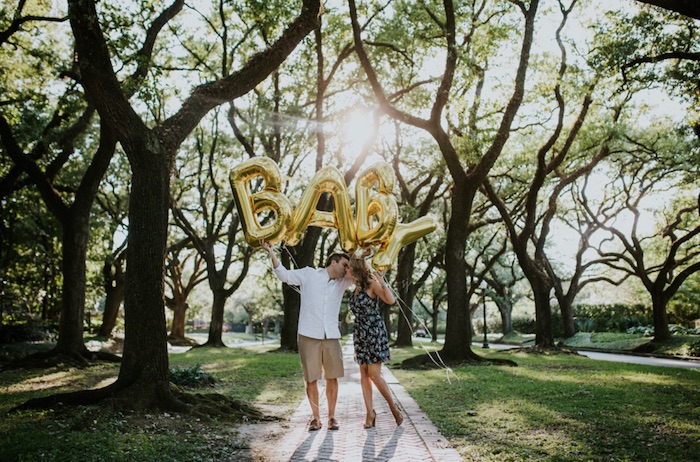 A Spring photoshoot complete with giant baby balloons make for some magical photos. I'm sure this made for an interesting shoot, but the photos from Stephanie Jones are worth it!
Mother's Day is in the heart of Spring, so a Mother's Day announcement is a great way to announce becoming a mom! The Miller Affect paired their new mom and dad hats with the cutest baby moccasins to announce the news!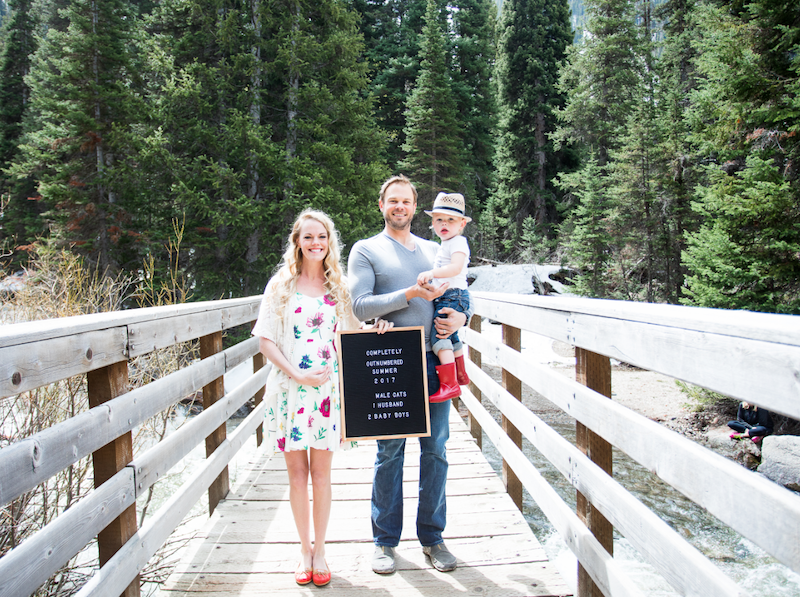 A new season calls for double the celebration when you're expecting twins! This pretty bridge photoshoot from Liz Dean is so much fun!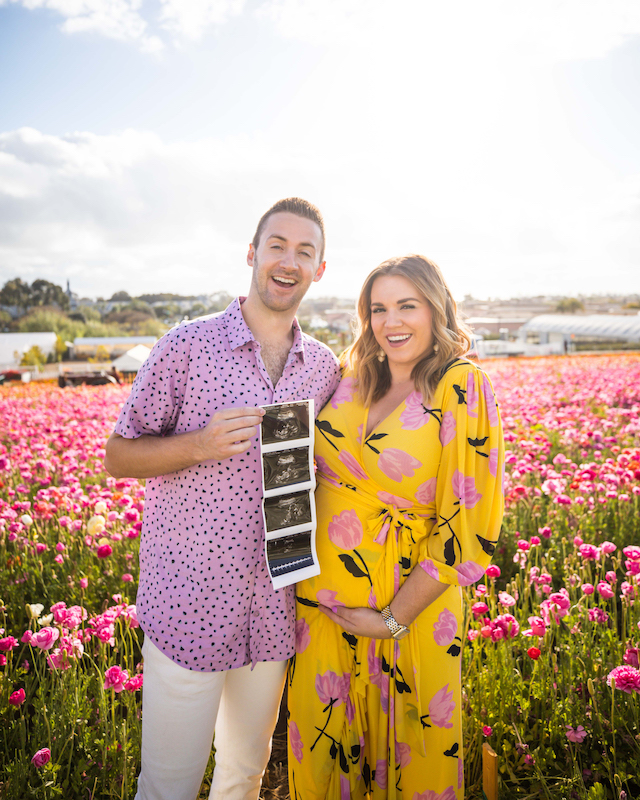 Give me all the bright color flowers in the Spring! I love the beautiful blooms in these photos from Sassy Red Lipstick. Everything about this photoshoot is gorgeous!
Easter Pregnancy Announcements
There's a whole lot of eggs-citement announcing your pregnancy on Easter Day! After all, it's a holiday full of celebrating LIFE! Plus, there are just way too many fun phrases that you can make with the word egg! Click through to see these eggs-cellent Easter pregnancy announcements. (See, I can't help myself!)
Let the egg-cited brothers (or sisters) make the announcement with this fun chalkboard sign. Just print the sign and put it in a frame to make your announcement. This photo is eggstra-special!
This cute announcement includes the whole family! Mom and dad-to-be, big sissy, and even their little dog! This is a friend I've known since middle school who announced her pregnancy last Spring!
A little lamb is coming! I love this take on Easter compared to all the bunnies out there! This is such a sweet Easter pregnancy announcement from Anna Filly.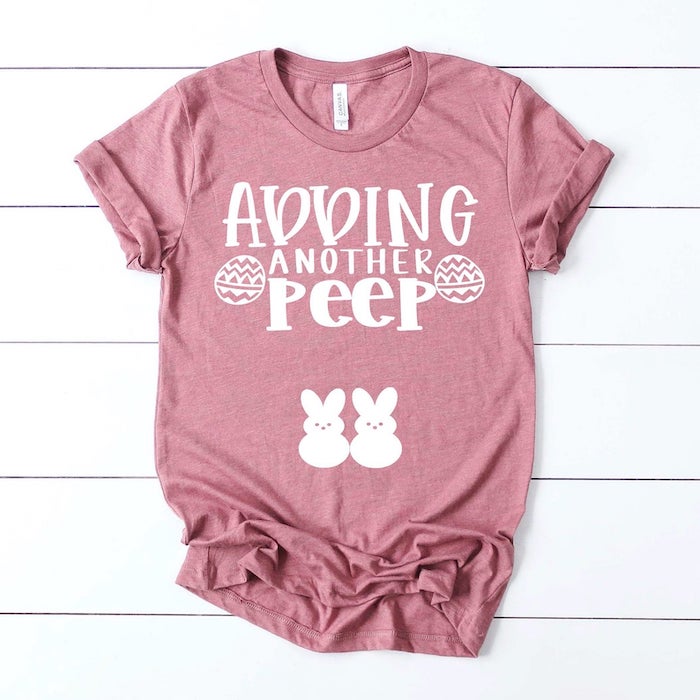 Wear this adding another peep shirt to share the news this Easter! This is super cute for the mom to be.
Big brother got a special surprise in his Easter basket! Some bunny is egg-cited to meet his new little sibling! This photo making the big brother pregnancy announcement from Stephanie is so cute!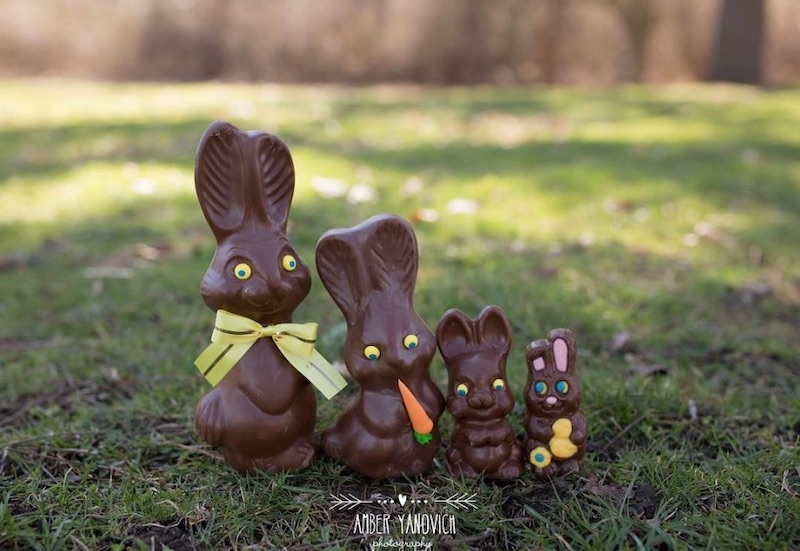 It just isn't Easter without a little chocolate bunny in your basket! Look how cute and original this Easter pregnancy announcement is from amberyanovichphotography.
Looks like the little bunny brought a special treat for this couple this Easter! This Easter pregnancy announcement from Stephanie is too cute!
Let your little one spill the jelly beans about big brother or big sister by wearing this adorable shirt. It's perfect for a little photo session complete with a mini basket.
Let the new dad wear this egg hunt champion shirt to the Easter festivities to let friends and family know mom is expecting! Egg hunt champion indeed!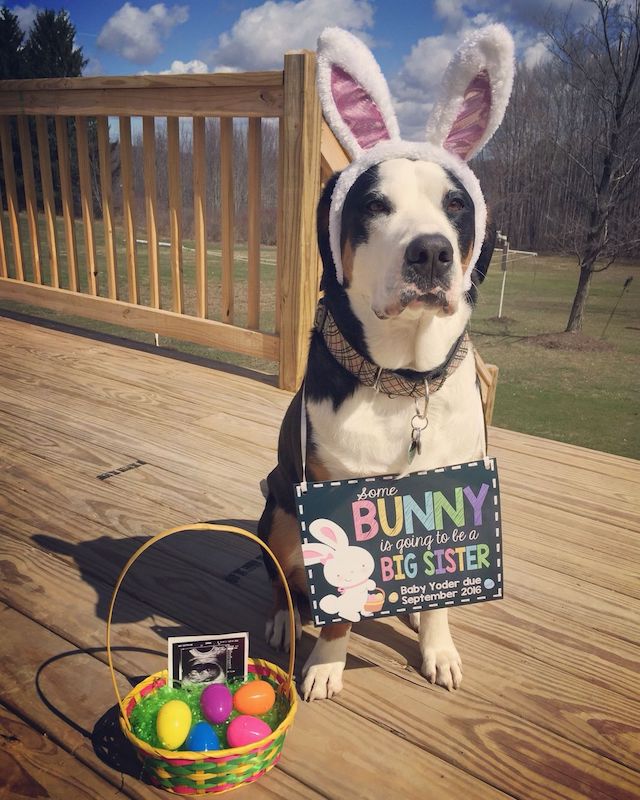 Your furry friend and baby's best friend can announce your Easter pregnancy with a cute basket, bunny ears, and an Easter sign. Baby's best friend looks thrilled at the photo opp!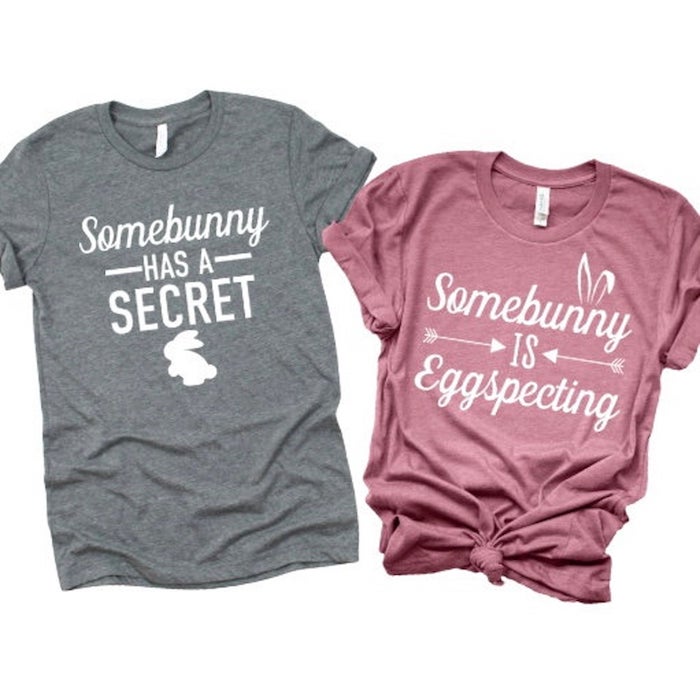 Wear these adorable shirts on Easter day with your spouse to announce the news! Some bunny is eggs-pecting and Some bunny has a secret this Easter!
Have fun announcing your pregnancy this Spring or Easter!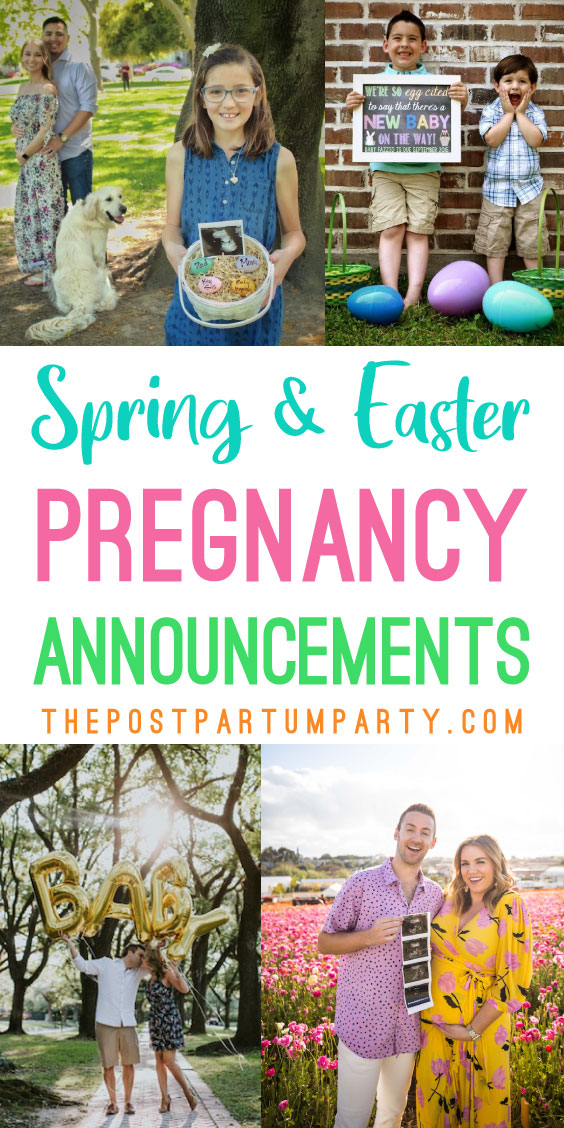 Latest posts by Amy Motroni
(see all)