Hosting a coed baby shower? Add some fun and laughs to your party with these hilarious coed baby shower games! Perfect for guys and girls to enjoy the baby shower together!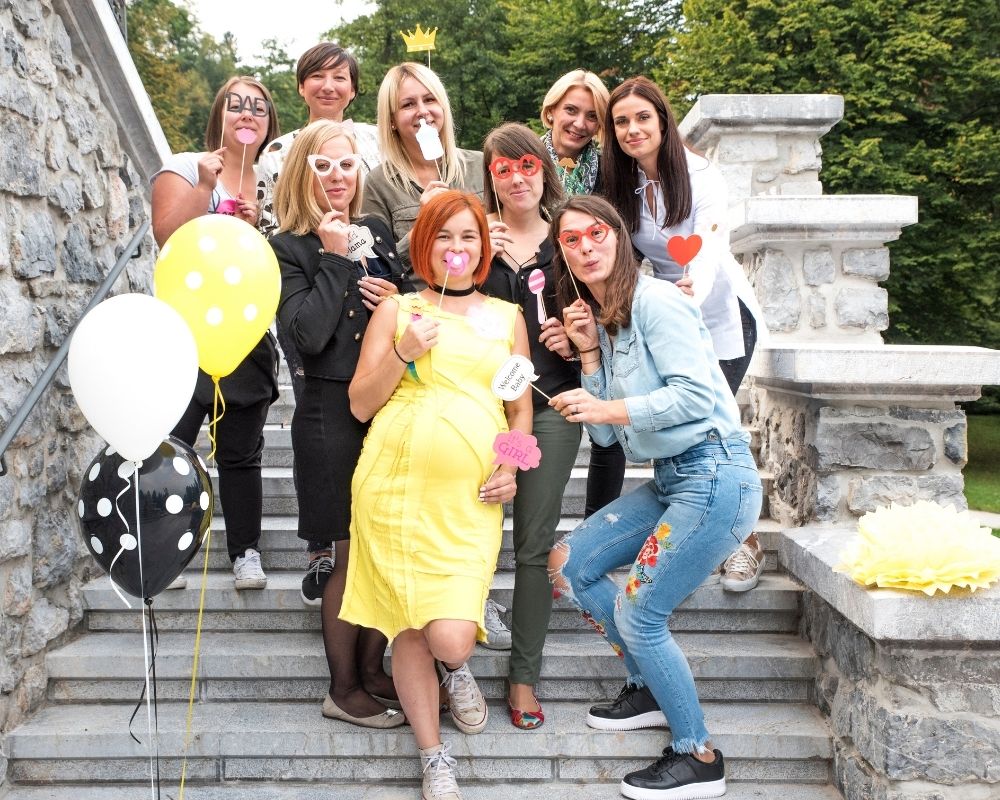 The majority of the baby showers I've been to have been all female, but who says women get to have all the fun?
If you're hosting a coed baby shower, then get everyone mingling and laughing with some good old fashioned baby shower games!
These hilarious baby shower games for men are perfect for a coed shower and will have the men and woman at your baby shower cracking up!
Coed Baby Shower Games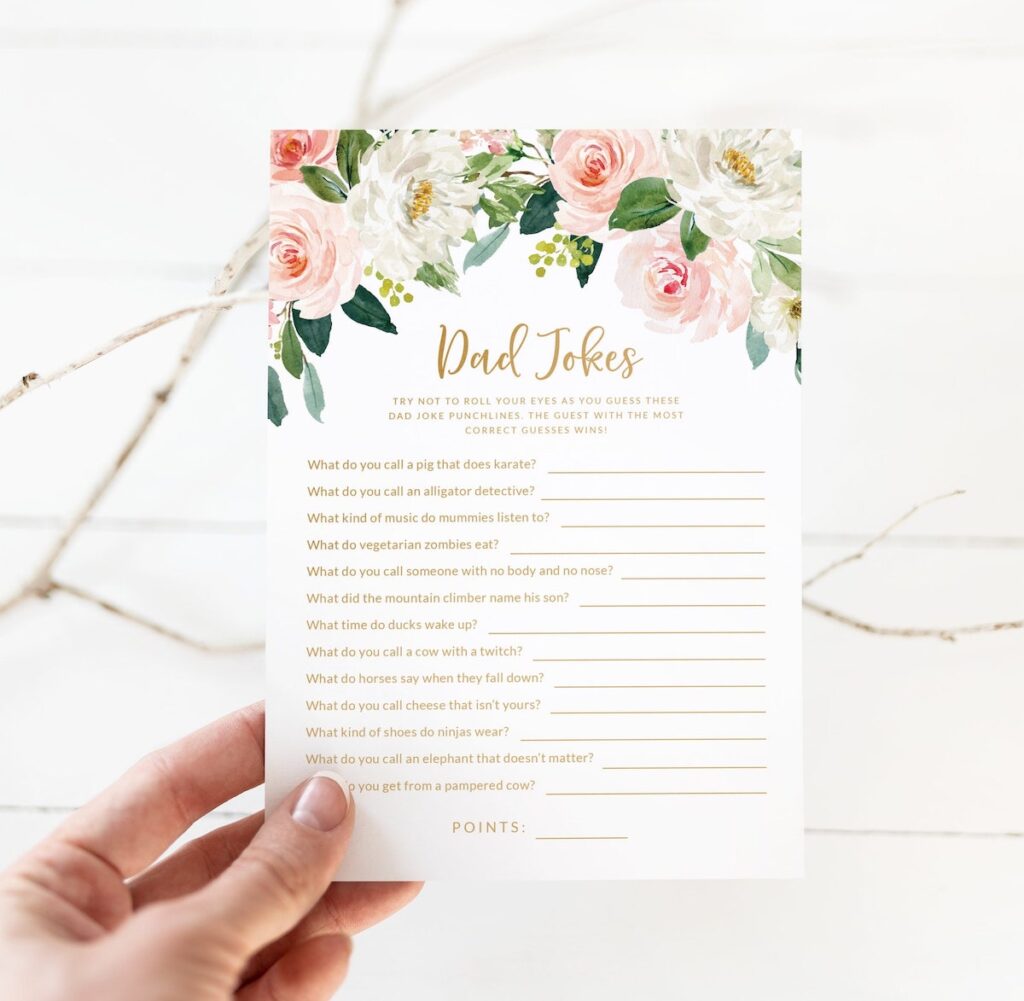 Dad jokes are a rite of passage for new fathers! See if you can guess the punchline of these various dad jokes with this game from Little Creek Creative. Now the dad-to-be will have plenty of dad jokes in the palm of his hand!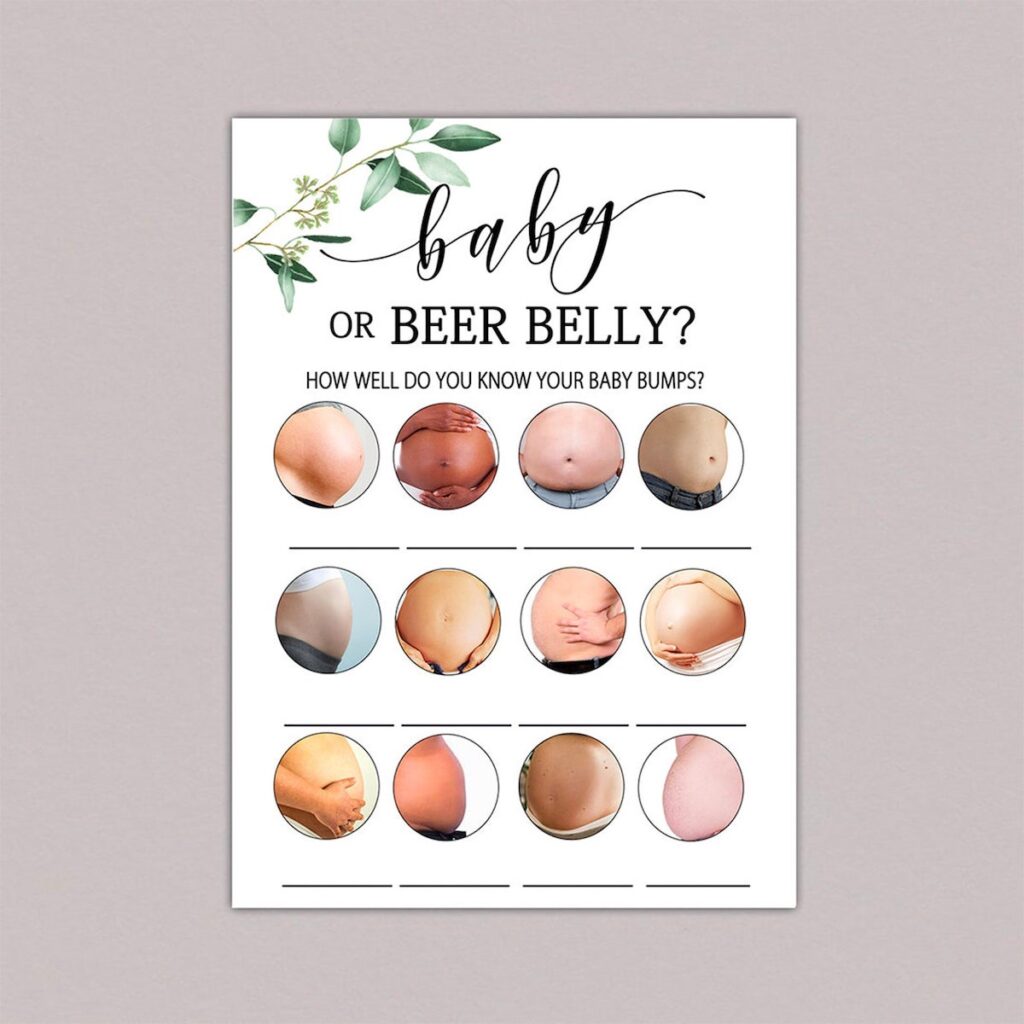 Think you can spot a baby bump over a beer bump? This coed baby shower game from Damla Digital is full of bumps! See if you can guess which ones are a baby belly and which ones are just a beer belly.
Moms and dads will get plenty of practice pushing a stroller once baby arrives, so why not start that practice now? Set up a baby stroller race where guests race their stroller to see who can get baby to their destination the quickest.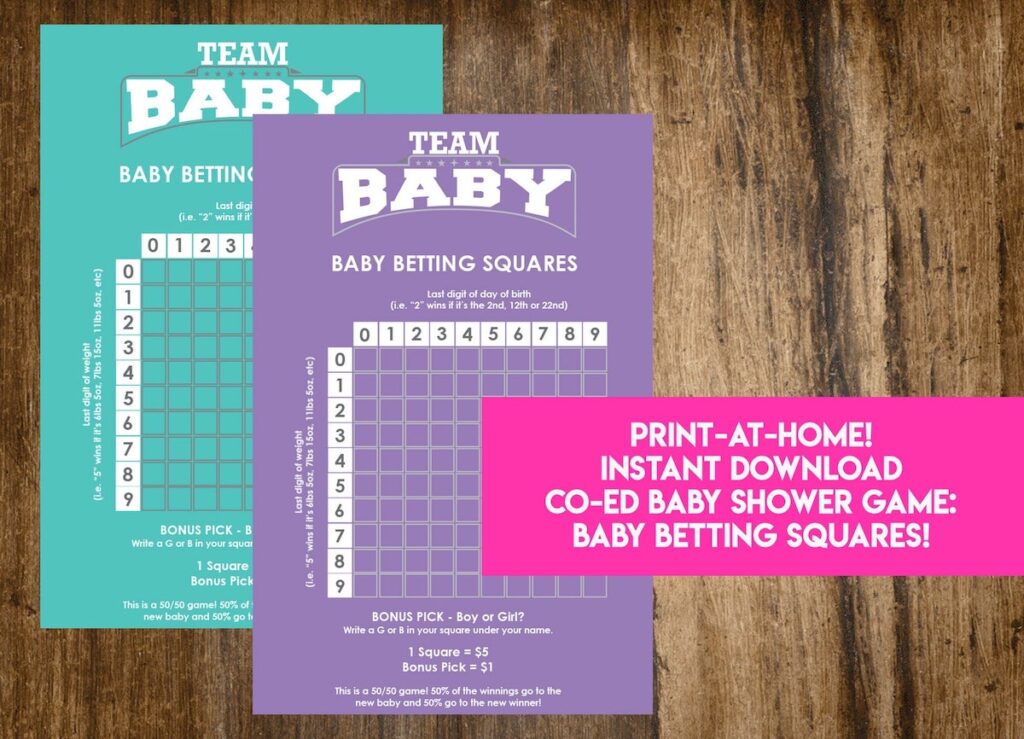 Betting square games are pretty popular at annual sporting events like the Super Bowl. This Baby Betting Squares game from Castle Hat Creative is the perfect way to get dads involved at a coed baby shower. Pass these out to guests as the parents-to-be open their gifts or during meal time.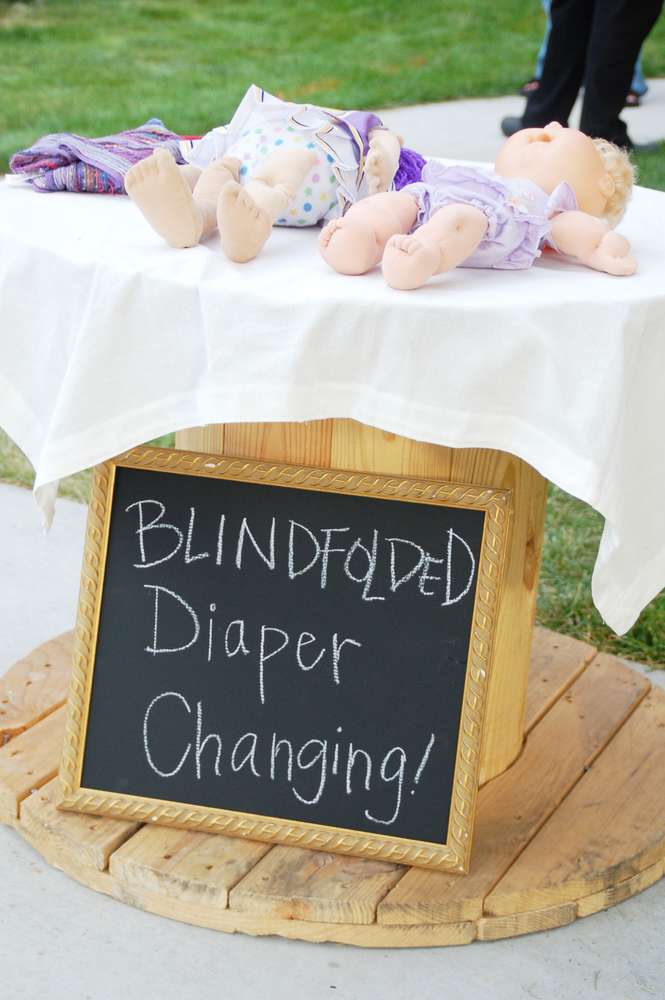 See who can change a diaper the fastest when blindfolded in this blindfolded diaper changing race game from Do It and How. Make this a team game if you have a larger party and turn it into a relay.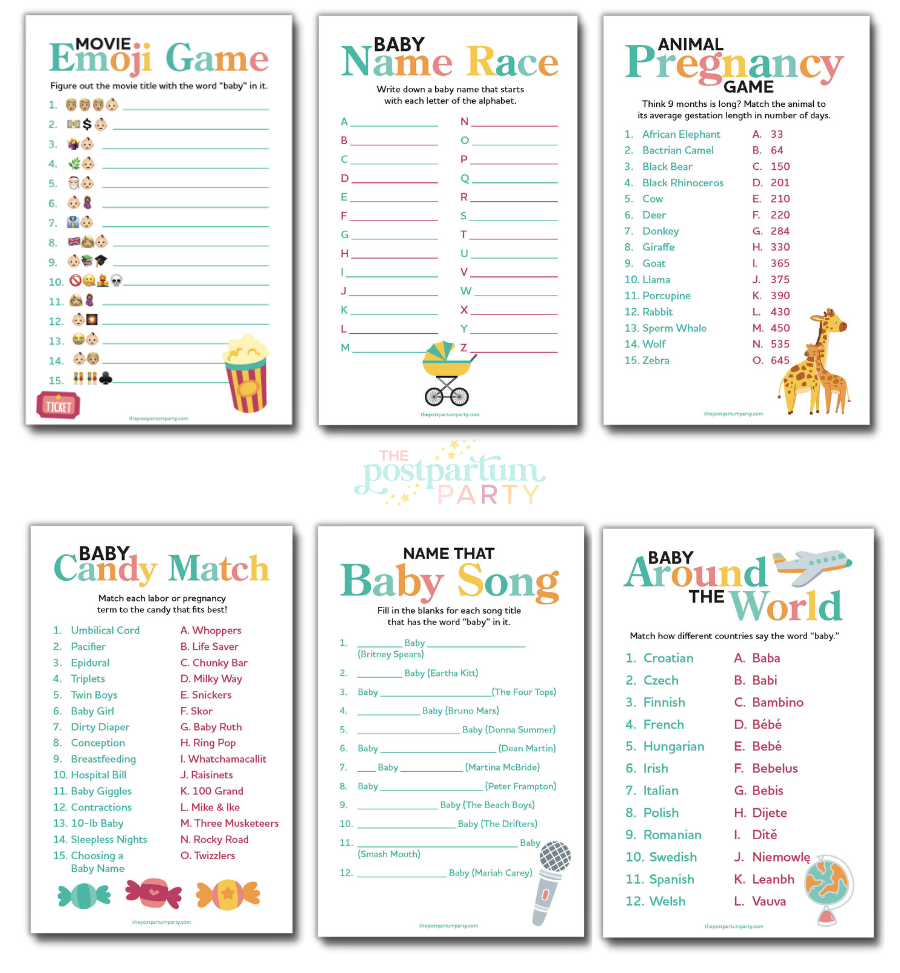 Get 6 printable easy baby shower games to play at your next baby shower. These games are a lot of fun and an easy way to entertain guests and celebrate the new mom! Click here to get the baby shower games bundle.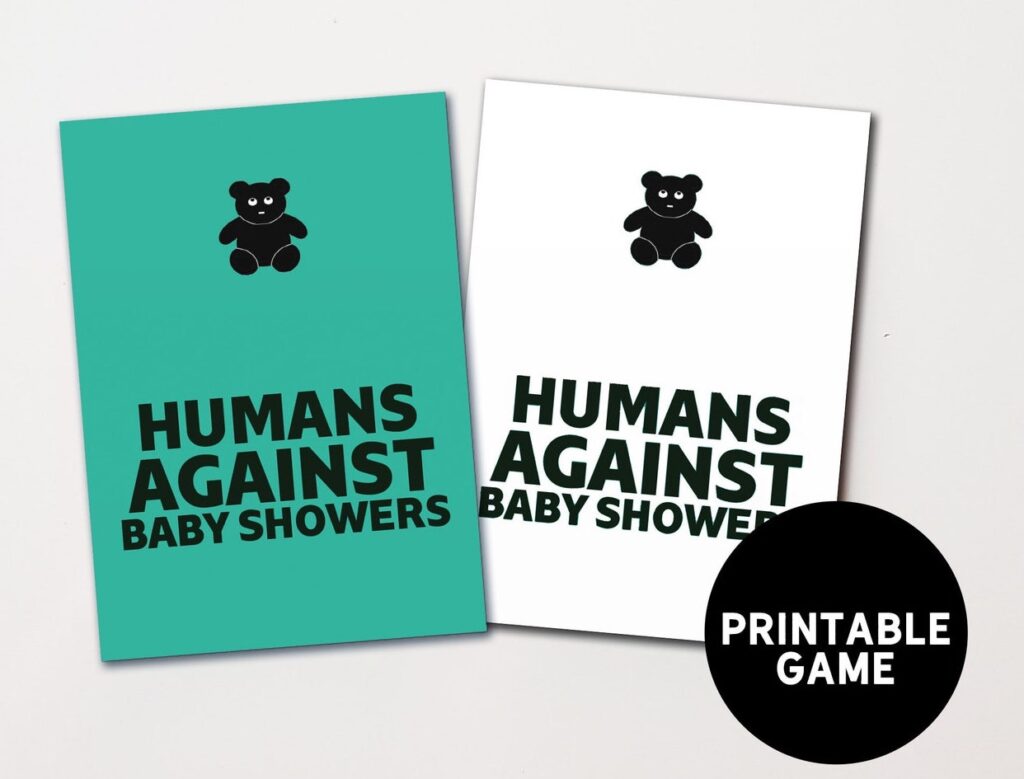 Some men may be anti-baby shower, but this game could change all that! If you like Cards Against Humanity, then you'll love this game. This hilarious game from Print Out Baby Shower is definitely on the side of inappropriate baby shower games, but will have guests laughing out loud!
You can play this game a couple different ways. One is to put the ice cube in each person's drink and see whose melts the quickest. The other way is to have guests use their body to melt the ice. The person whose water breaks first wins!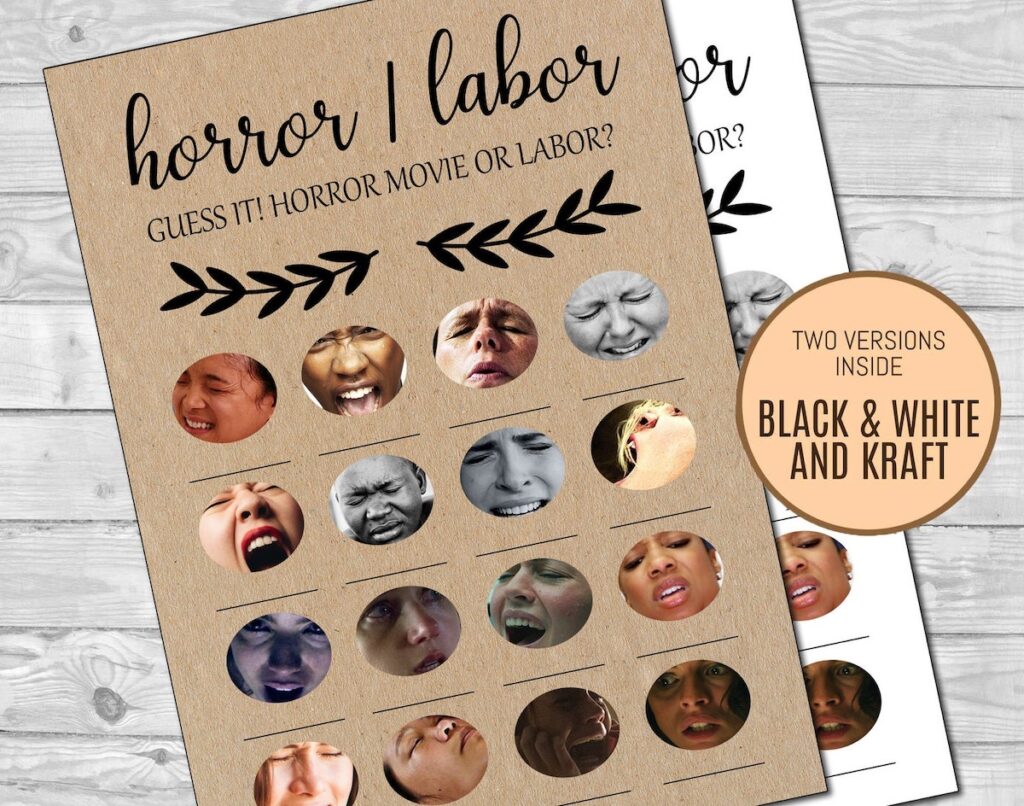 Think you know a woman in labor versus a woman in a horror movie? This game from Mimis Printables is one of the easiest and funniest printable baby shower games you can play! Perfect for men and ladies!
looking for some fun drinking baby shower games for your next co-ed baby shower? Have a baby bottle drink off! Get all the details on how to play this game from Party Game Ideas. And don't forget the baby shower game prizes!
Scratch off this baby's head to find the baby mama! This is a fun and easy game to play at a coed baby shower and will have guests scratching and searching for the baby mama!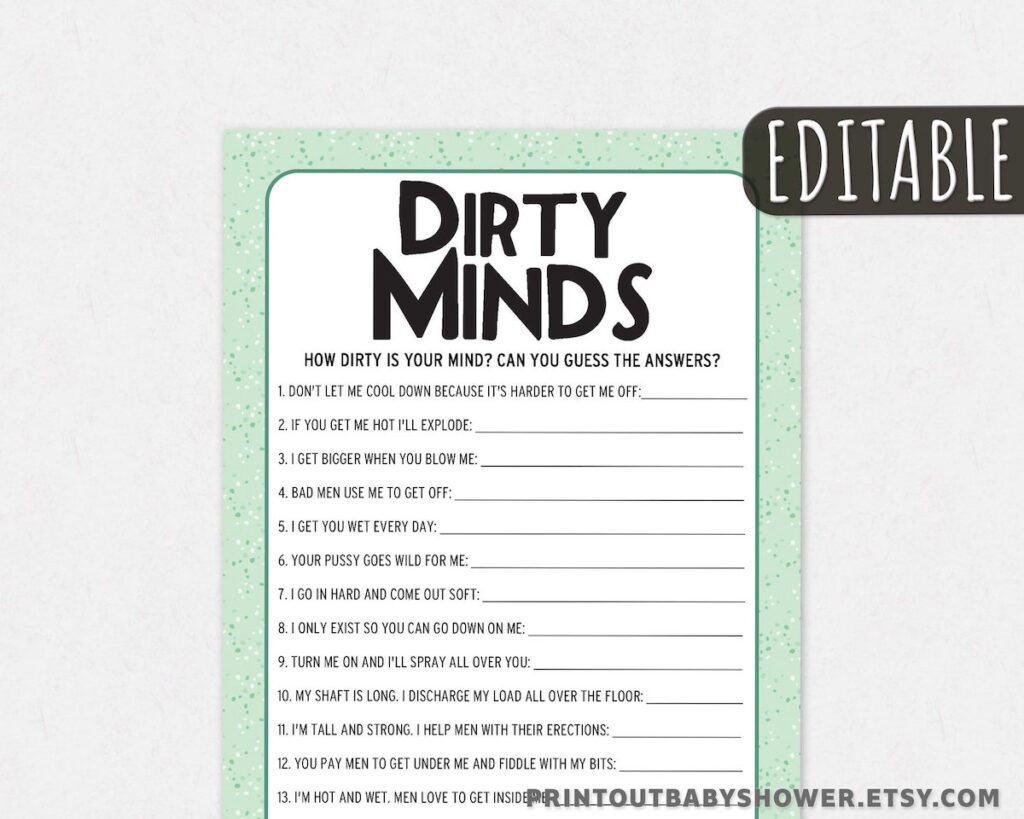 This Dirty Minds game from Print Out Baby Shower is fun for the whole group. Men and woman will enjoy tapping into their dirty minds to try and solve the riddles from this game. Hey, get your mind out of the gutter!
A simple game of bowling is a great activity to get everyone up and moving at your coed baby shower. Line up baby bottles and use a medium-sized ball to try and knock them all down. Play men versus woman if you want to create a battle of the sexes baby shower game.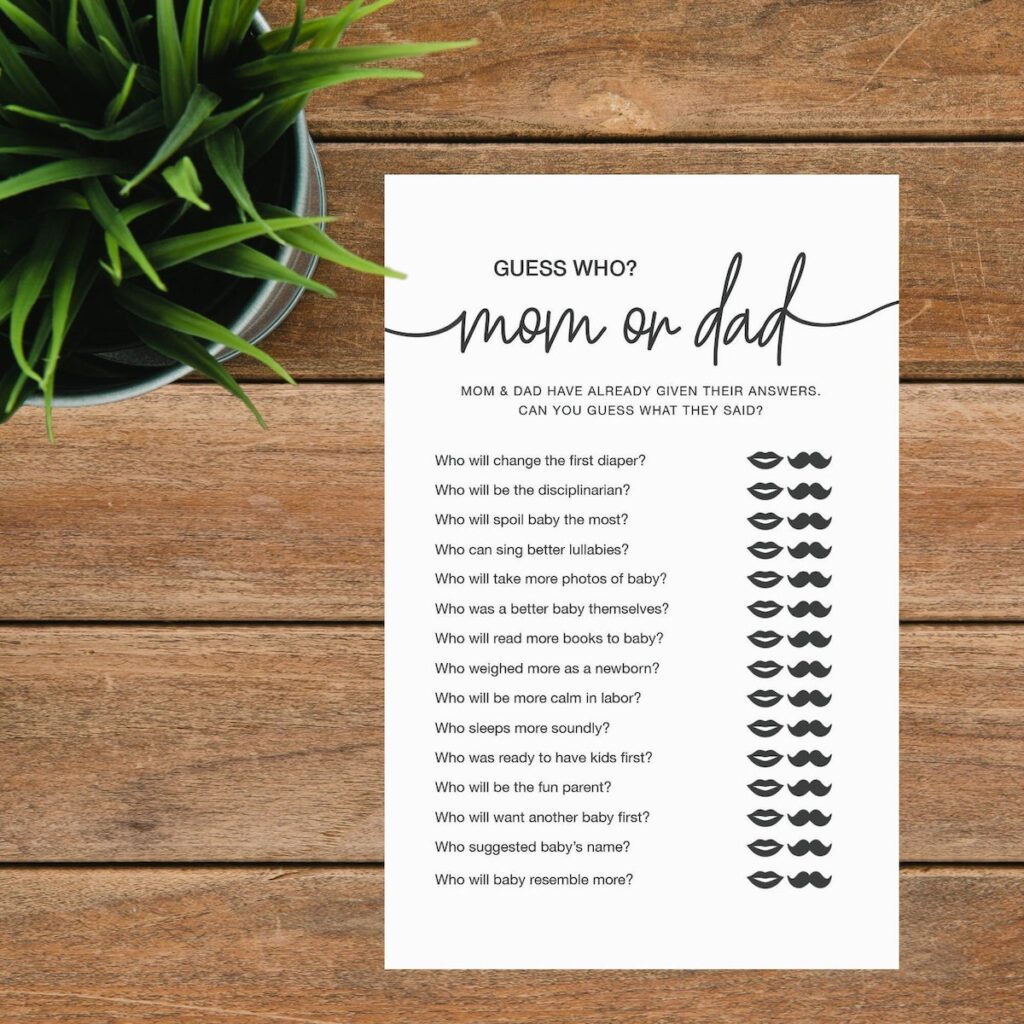 Guess who will be in charge of all the different tasks that come with raising a child, mom or dad. Play this game with the parents-to-be in front of the room, and at the end they can share their own answers.
Add a lot of fun and interaction to your coed baby shower by playing diaper pong! Purchase one already made or make a DIY version.
Looking specifically for baby shower games for men? Look no further then this boobs or butt game from Printable Me Studio. Guests will look at all the pictures and identify if they think it's a photo of a boob or butt! Such a funny game and perfect for men!
Looking for fun baby shower games for mom and dad to enjoy? Get to know the parents-to-be a little better with this 20 Questions game from Damla Digital. See who knows mommy or daddy best with this easy baby shower game!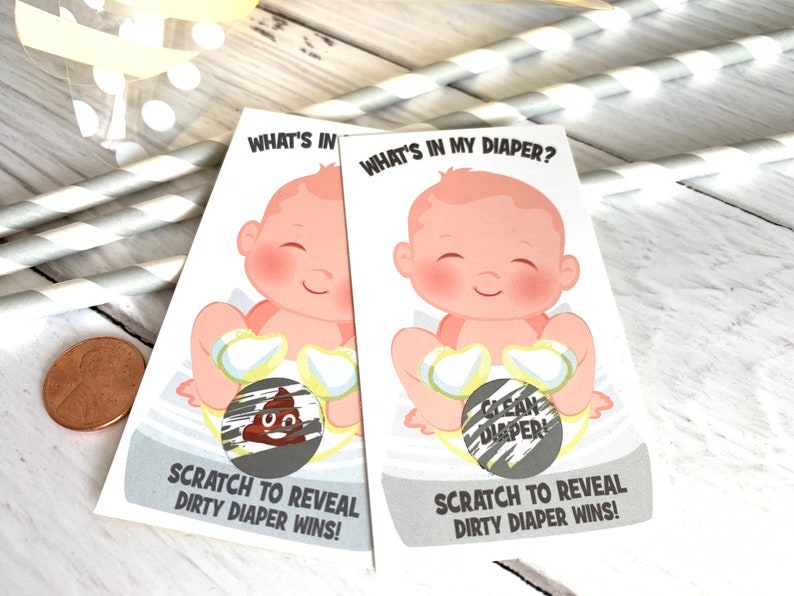 What's in baby's diaper? Play this scratch off game to see who gets the dirty diaper and is the winner of this simple game.
This game will definitely get guests talking! It's a spin on the classic bobbing for apples game. Guests will have to bob for nipples and see how many they can come up with! This would be a very fun coed baby shower game!
Sometimes it's hard to tell if sweet little babies are male or female. Play this printable game from Printable Me Studio where guests have to guess if each baby is a boy or girl.
Put guests into teams and play a good old fashioned game of baby trivia! You can put this one on a big screen for a really fun interactive group game!
Have the dad-to-be finish these phrases and then everyone has to guess how he finished each one. It's fun to have the dad-to-be at the shower telling everyone what he said as they go over the answers.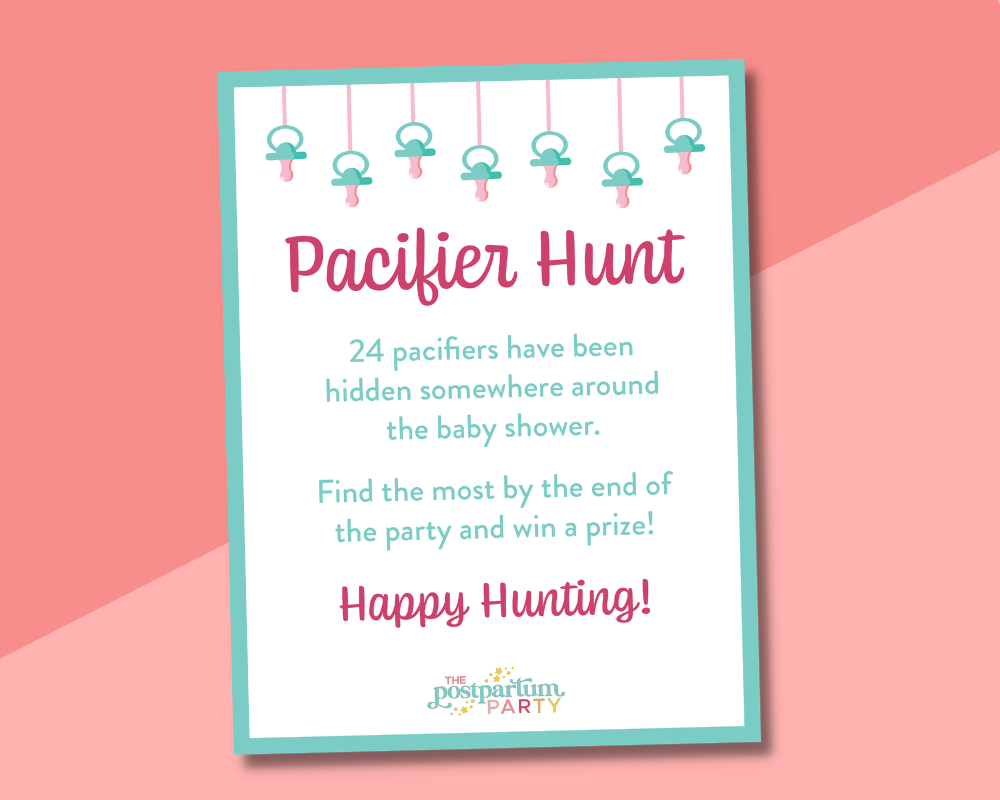 Print this Pacifier Hunt baby shower game sign and have guests look around the baby shower venue to see who can find the most pacifiers. This game is a great baby shower game for kids if you're hosting a family-friendly party!
Oh my! This is a memorable coed baby shower game indeed! Each photo is either a woman in labor, or ahem, a woman in love. See who can get the most right with this funny game from Styled Design Prints.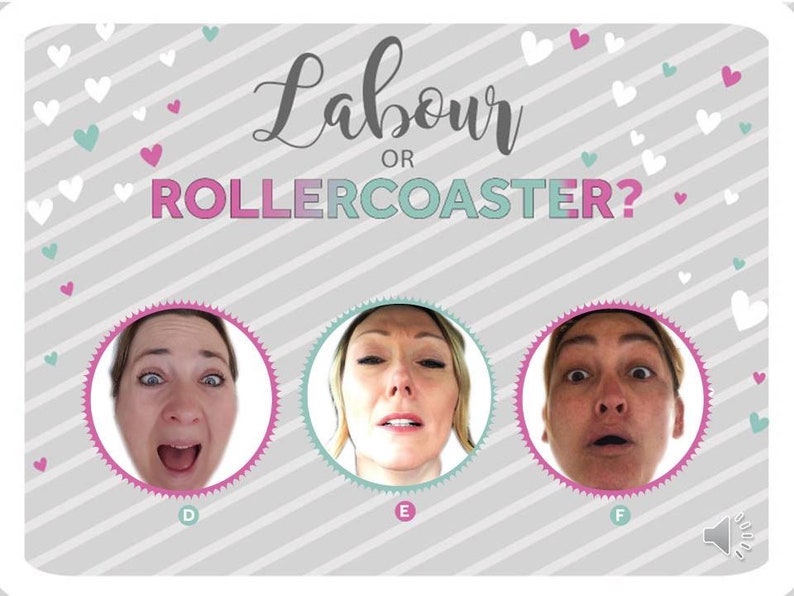 If the Labor or Loving game is too risque for you, you may prefer this one! Guess whether the different pictures are of people in labor or on a roller coaster! This specific one is perfect if you're looking for virtual baby shower games.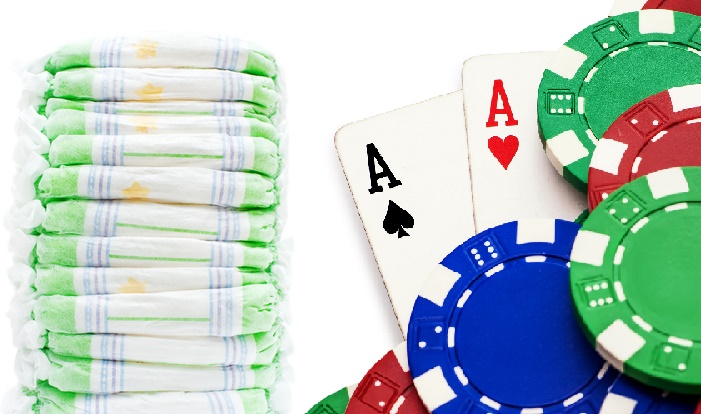 Make this a game or the entire theme for your coed baby shower. Guests bring a pack of diapers in order to get their poker chips, so this is a win-win for everyone!
See how many popular songs everyone knows that have the word baby in them. Get your group in teams and compete with this fun game from Top Party Games.
With these fun games, there's no doubt men will enjoy the baby shower as well! Have fun playing these games at your coed baby shower!
Latest posts by Amy Motroni
(see all)