Get ready to play some hilarious and rather inappropriate baby shower games with the mama to be! These 15 inappropriate games will have some guests cringing while others are laughing out loud!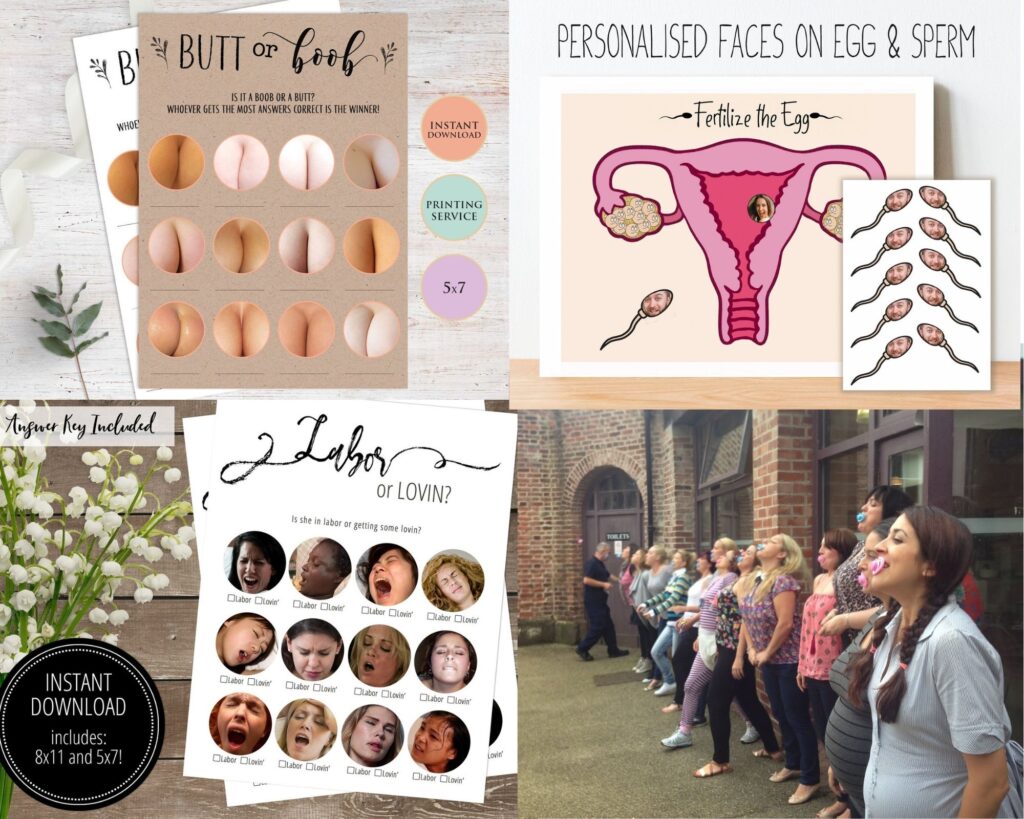 I have to admit, I have some rather inappropriate friends. A good inappropriate joke always makes us laugh out loud, especially when you're with the right crowd.
I'm not one to be easily offended, so when I saw these various inappropriate baby shower games, I thought they were hilarious. If you're hosting a baby shower and inviting guests with a good sense of humor, these baby shower games will be a hit!
Just make sure to read your crowd right and know that some guests might cringe at a few of these unorthodox baby shower games!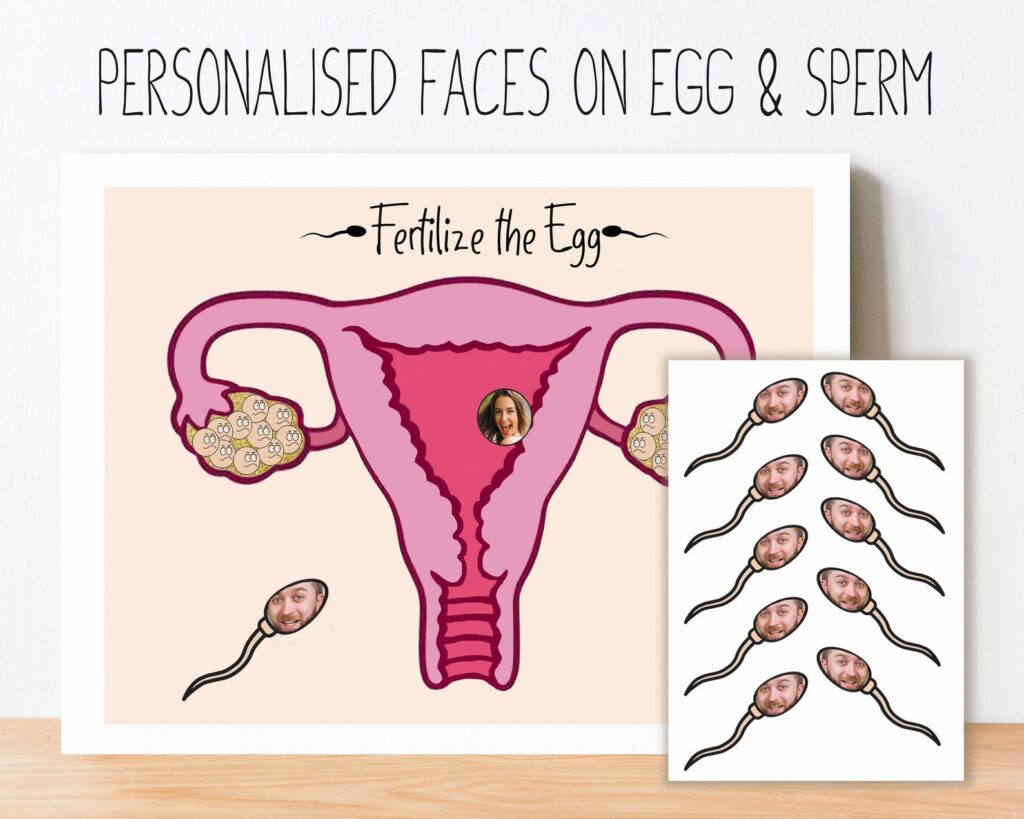 Just like the classic game of Pin the Tail on the Donkey, but with sperm and eggs! Pin the sperm on the egg is an easy game to setup and a lot of fun to play. This game from Print Me Baby X is even better as you can personalize it with the expecting parent's faces on the sperm and eggs! One reviewer described it as hilariously disturbing, which I think is spot on!
Think you know the different faces a woman makes when she's in labor? This game from Printable Me Studio has various women's faces and you have to guess if they are in labor, or if they are ahem, in lovin'. You'd be surprised at how similar the expressions are!
You may have bobbed for apples as a kid, so here's a twist on a classic game! This game is especially funny and inappropriate when played at a coed baby shower or even a gender reveal party! Have guests bob for as many nipples as they can in a set amount of time. Whoever gets the most, wins! Check out these men as they take their stab at it!
You may have played the incredibly inappropriate game Cards Against Humanity and Last Minute Party Games has an inappropriate baby shower game based on that! This looks like one of the funniest printable baby shower games I have ever seen!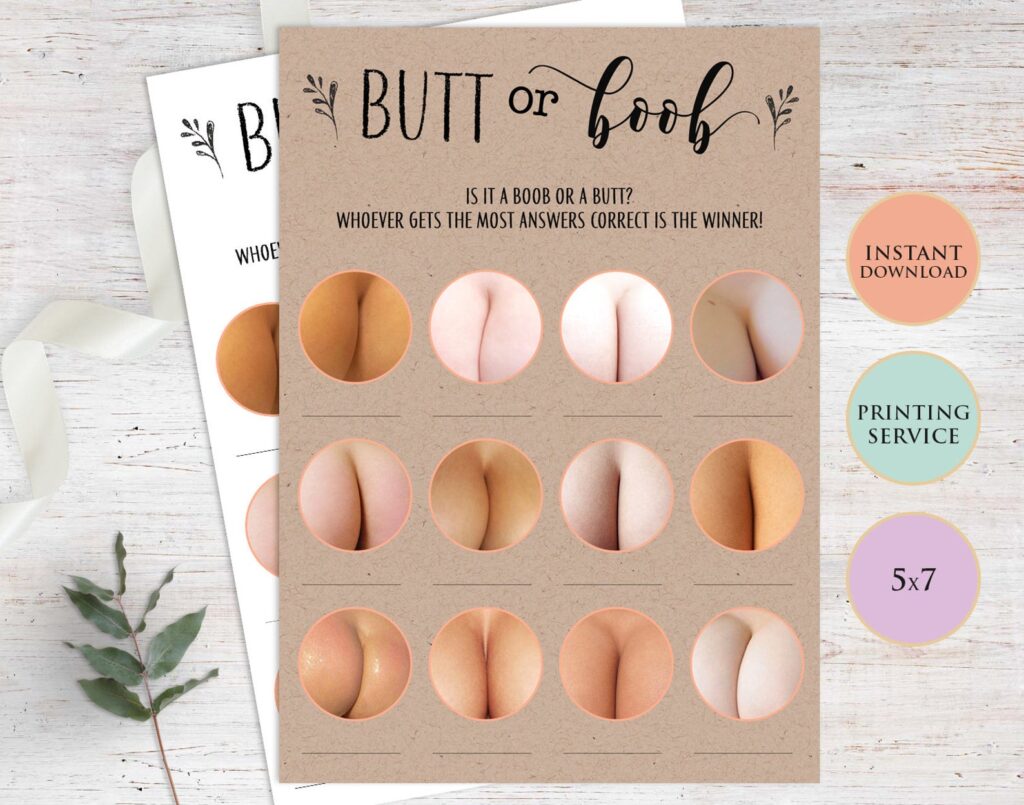 Quite possibly one of the better baby shower games for men!
Think you can tell the difference between cleavage and a butt? Try your hand at it with this Butt or Boob game from 24 Games. It's actually a lot harder than you'd think!
Get the daddy to be ready to change all those diapers with this Diaper Daddy game! Each pair uses crepe paper to create a diaper for their partner. This would be a hilarious coed baby shower game and definitely errs on the side of inappropriate!
See how far you can spit the pacifier! One of the tamer baby shower games on our list—and one that would be a good baby shower game for kids to play—this one has guests line up and spit their pacifier out as far as they can. Whoever spits their pacifier the farthest wins!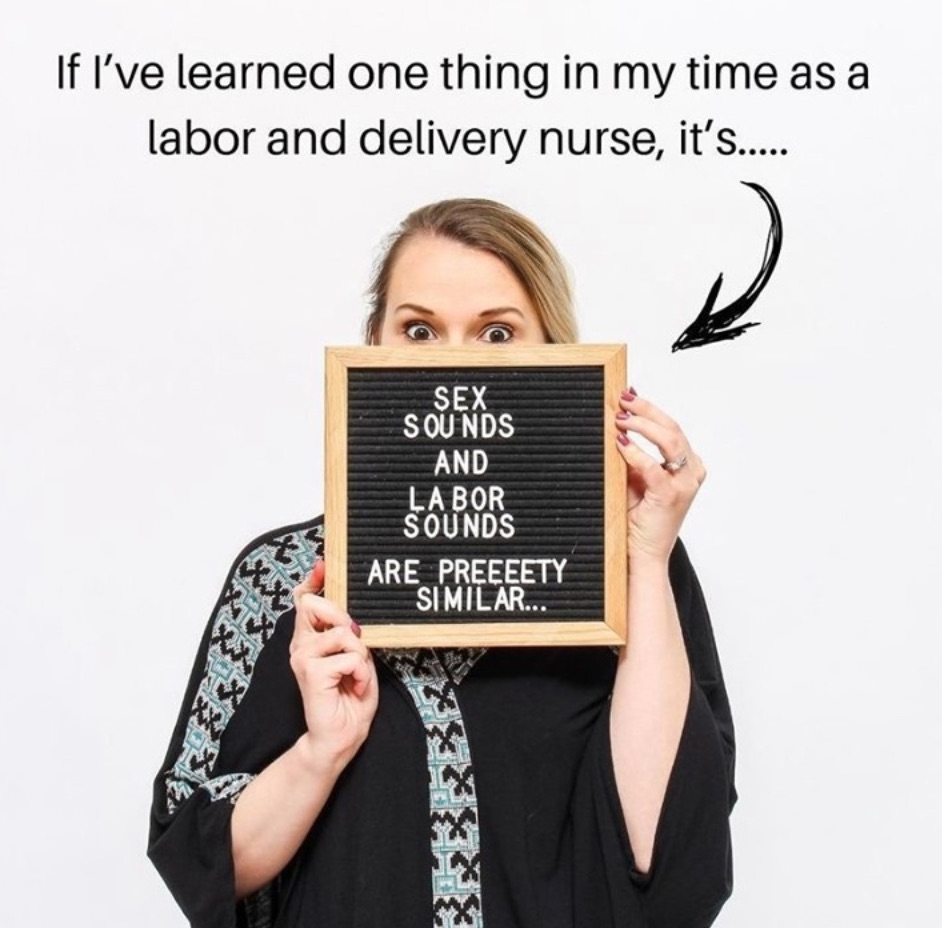 Mommy Labor Nurse played this game on her podcast, and I thought it would make a perfect inappropriate baby shower game! She plays different audio clips and you have to guess if it's a woman giving birth or having sex. Scroll to 38 minutes on her podcast to see how this game is played! This would be a great virtual baby shower game!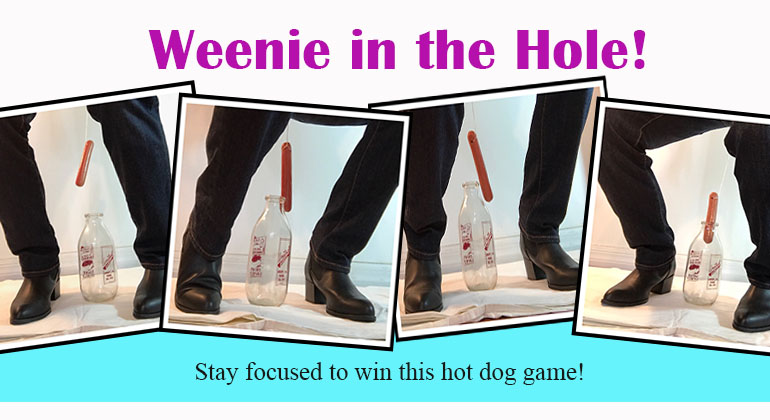 I've played this game at a baby shower before and it was really fun! Tie a hot dog around each person's waist and they have to try and stick it in a small-sized bottle. Set this one up like a relay and the team who gets their weenie in the hole the fastest wins!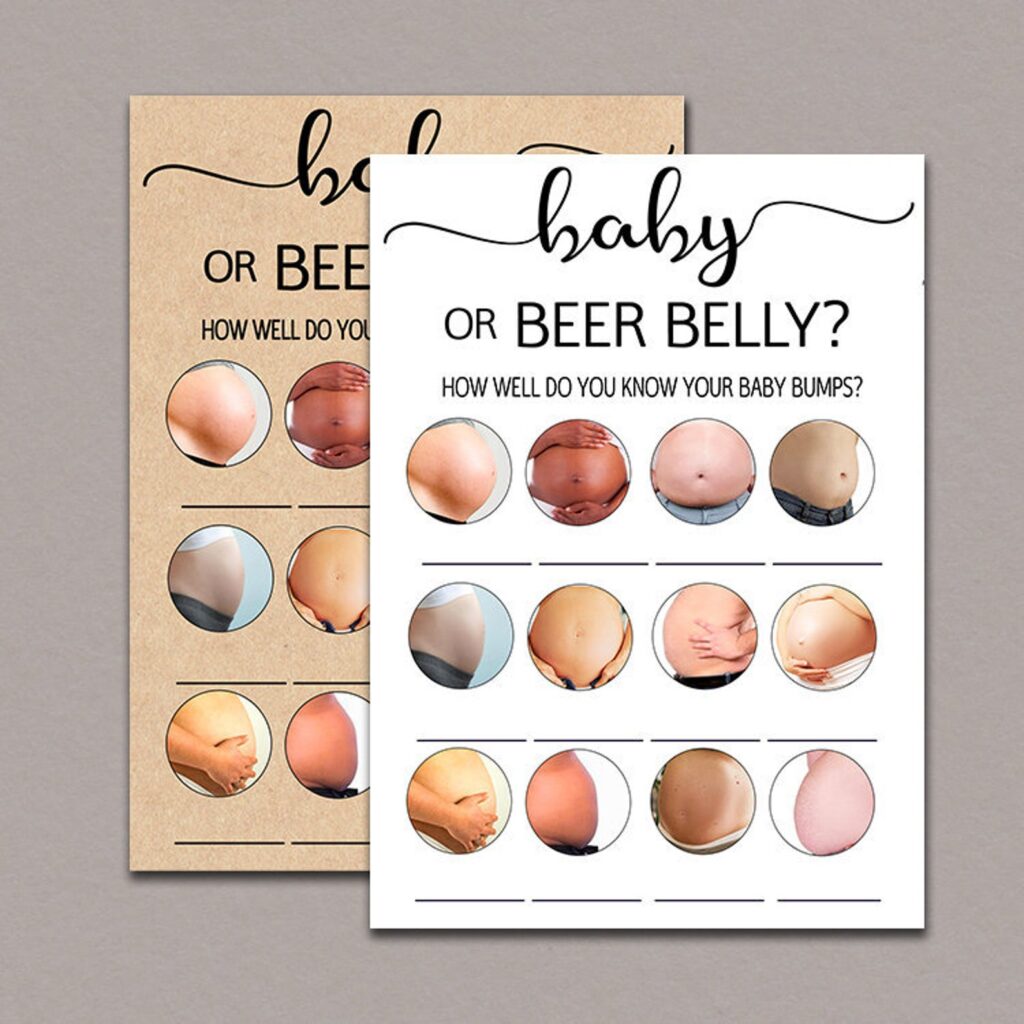 How well do you know your baby bumps? In this printable game from Damla Digital, you'll have to determine if each image is a baby bump or a beer belly. This is an easy game to setup and explain to guests and would be a lot of fun to play!
Oh my, this game looks so funny! With Hump and Pop, you're partnered up and one partner has a balloon tied to their backside. Your partner has to "hump" you to try and pop the balloon as soon as possible without using their hands. It's set up relay style so the team who can pop the most balloons the fastest wins.
Sure you've heard plenty of horror stories about labor, but can you tell the difference between someone in a horror movie and someone in labor? This game is on the tamer side of this list and definitely not too inappropriate!
You've played corn hole before and this one is themed perfectly for a baby shower! Toss the sperm-shaped bean bags into the egg and see if you can make it into the hole! These bean bags from Needle Loves Threads can be customized to whatever color you'd like!
Going to the bathroom frequently is one of the main characteristics of pregnancy. Recreate it with this Tinkle in the Pot game from A Home with Walls. Each guest is given a ping pong and has to put it between their legs and make it into the jar without spilling on the floor. Add balloons as pregnant bellies to make this even more challenging!
It happens—poo that is! Dirty diapers are just a part of being a new parent. This Shit Happens printable from Magical Printable is a fun and interactive game where guests have to guess the various melted candy bars in the diaper and write down what each one is.
Well there you have it! The most inappropriate baby shower games I could find! Don't forget to grab some awesome baby shower game prizes for the winners to match these hilarious games!
I hope you enjoy playing these at your next baby shower and that you end up cracking up with your friends!
Latest posts by Amy Motroni
(see all)